Share
Issue Time

03-03-2013
Sharing Renewable Resources with the World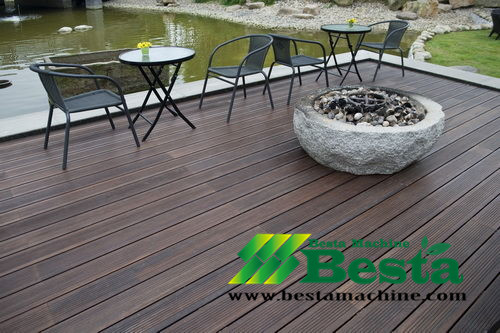 Strand woven bamboo flooring is a natural product derived directly from the ulm(stem) of the plant,
which grows, wild in the mountainous regions of China.
Our timber forestresources are seriously depleted and we must stop using the non-renewableresource.
It is a self-regerating and grows to full maturity within 5 years.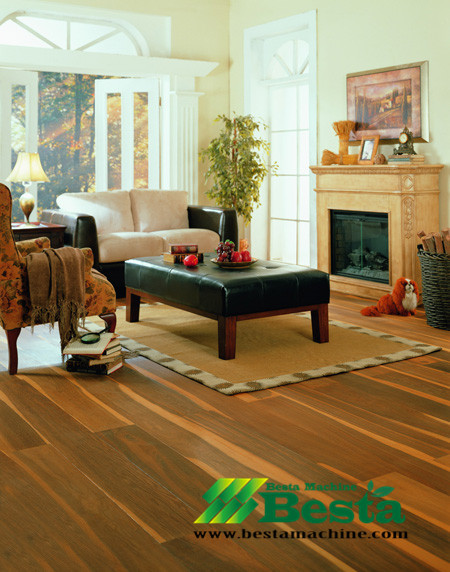 There is bothminimum waste and also minimum pollution in this harvesting and production.
All parts of thebamboo plant are utilized to produce a multitude of products, which are harder
than more resistant to moisture than popular hard woods such as Red Oak andCherry.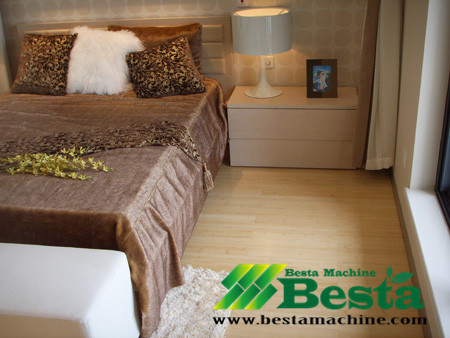 Processed bamboo is harder and more durable than most old-growth forest hardwoods.
With a tesile strength superior to cold rolled steel, it has a weight-to-strength ratiosurpassing
that of graphite and is regarded as the strongest growing plant onearth
The Smart WoodAlternative
Environmentallysustainable-
Naturalregeneration of the plant every 5 years versus replanting and slow growth oftraditional hardwood trees.

Indentation Resistance
Fused, highdensity construction—2* as indentation
Resistant as redoak (Janka 2600 Vs. Red Oak 1200 )

Dimensionally stable-
Minimal expansionand contraction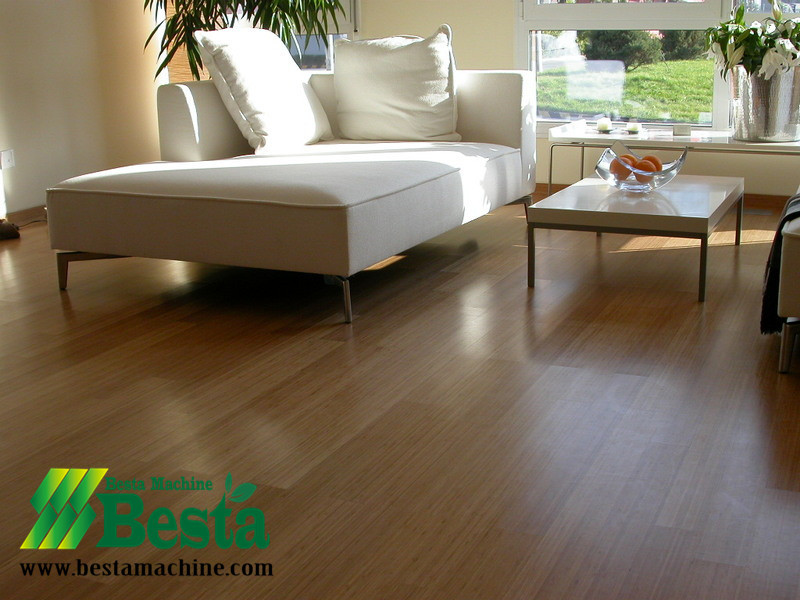 Abrasion Resistant
Aluminum oxideparticles suspended in UV. Cured urethane.
Taber abrasiontested
"Color Through"construction
Natural color ofplant-no stain added
Superior Finish
4thgeneration "Anti-scratch" Finishing System utilizes the latest scratchresistance technology combined with co-polymer primer for optimum finishadhesion. Commercial finish warranty.
UV resistant
Resist fading fromlight sources
Hypoallergenic andnon-pollutant
No. CFCs or VOCemissions.
Easy to Install
All grade levels—fullspread (SIKA T55 recommended)
Staple/"Float"/"Unilin Click: Available
Approved forcommercial and residential installations
Easy to maintain
Sweep/vacuum as required.Damp mop with wood floor cleaner.
Our company has helped more than 40 factories to set up strand woven bamboo flooring making project
in China sucessfully. If you are interested in this project, do not hesitate to email us.
Email: angelzhou1224@gmail.com (Angel Zhou)