Strand Woven Floor-Janka Hardness Rating
Share
publisher

ANGEL ZHOU
Issue Time

2013-03-29
Strand Woven Floor-Janka Hardness Rating

------------Angel Zhou 0086 186 5710 6860
Email: angelzhou1224@gmail.com
Strand Woven Bamboo Flooring boards are very hard and durable in independently conducted
tests the strand woven bamboo rated at an average of 2600 psi on the Janka test.
The Result is a product that has the look and feel of a conventional hardwood floor
BUT performs much better than the hardest timber flooring in the world.

The following graph provides an indicative view of the various products.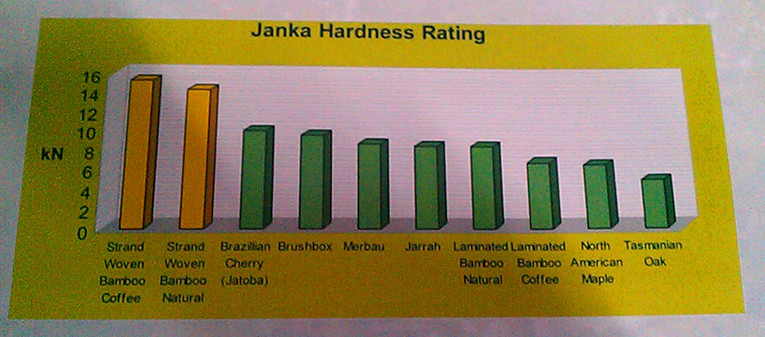 The Janka Hardness Test measures the force required to embed a . 444-inch steel ball
to half its diameter in wood. It is one of the best measures of the ability of a wood species
to withstand denting and wear.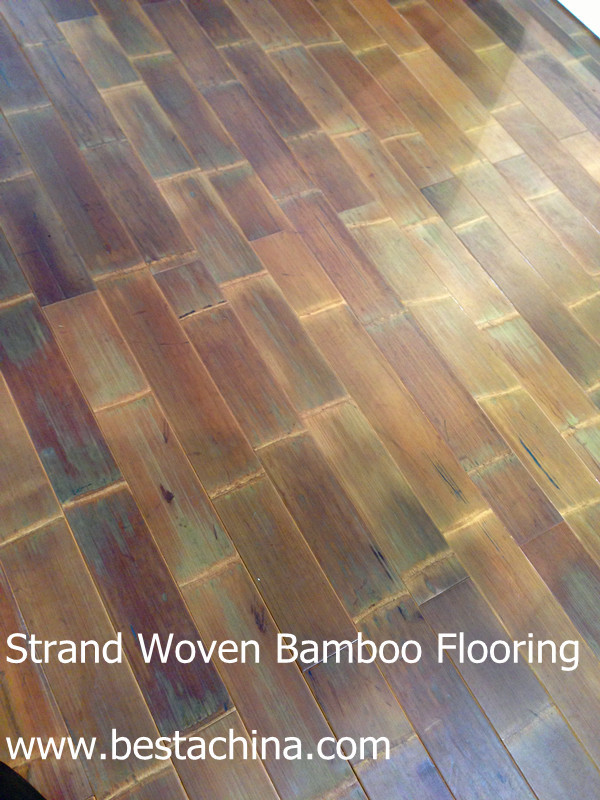 We have made one machine introduction aboutstrand woven beams, strand woven bamboo floorings product line as follows, Pls kindly visit the following video link for more information. Thank you.
http://www.youtube.com/watch?v=o5DRJDJUwg0