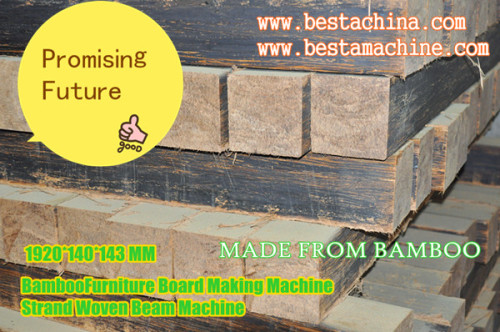 Strand Woven Bamboo Furniture Board Machine
Description
STRAND WOVEN BAMBOO FURNITURE BOARD MACHINE SUPPLIER
STRAND WOVEN BAMBOO FLOORING MACHINE SUPPLIER
In many countries like Indonesia,India, Brazil, Colombia etc, there are many bamboo resources. But it is on the primary stage of using bamboo.
Bamboo can be applied in many industries. With years of development and innvoation,
strand woven bamboo flooring, strand woven bamboo furniture board are regarded
as the way which can make fully use of bamboo and also its products can be widely
applied in decorations, furniture industries, etc.
How to make use of bamboo?
How to make the bamboo into high valuable product is the concern of countries with abundant bamboo resources. ??
How to choose a good machine supplier?
Yes, you are right. You find us. The world's most famous machine supplier--BESTA
Besta Bamboo Machine Co., Limited is the world famous bamboo processing machine.
We offer all project proposals to bamboo product making.
For the detailed introductions, welcome to send email to us.
Email: angelzhou1224@gmail.com angelzhou1224@hotmail.com
www.bestachina.comwww.bestamachine.com
http://www.youtube.com/watch?v=I0W7vIyW9L0
(YD9-3000 HYDRAULIC PRESSING MACHINE VIDEO LINK)
ANGELZHOU 0086 186 5710 6860
máquina de suelo tejido filamento
máquina de suelo de bambú
máquina de suelo de bambú sólido
tejido filamento suelo de bambú de la máquina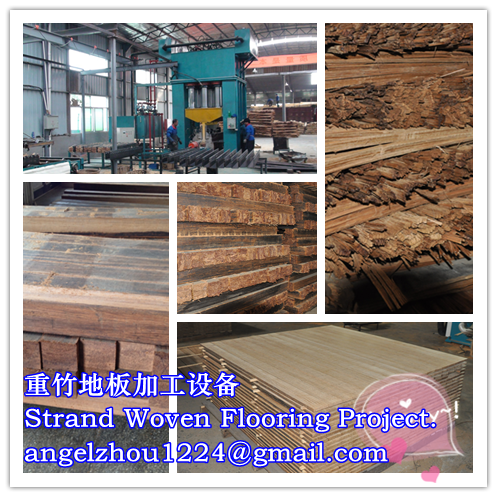 Bienvenido a enviarnos un correo electrónico.
We have made one machine introduction aboutstrand woven beams,
strand woven bamboo floorings product line as follows,
Pls kindly visit the following video link for more information. Thank you.
http://www.youtube.com/watch?v=o5DRJDJUwg0