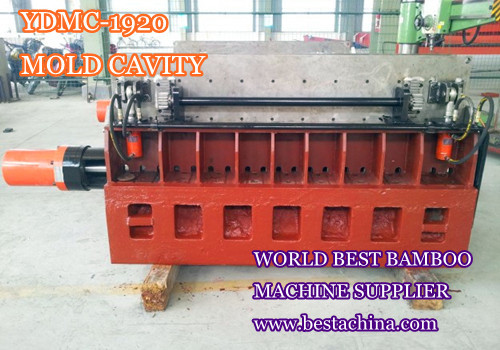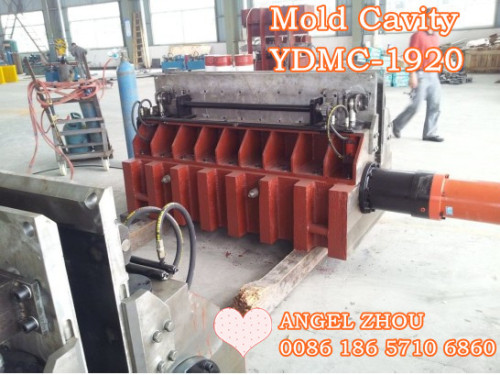 Mold Cavity of Cold Press
Description
Strand Woven Bamboo Flooring Machine consists a series of machines.
Eachmachine has each machine functions.
Name of Machine: Mold Cavity
Technical Data For Mold Cavity
1. Type: YDMC-1920
2. Working Voltage
4. Power: 7.5kw
5. Dimension:2.5MX1MX0.97M
6 . Number of Cylinders:5 PCS
The mold-cavity is separate from the press. Themold-cavity is one form with good steel and machining one time in large scale NC gantry-type milling. So the mold-cavity is extremely strong (It will notdeform. It is very important) and very accurate (It will save the bamboomaterial, this is very important).You can only change the mold-cavity to changeyour block size. For example, you can change the size (1920*105*143) to(1920*140*143) easily.
We suggest you choose this block size (1920*140*143). Itis the standard size for bamboo flooring. If you want to make the furniture and doors, we suggest these block size. (2270*140*143) or(2400*140*143).You also can order one product line and two block sizes( You should order two mold-cavity and two sets of molds).
For other machine detailed introduction, welcome to send email to us.
We will send you very detailed strand woven bamboo flooring making project proposals which includes the machine list, price, factory layout, technicalsupport and crafts, installation etc.
Our company has many years experiences in helping morethan 40 strand woven bamboo flooring factories successfully. Strand WovenBamboo Furniture Board,
Strand Woven Bamboo Flooring as a high density materialswhich can compare with wood, has gained more and more popularity in the currentmarkets.
If you are the first time of wishing setting up strandwoven flooring factories, our company is your bestconsultant. We have rich experiences in this.
Do not hesitate to email us anyquestions.
Welcome to see our project inChina.
How to Contact Us?
ANGEL ZHOU
MOB:0086 186 5710 6860 whatsapp
Skype: angel12242008
EMAIL: angelzhou1224@gmail.com (Pls kindly email us)