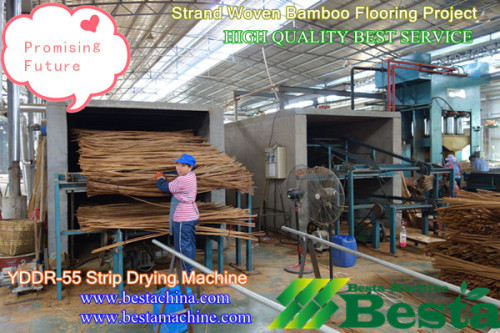 YDDR-55 Strip Drying Machine
Description
YDDR-55 Strip Drying Machine
Application: Strand Woven Flooring Making
Electricity Power Input: 380V,50HZ
Power: 24 KW
Dimension Size: 3.2M*2.4M*55Meter
Speed: 0.7 meter/Min---7Meter/min
Numbers of Fans: 14
Numbers of Layer: 2 layers
Heating Medium: Steam or Oil
Output: 20 Tons materials per 18 hours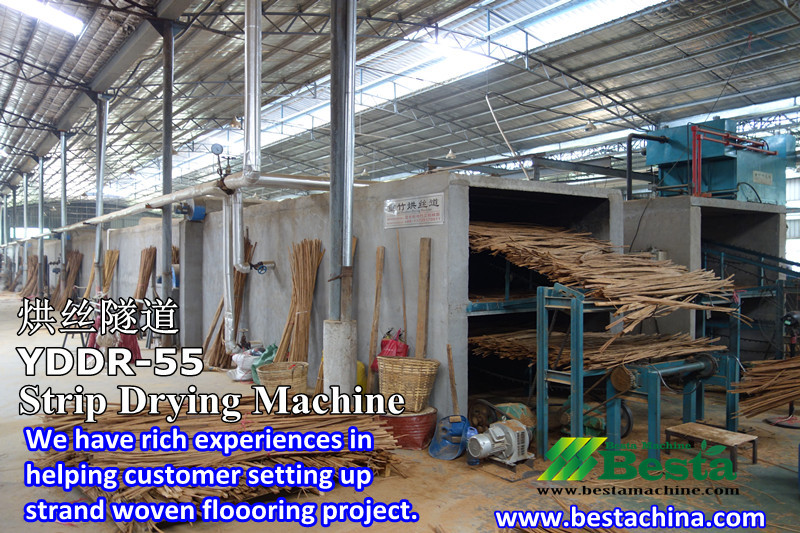 When you will need this drying machine?
1. After steaming of strip/After the carbonizing of bamboo strip, you need this machine to make the the strip dried.
2. After dipping the strip into glue and before presssing them into strand woven beams, you also need this machine.
For one production line, we kindly suggest you to buy 2 SETS of YDDR-55 strip drying machine.
For a better understanding about our whole production line of strand woven flooring making,
,welcome to email us for the product catalogue and pricelist. We will send you very detailed project proposals.
Our company is the world famous bamboo processing machine supplier and for flooring making machines, our company has absolute advantages. In China, most of the top 10 big manufacturers are using our machines and we have helped more than 40 factories to set up strand woven flooring lines sucessfully.
We are looking forward to cooperation with you.