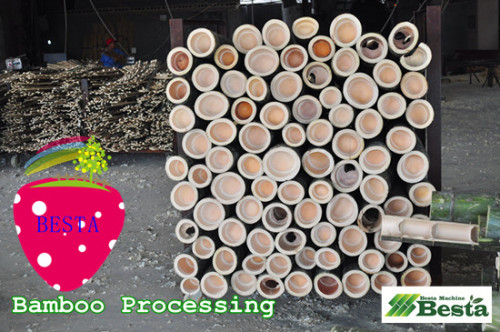 RAW BAMBOO SAWER, BAMBOO SAWING MACHINE
Description
BESTA BAMBOO MACHINE CO., LIMITED is the world famous manufacturer of bamboo and wood working processing equipment. We insist high quality of our machines, keep innovation, and provide good services to all our customersboth at home at abroad.We have many machine series for your choose and can also make the machine according to your needs. Our machines are widely exported to India, Indonesia, Thailand, Myanmar, Malaysia, Nigeria, Amania, Brazil, Colombia,and other countries.
Reasons for Choosing Our Bamboo Stick Making Machine
Why choose our bamboo machines?
1. BESTA BAMBOO MACHINE CO., LIMITED is world famous company in bamboo machine processing. Choosing us means choosing the machine has warranty and latest technology. We are keep listening to customer feedback and have make many improvement in our machine designs according to some countries bamboo species. QUALITY IS OUR FIRST PRIORITY.
2. We provide all our customers customerizing services. Our products are widely exported to India, Indonesia, Thailand, Philippines, Malaysia, Nigeria, Tanzania, Brazil, Columbia, etc.
3. Service Before your buying: We will provide a complete production line machine introductions including machine technical data, Machine & Spare Parts List, Selling Terms, Output and other information you will concern.
4. After your placing the order, we will keep you well informed about the machine manufacturing status. When the machines are approaching ready, we will send you emails. We sincerely invites you come to China to check the inspection of the machines. If you could not come, we will also test each machine into good performance for you and send you related pictures and videos.
5. We have long history in handling machine export and expertise. We will handle all docs properly for you. Our forwarder is also professional which has good freight competitiveness.
6. We will send you documents according to the address you provide and send you DHL tracking No.
7. Our company is also famous in bamboo toothpick/bamboo chopstick/bamboo flooring/bamboo mat/bamboo furniture board making machines. If you are interest in any of the above mentioned items, do not hesitate to email us.
8. In future, if you need spare parts, you can also email us. We will give you response very soon.
WELCOME TO EMAIL US !
ANGEL ZHOU
BESTA BAMBOO MACHINE CO., LIMITED.
MOBILE: 0086 186 5710 6860 (WHATSAPP)
EMAIL: angelzhou1224@gmail.com
Skype: angel12242008
www.bestachina.com www.bestamachine.com