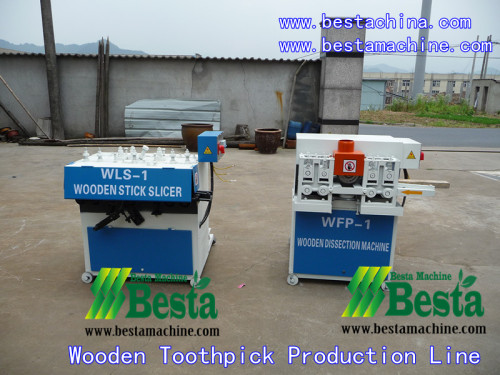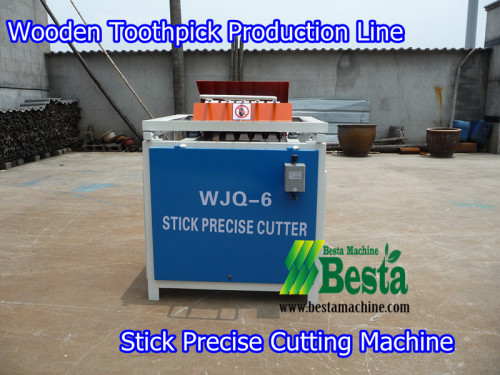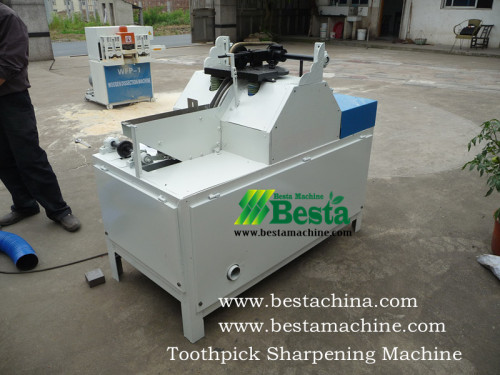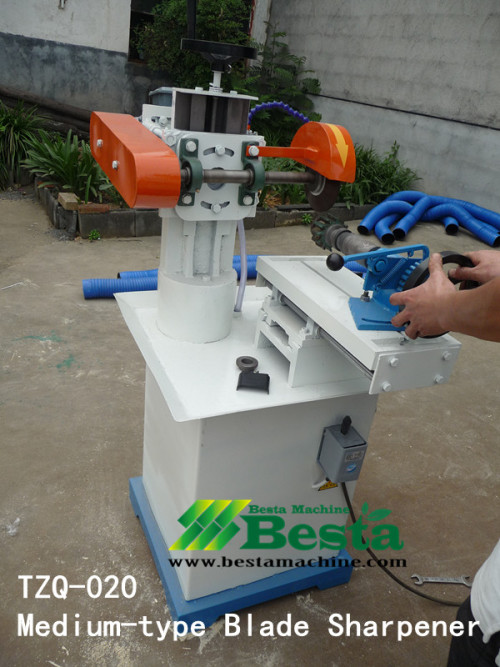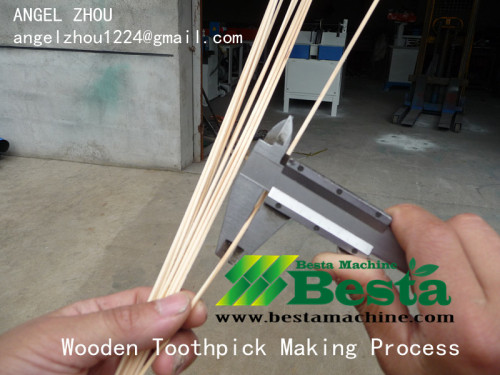 Wooden Toothpick Machine --Best Supplier in the world
Description
BESTA BAMBOO MACHINE CO., LIMITED is world famous wooden toothpick making machine manufacturers. For making wooden toothpick, what machine you need? You need the following machines,
1. Wood Dissection Machine
2. Wooden Stick Making Machine (also called wooden stick slicer)
3. Precise Cutting Machine (also called length setting machine
4. Toothpick Polishing Machine
5. Toothpick Sharpening Machine (Shape forming)
6. Medium-type Blade Sharpener( Function: Blade maintenance )
7. Toothpick Packing Machine ( It is optional machine, 2 pcs/bag packing type)
Why choose our company?
BESTA BAMBOO MACHINE insists providing all customers with high qualified machines and our machines are widely exported to India, Indonesia, Thailand, Tanzania, Nigeria, Brazil, other countries. We have gained good reputation around the world. Our company cherish every trust from all of our customers and we sincerely wish we could have the chance of cooperation with you.
For each machine detailed technical data, welcome to send email to us.
Email: angelzhou1224@gmail.com (Angel Zhou)
Mobile: 0086 186 5710 6860
If you are wish to visit our factory, pls kindly email us your schedules in advance. We will come to
Airport to pick you up. The nearest airport to us is Hangzhou, Zhejiang Province, China.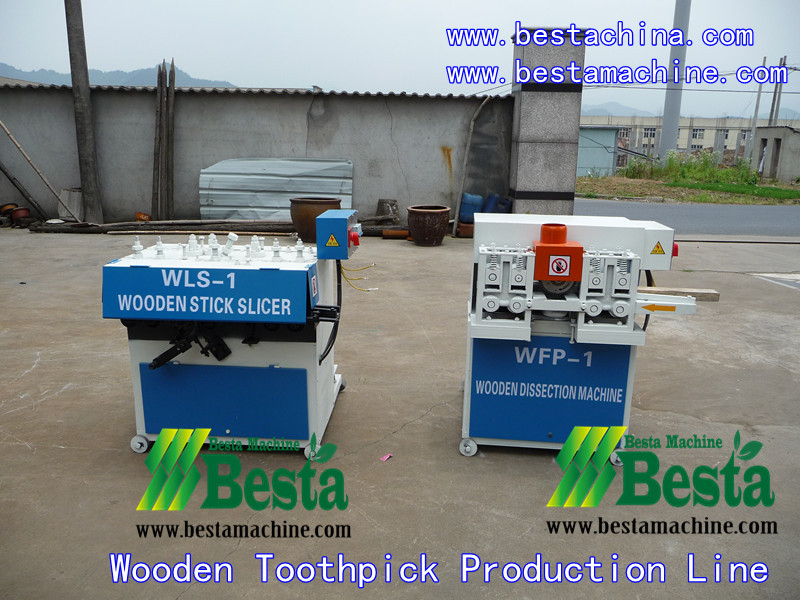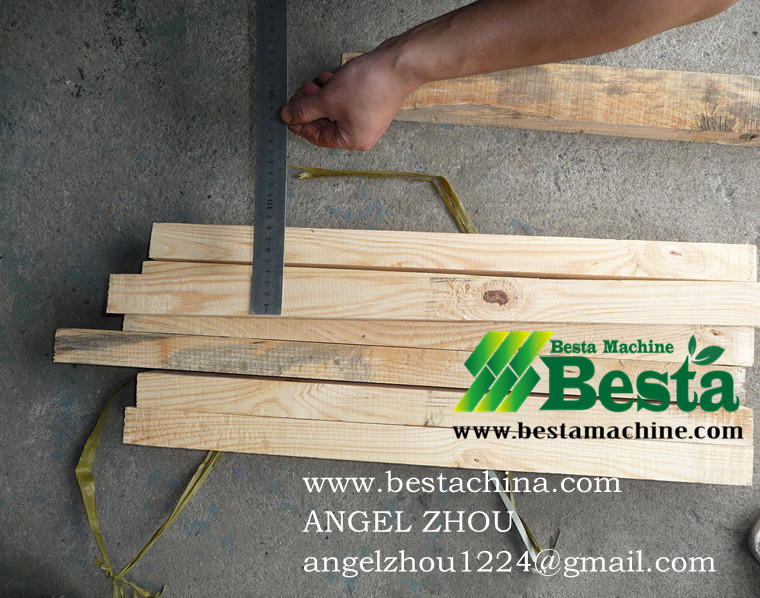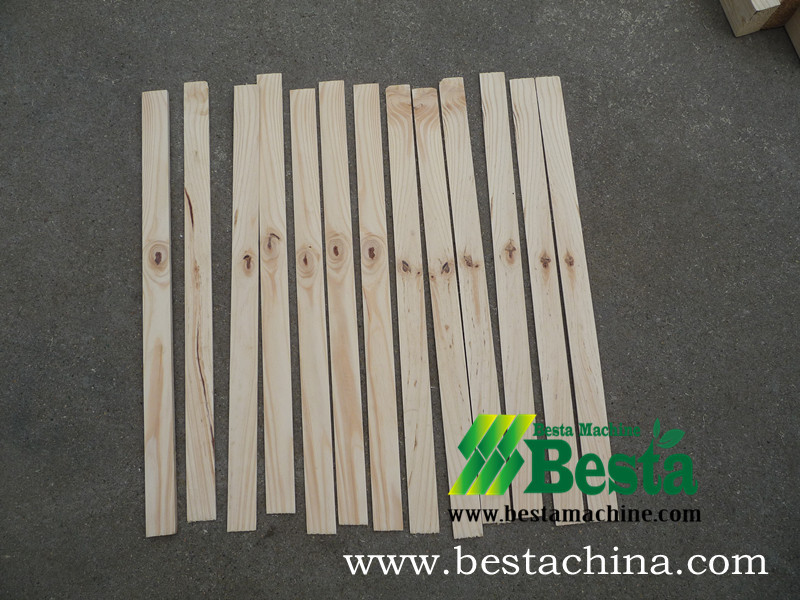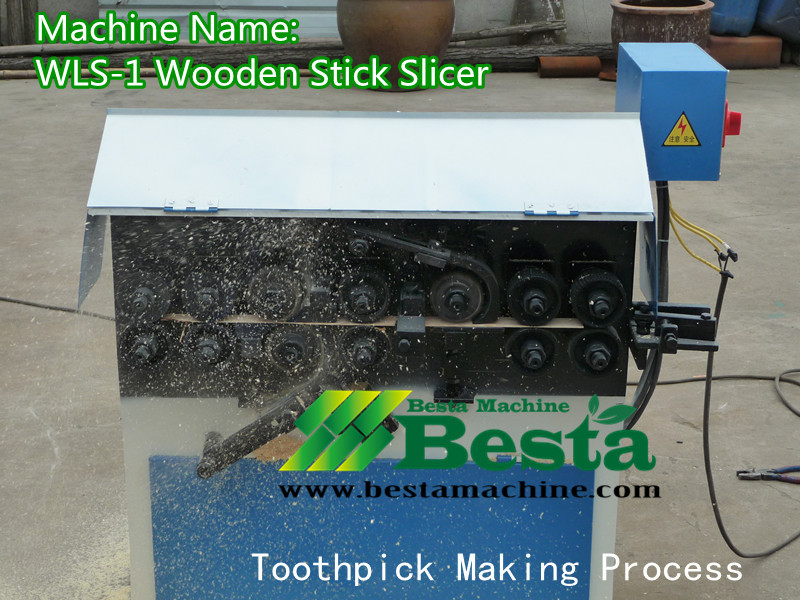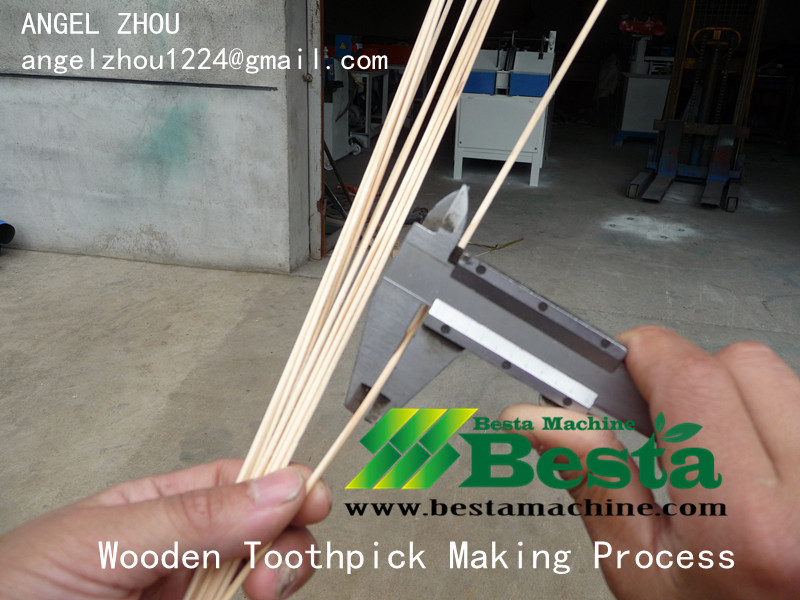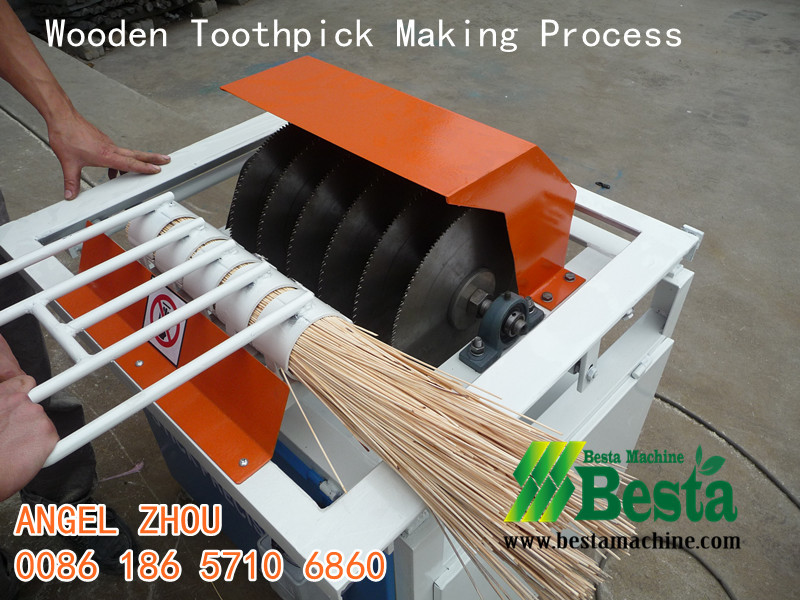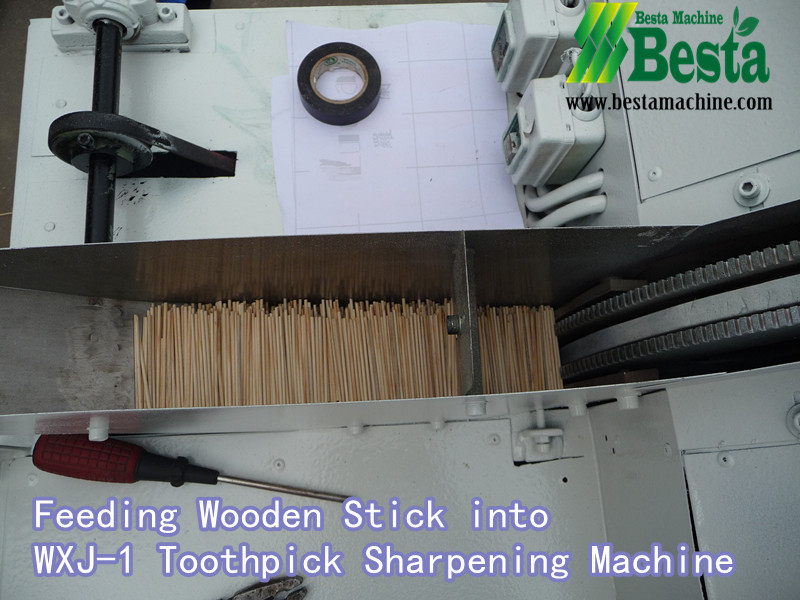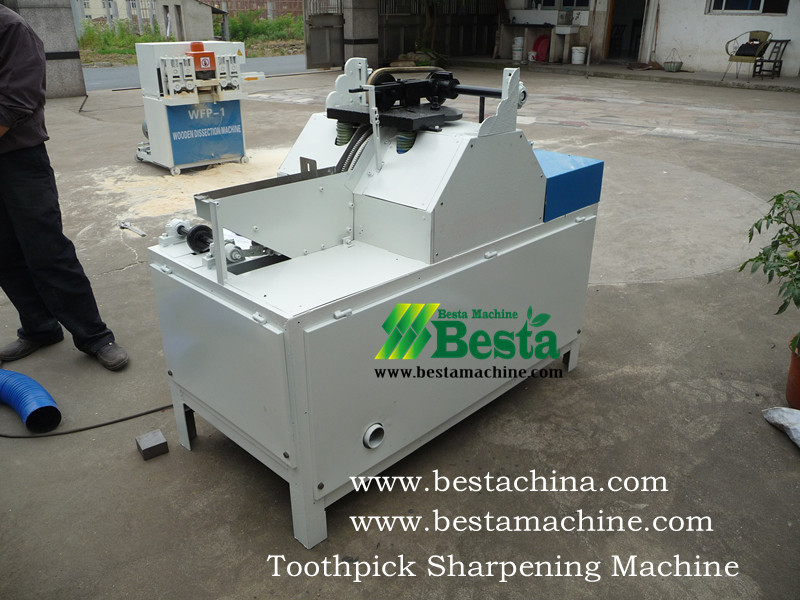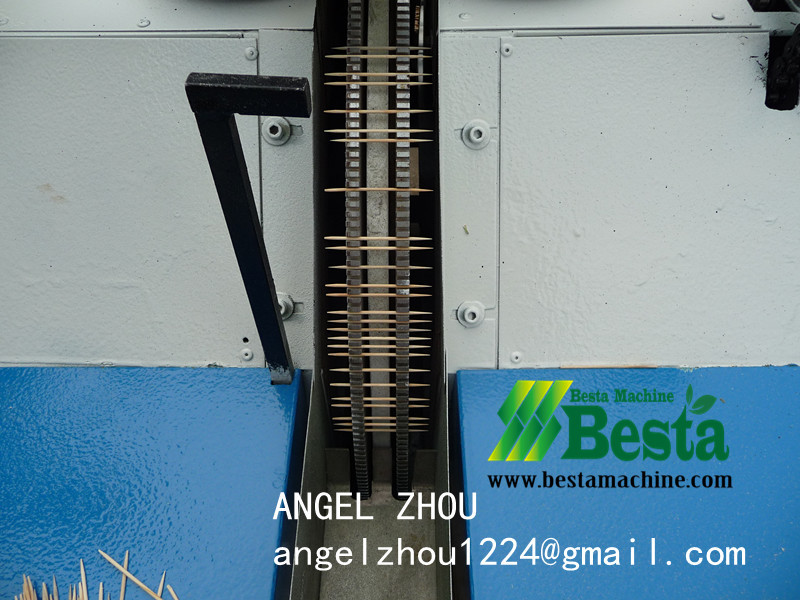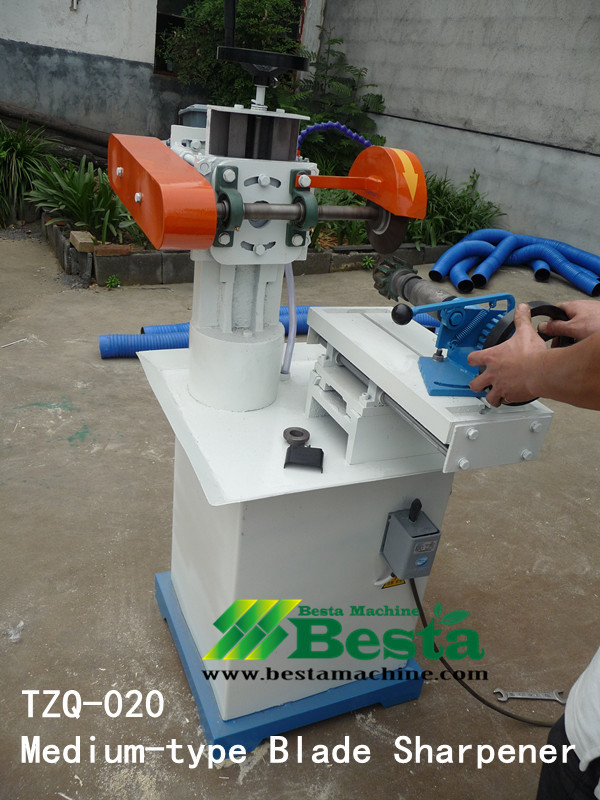 Remarks:
1. Pls kindly let us know the Toothpick Diameter, Length you wish to make
Ex. Diameter 2.0MM, Length: 65MM
2. Pls kindly let us know the shape of toothpick. Single-pointed or Double-pointed.
3. If you order each machine 1 set, the capacity is as follows,
3.1 For producing double-pointed toothpick: About 2000 PCS/MIN
3.2 For producing single-pointed toothpick: About 1000 PCS/MIN
4. Pls kindly let us know your local working voltage.
In China, it is 380V, 50HZ (Three Phase)
5. If you wish to increase the productivity, you should increase the machine related.
6. When you order the machines, pls also buying extra spare parts for future use.
7. The diameter of the toothpick will be related to the shaping blade equipped on WLS-1.

8. If you have any questions do not hesitate to let us know.