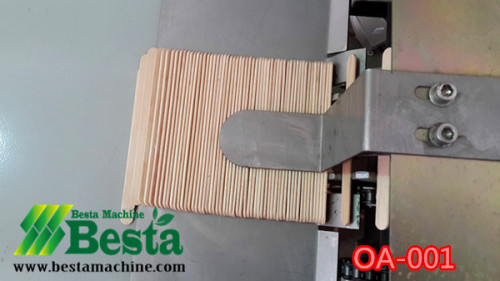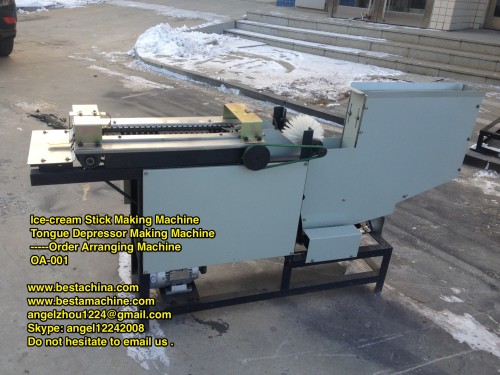 Ice-cream stick order arranging machine
Description
Machine Technical Data
Name: Ice-cream Stick Order ArrangingMachine
Model: OA-001
General Motor: 0.37 KW
Machine Size: 1900*500*1000MM
Packing Size: 2000*600*1100MM
Net Weight: 100 KGS
Efficiency: 40,000 PCS/Hour
Application:
93/114 ice-cream sticks, 140/150ice-cream stick tongue depressor,
140 hot dog stick and coffee sticks.
Machine Introduction:
Putting the bulk product into the holdand the motor will drive the chains and it will enable the sticks in a goodorder and reduce the manual work and increase the efficiency.
Remarks: IF you wish for both ice-creamstick and tongue depressor, you need two machines.