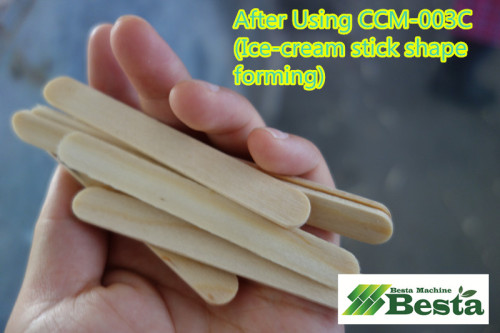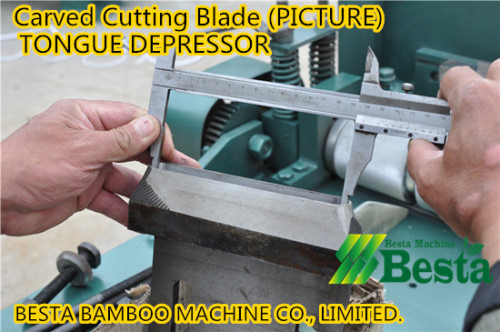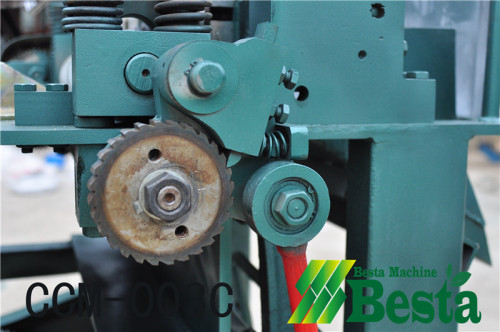 Carved Cutting Machine CCM-003C
Description
Carved Cutting Machine, Ice-cream Stick Making Machines
MODEL: CCM-003C
Power : 1.5 KW
Die Cut Thickness: 2.2 to 8.8MM
Machine Size: 1200*800*1200MM
Net Weight: 400 KGS
The wood after rotary is with certain temperatures. You can process them immediately. You shall carve cutting them into ice cream stick with the size, shape you want. Generally speaking, 2 SETS OF carved cutting machine can satisfy 1 SET of wood rotary cutting machine when it is working.
Suggestion qty. : At least 2 SETS
Remarks: We also can design them for ice spoon, tongue depressor stick making.
Whole Production line (From wood-->dried ice-cream stick)
VIDEO LINK:
https://www.youtube.com/watch?v=Ewu1LddQplY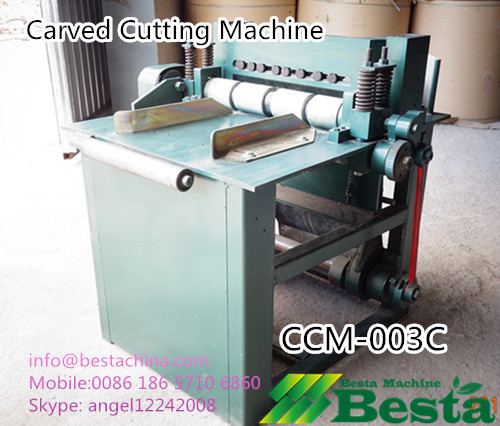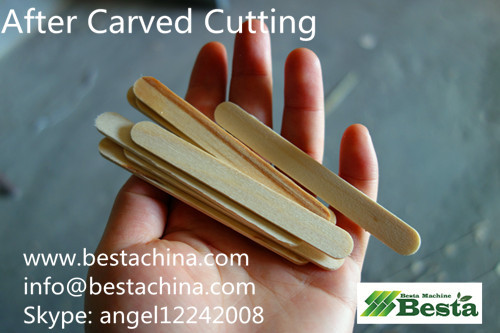 Contact Us
Besta Bamboo Machine Co., Limited.
Email: info@bestachina.com
Angel Zhou
Mobile: 0086 186 5710 6860 (whatsapp)
Factory Add: Tangpu Industry Park, Anji County, Zhejiang Province.
-------------------------------------------------------------------------------------
List of Key Machines for Making Ice creams sticks
(1) Wood Rotary Cutting Machine
(2) Carved Cutting Machine
(3) Stick Polishing Machine
(4) Stick Drying Machine (Heat Exchanger, Draught Fan, Steaming Boiler)
(5) Blade Sharpening Machine (for machine maintaining)
(6) Other equipment: Boiling Tank for boiling wood
(7) Ice-cream stick Chamfering Machine
(8) Ice cream stick selecting machine (for quality control)
(9) Ice cream stick bundling machine
For the whole production line detailed introduction, welcome to email us.
We will reply to you as soon as possible.
We sincerely looking forward to hearing from you.
With warmest regards!
ETC