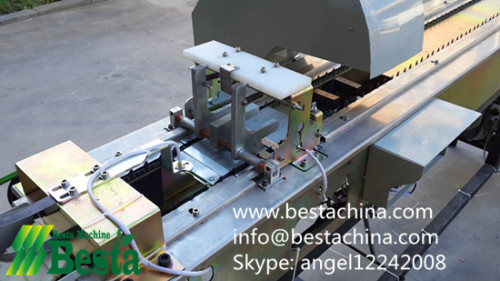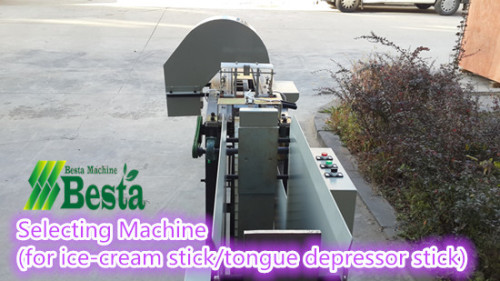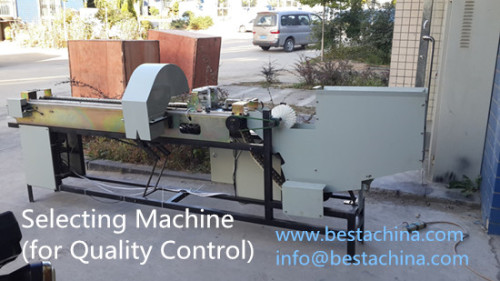 Ice-Cream Stick Selecting Machine (Quality Control)
Description
Name: Ice-cream Stick Selecting Machine
Model: FX001
Power: 0.37 KW
Machine Size: 3.6 *1.8*1.2M
Working Voltage: 220V,50HZ or 380V,50HZ
Capacity: 40,000 PCS/Hour (ice-creamstick)
Capacity: 30,000 PCS/Hour (TongueDepressor)
Machine Weight: 180 KGS
The working principle of this machine:
By optical fiber and detect the thinnerstrip, thicker strip and half materials and it will take out the inferior quality product automatically.
The Merits of This Machine
1. The stick in bulk will auto-feeding
2. It will separate the qualified andunqualified stick automatically.
3. The speed can be adjustedautomatically.
4. At the discharge hole, it canconnected to a order-arranging machine, easy for
putting the stick into the cartons.
VIDEO LINK
Tongue Depressor Stick Selecting Machine (FX001-B)
http://www.youtube.com/watch?v=GKEex24iS0s
Ice-cream stick Selecting Machine (FX001-A)
http://www.youtube.com/watch?v=N8SYTC888Cc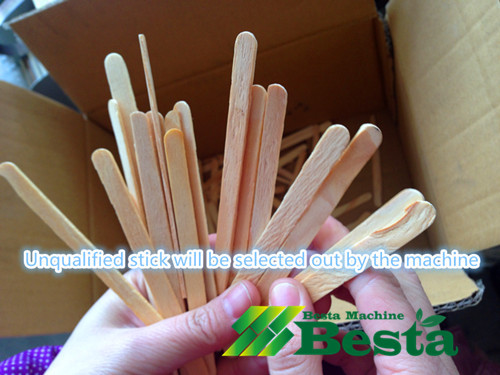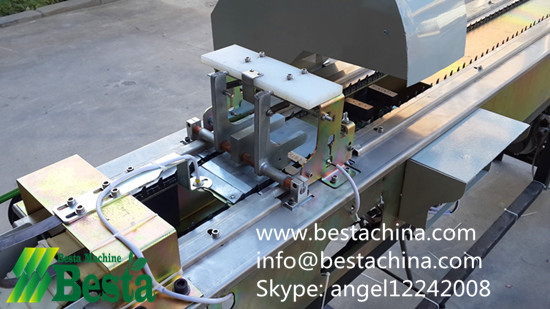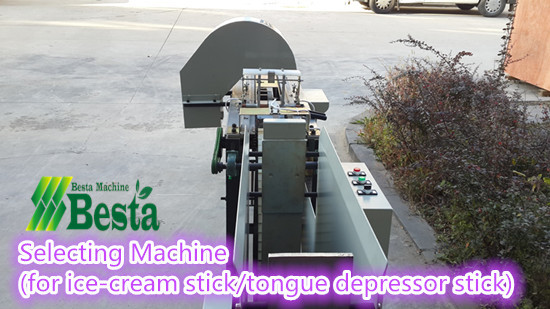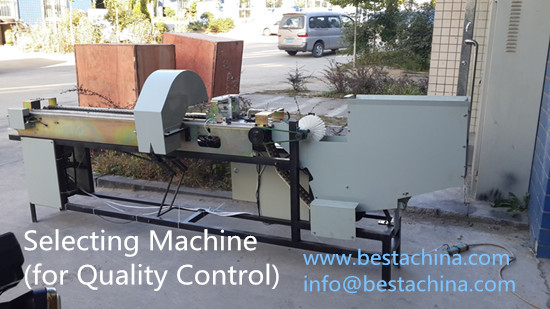 For more detailed inforamtion for the whole production line introduction,
weclome to email us. Email: info@bestachina.com Skype: angel12242008