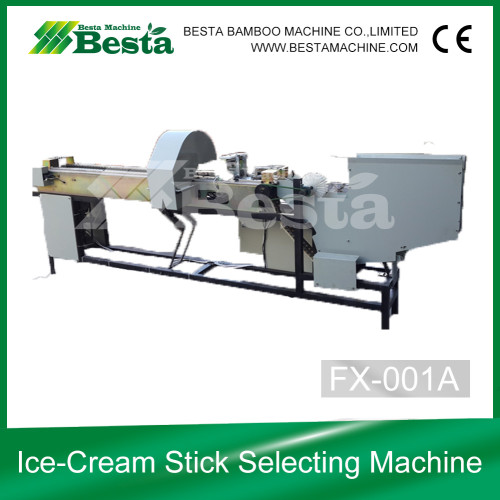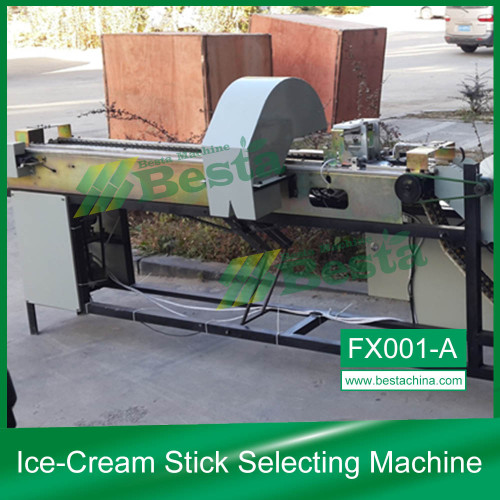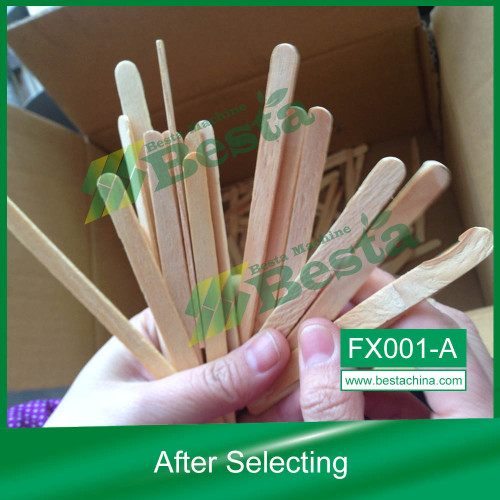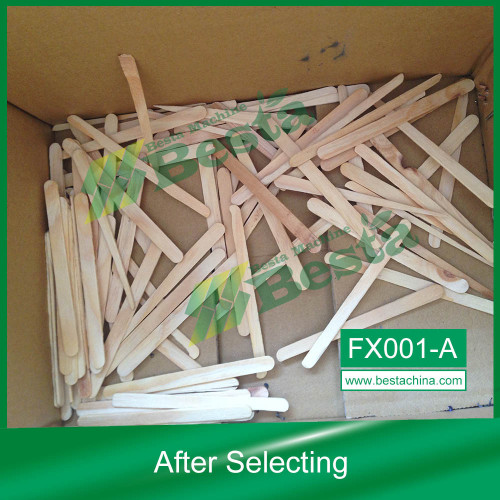 Ice Cream Stick Selecting Machine (Quality Control)
Description
Name: Ice cream Stick Selecting Machine
Model: FX001
Power: 0.37 KW
Machine Size: 3.6 *1.8*1.2M
Working Voltage: 220V,50HZ or 380V,50HZ
Capacity: 40,000 PCS/Hour (ice-creamstick)
Capacity: 30,000 PCS/Hour (TongueDepressor)
Machine Weight: 180 KGS
The working principle of this machine:
By optical fiber and detect the thinnerstrip, thicker strip and half materials and it will take out the inferior quality product automatically.
The Merits of This Machine
1. The stick in bulk will auto-feeding
2. It will separate the qualified andunqualified stick automatically.
3. The speed can be adjustedautomatically.
4. At the discharge hole, it canconnected to a order-arranging machine, easy for
putting the stick into the cartons.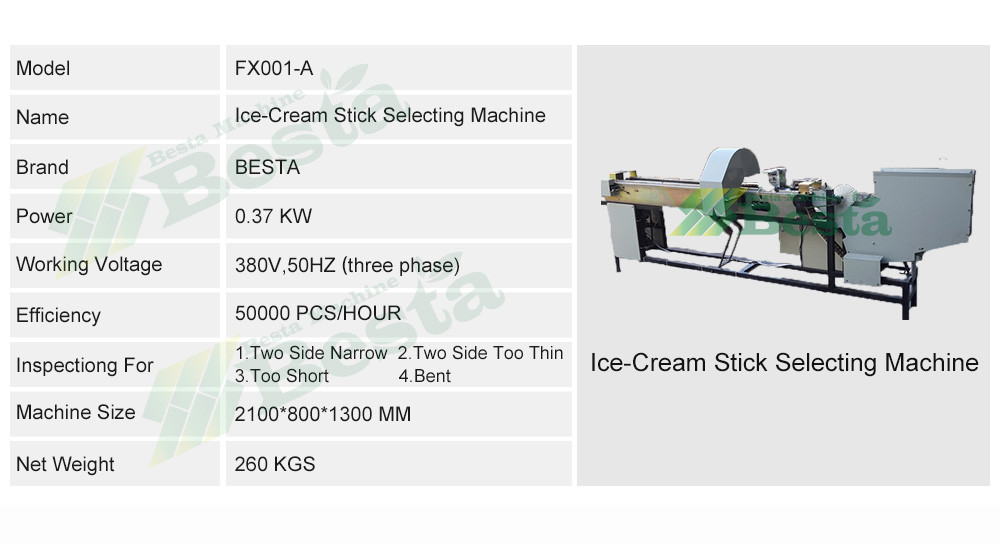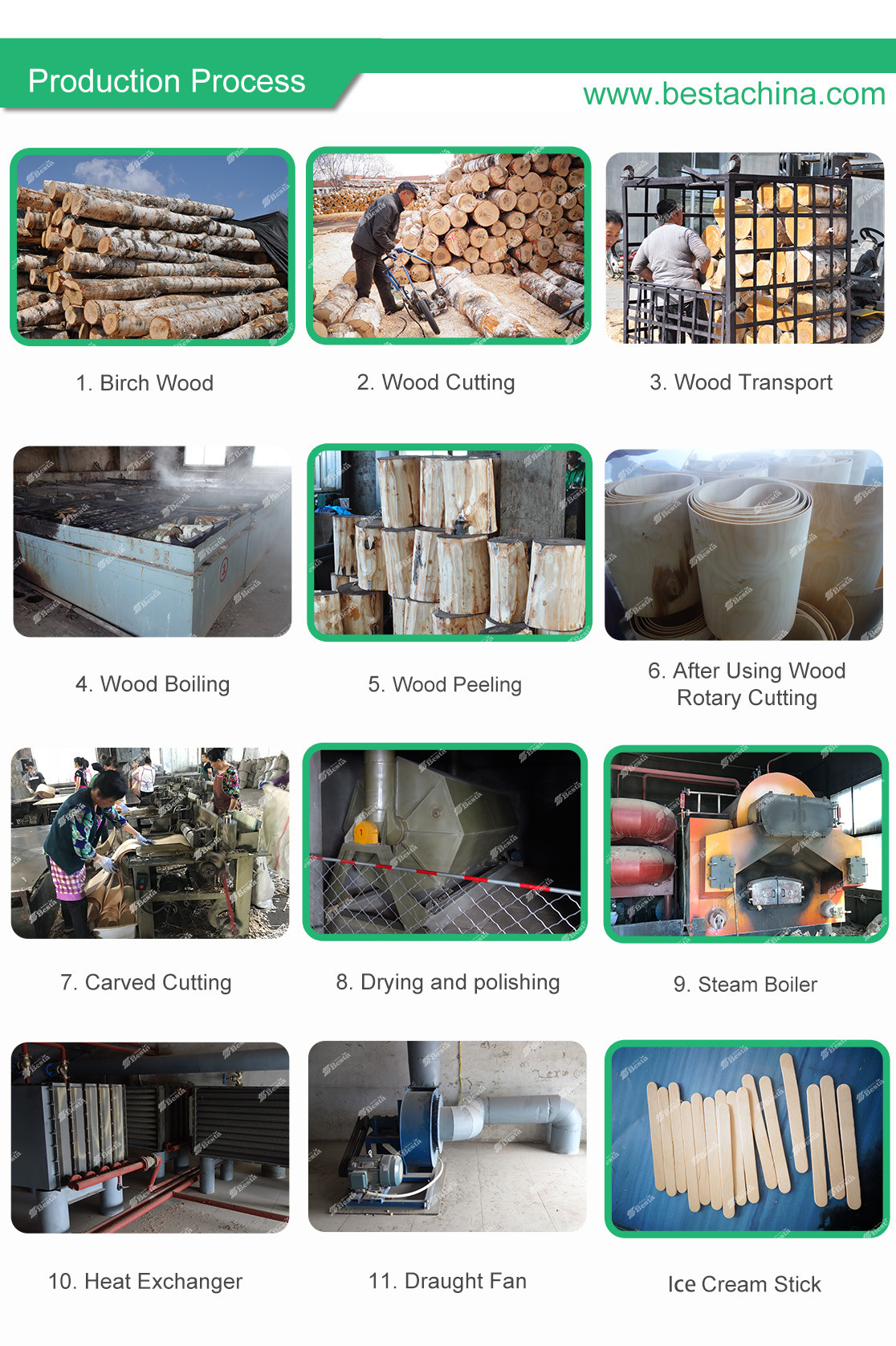 Our Wood machinery mainly has the following series


We will provide the machine photos, accessories and packaging pictures for our customers, etc. to the customer beforeshipment. Our machinery (Besta machine) is mainly exported to India, Indonesia, Thailand, Myanmar, Nigeria, Tanzania, Cameroon, Brazil, Mexico and Colombia. Our company's wood machinery has always insisted on innovation and continuous research and development of new machines, as well as better performance equipment.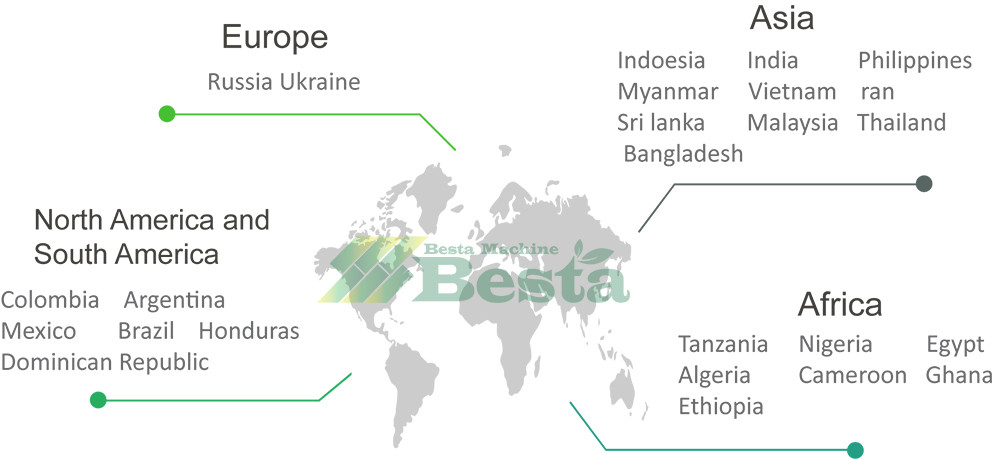 Over the past 10 years,we have received more than 200 customers to visit our factory.

Our machines are widely exported more than 30countries.Iternational Service Available.
Our services and commitment

Our after-sales service has always been in place and we are able to provide quality after-sales service.
We used to send our machine engineers to many countries ex. Nigeria, India, Indonesia, Thailand, Myanmar, Cameroon,
and many other countries in helping customers build their own factories and give them professional technical guidance,
we can consider more for you. We will continue to serve our customers by provide good technical services.
Regarding export services, we have a professional team to provide you with intimate and quality services.
We will produce according to the requirements of the customer country.
If you need high quality machines and good service, please contact us. Choose us and choose success.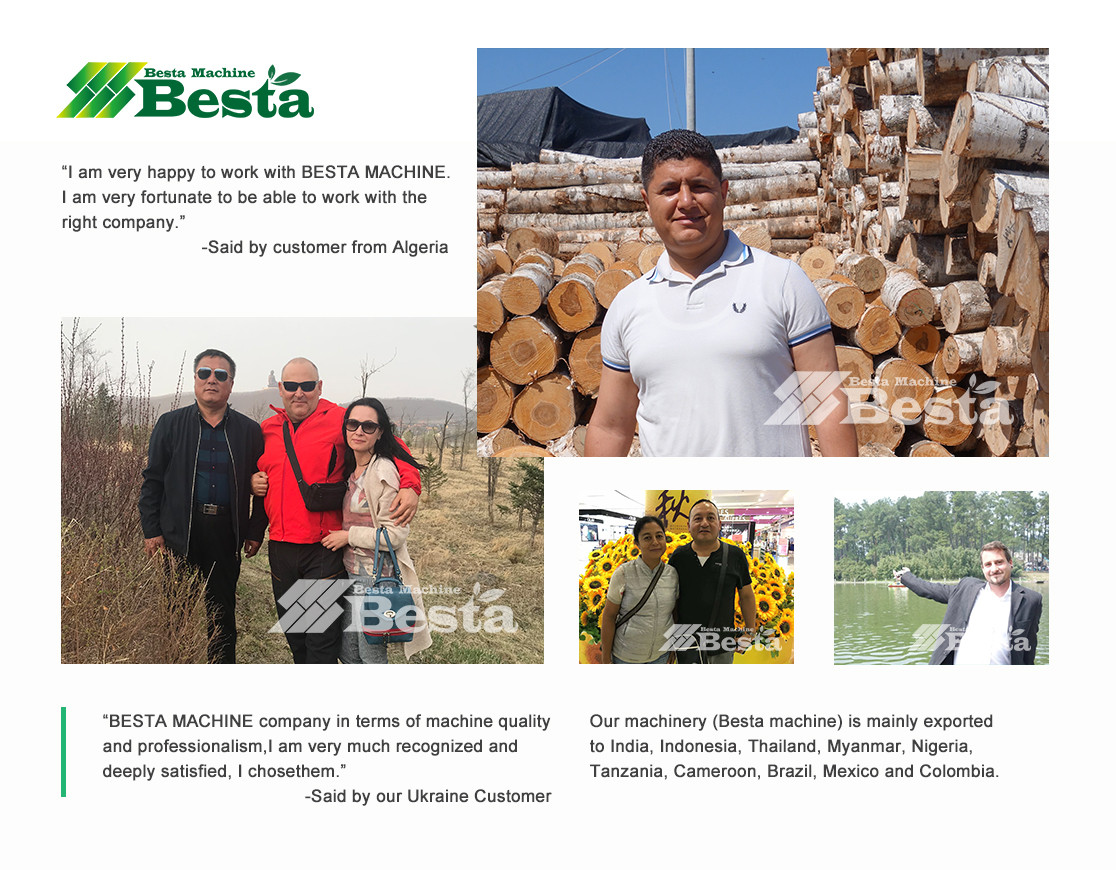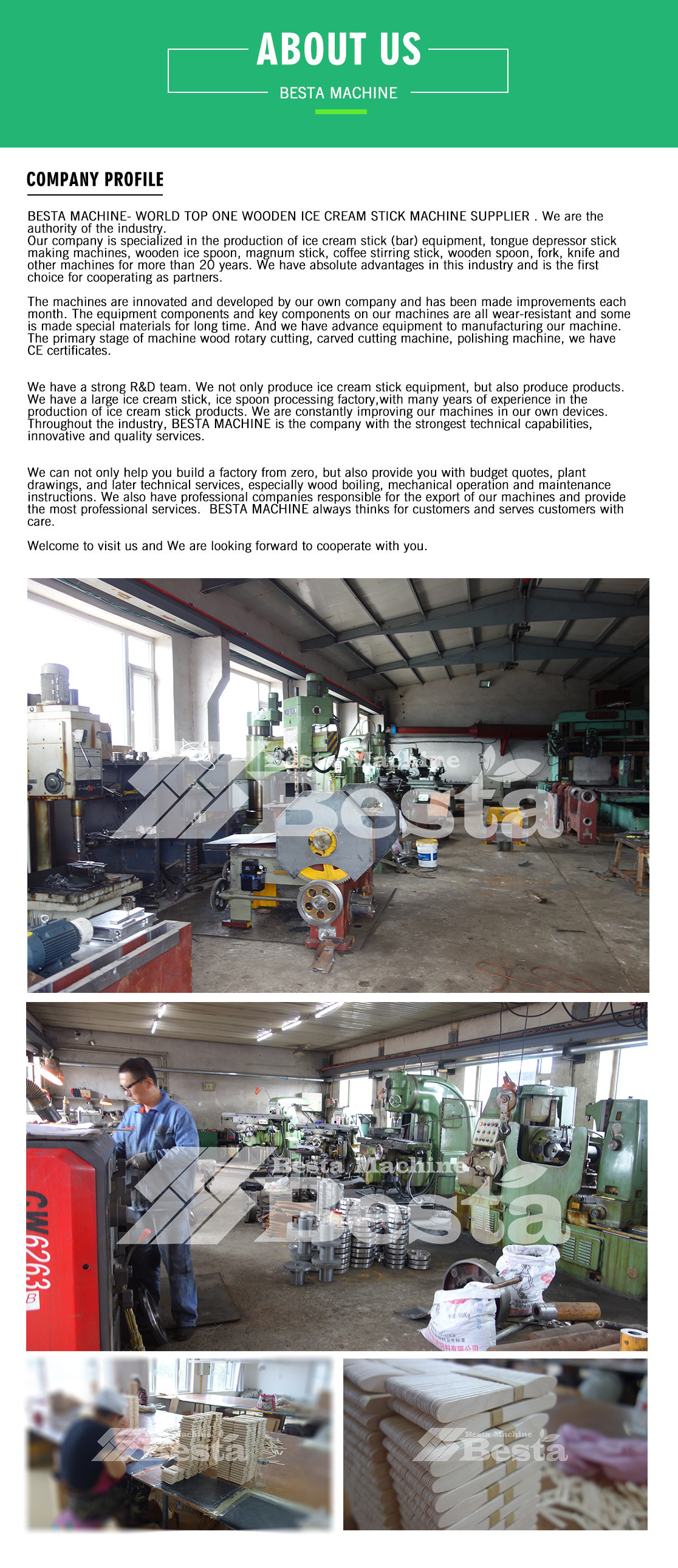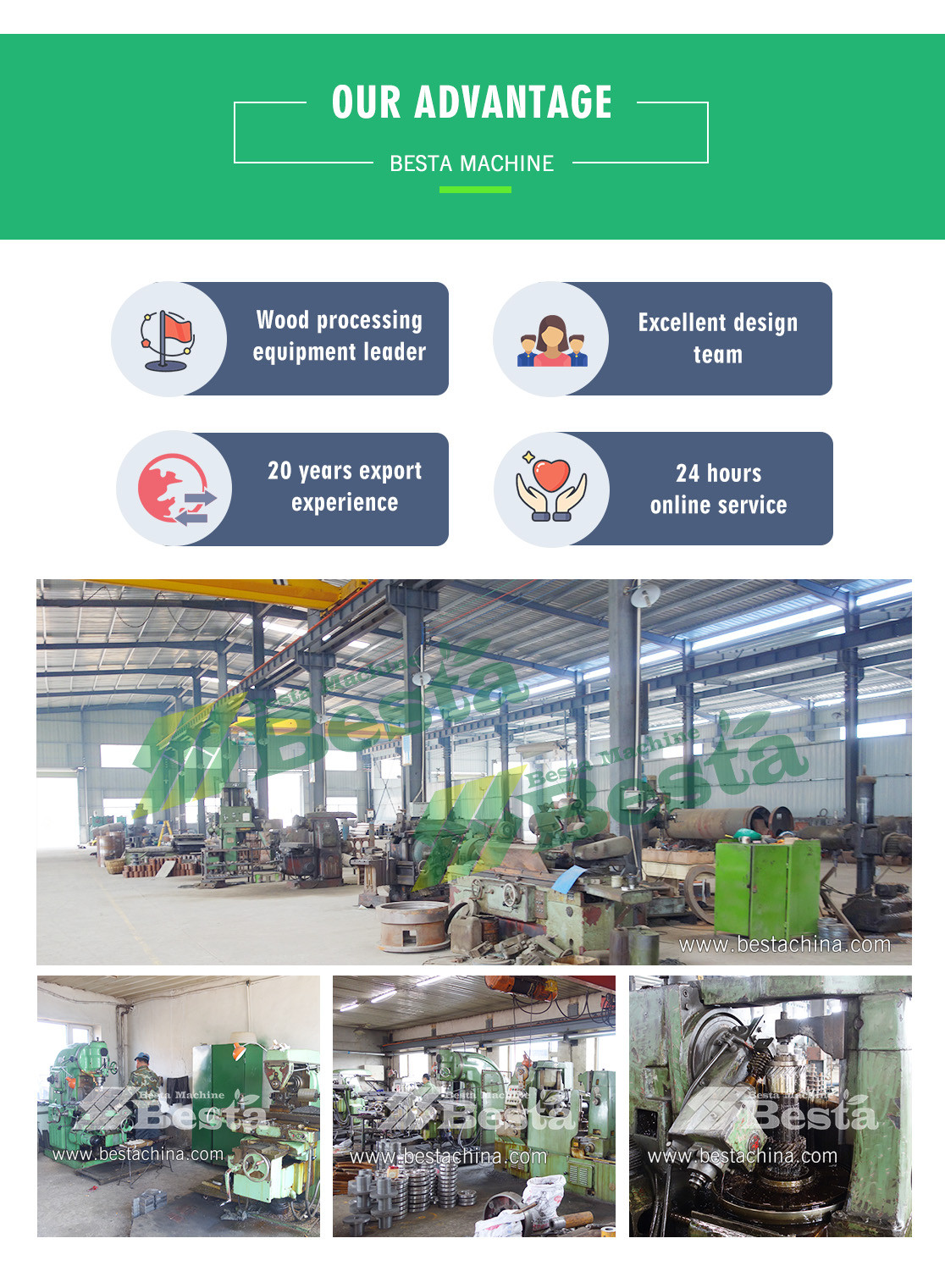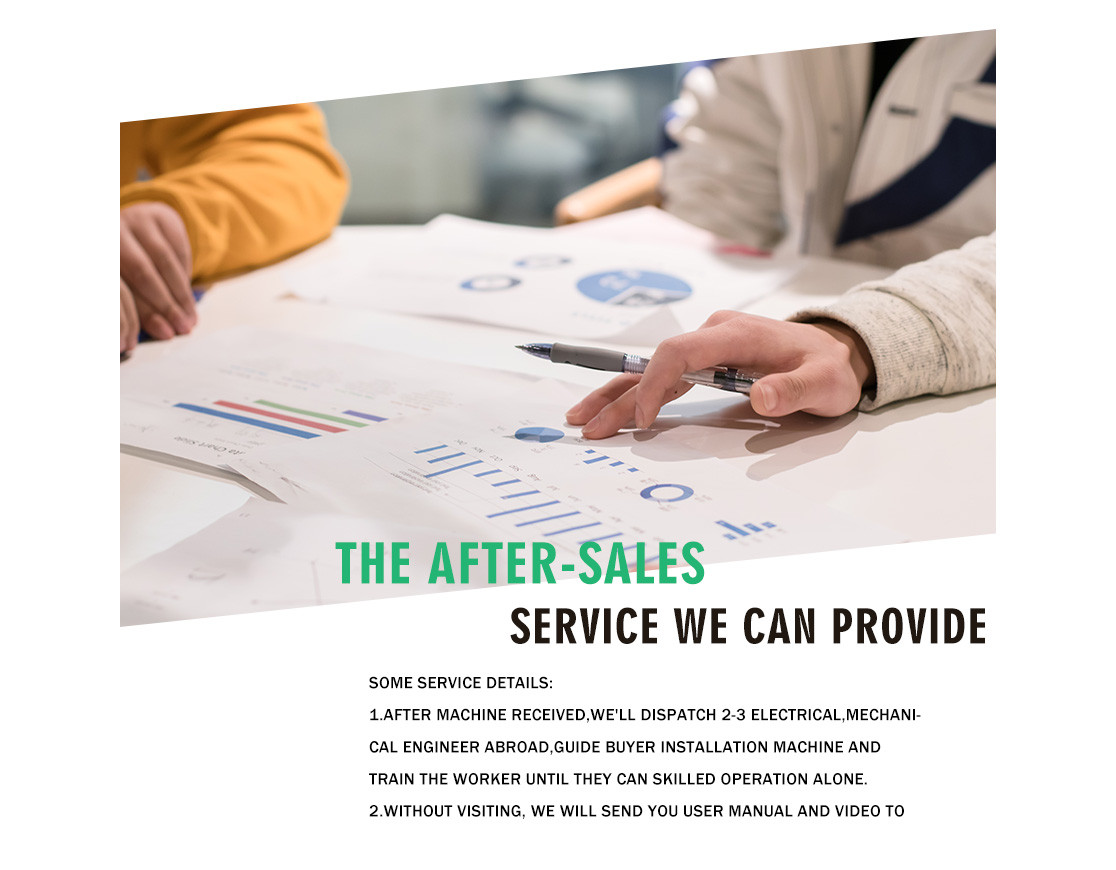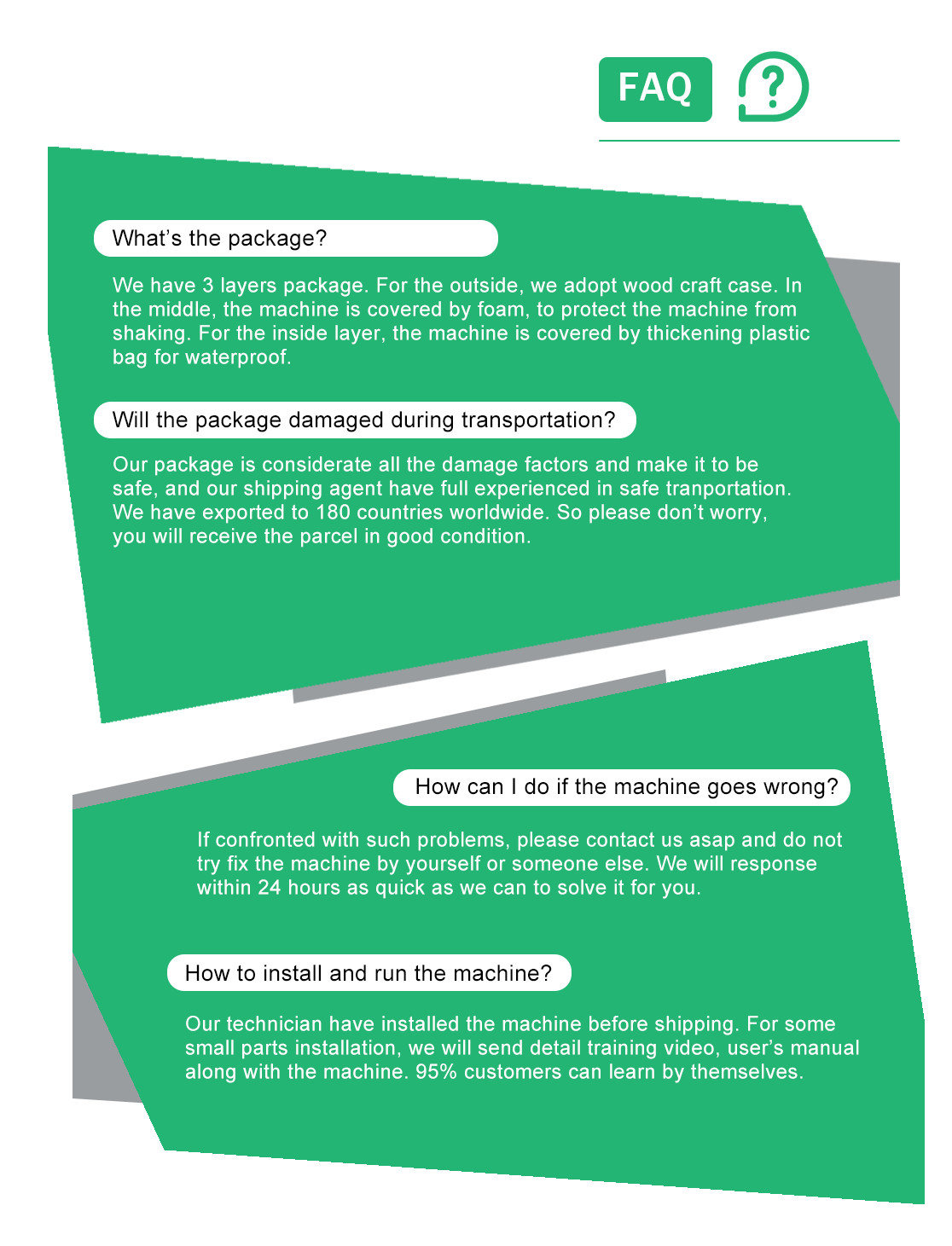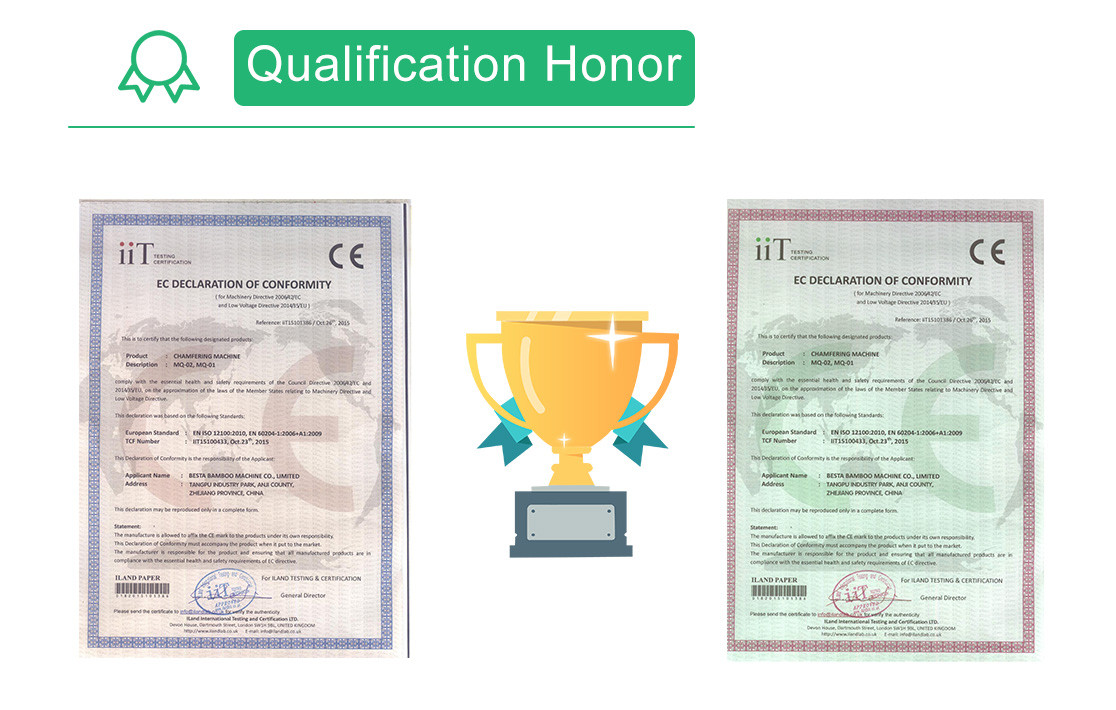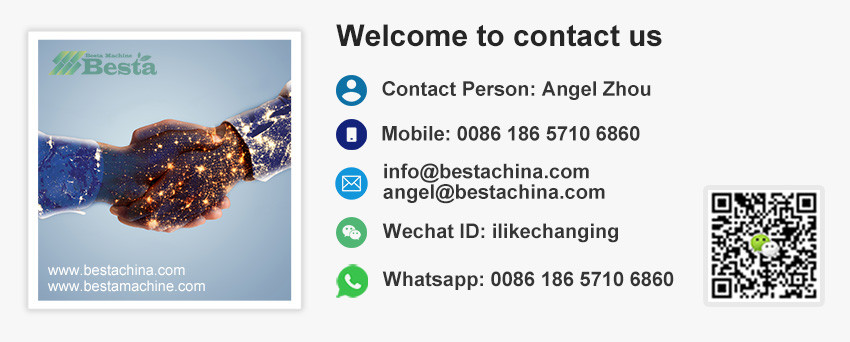 VIDEO LINK
Tongue Depressor Stick Selecting Machine (FX001-B)
http://www.youtube.com/watch?v=GKEex24iS0s
Ice-cream stick Selecting Machine (FX001-A)
http://www.youtube.com/watch?v=N8SYTC888Cc