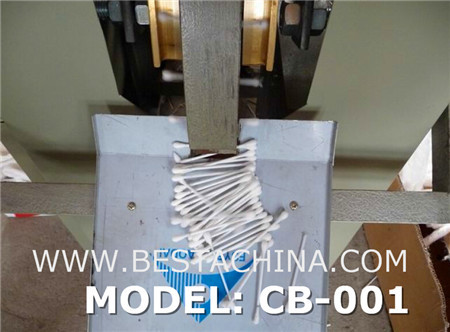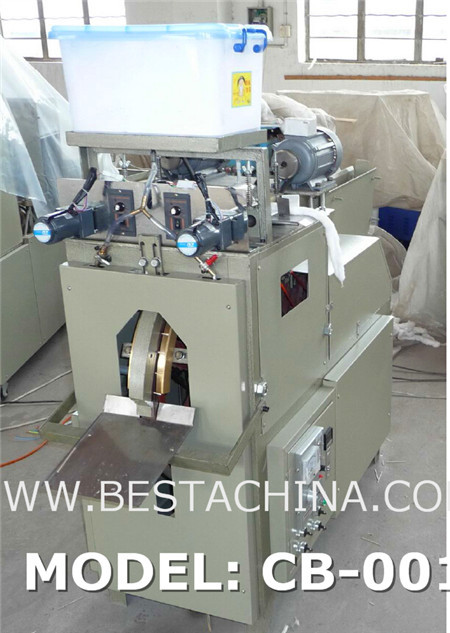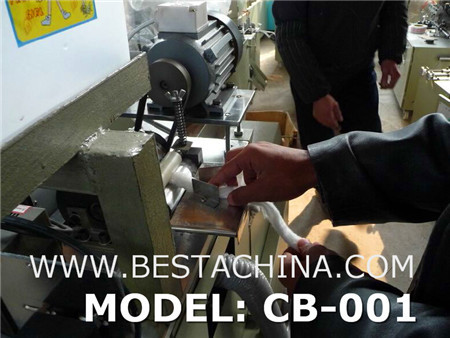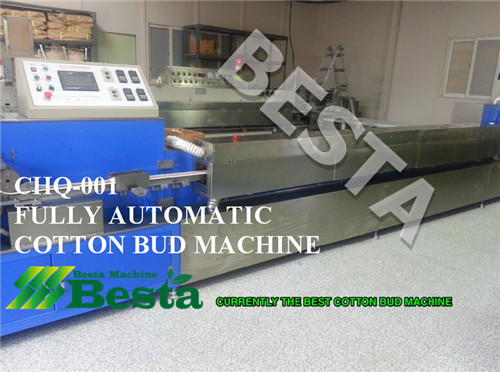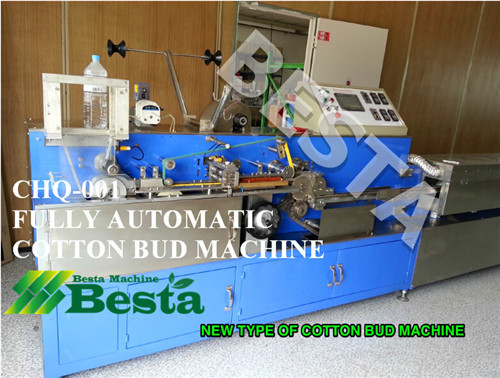 Cotton Bud Making Machine
Description
COTTON BUD MAKING MACHINE, COTTON SWAB MAKING MACHINE

1. MODEL :CB-001 Cotton Bud Making Machine
2. General Power : 2.3 KW
3. Output: About 12000 PCS/MIN
4. Mechanical Weight : 390 KGS
5 Gross Weight: 500 KGS
6 Machine Size : 1700*600*1300MM
7 Packing Size : 1600*800*1300MM
8 Stem Material : It can apply both plastic stickand wooden stick
Remarks
1. For this model, it can only producing cottonbud only, which does not have the function of drying.
2. If you would like to buy this machine, youalso need 1 set of cotton bud drying machine.
2. When you order this machine, pls kindly let usknow cotton bud stick size (diameter, length)
3. The regular stem(stick) diameter is 2.2MM or2.5mm (according to your need)
4. The regular stem (stick) length is about 70MMor 72MM (according to your need)
For more detailed introduction, welcome to email us.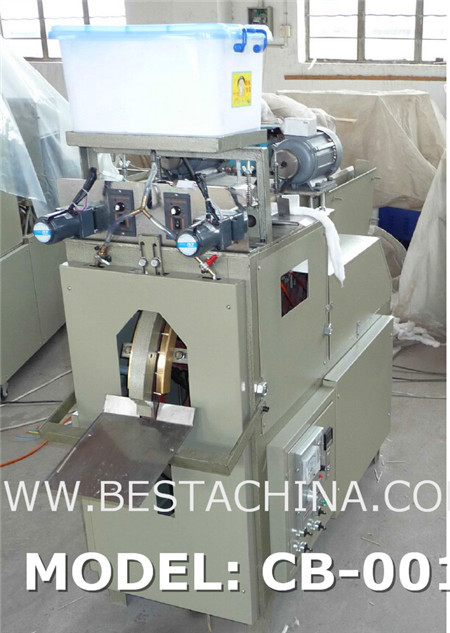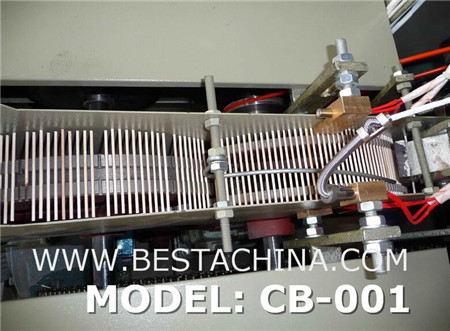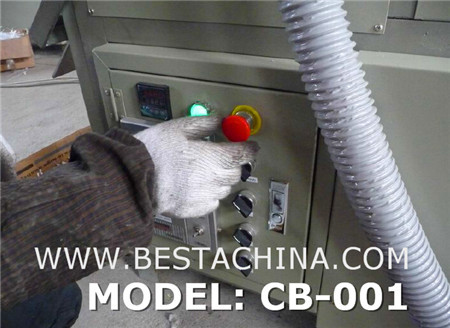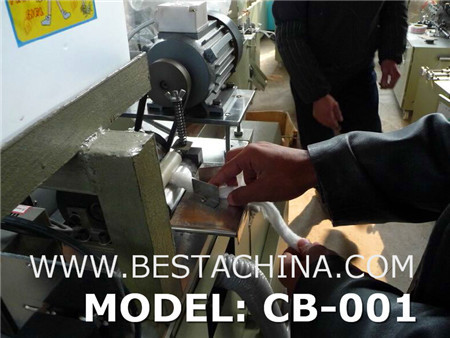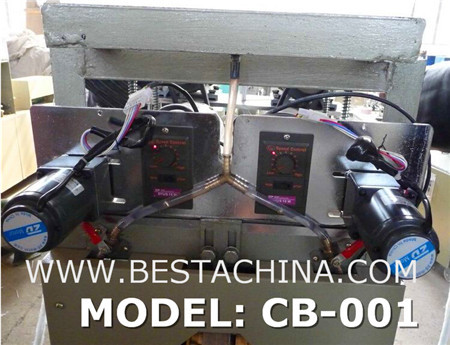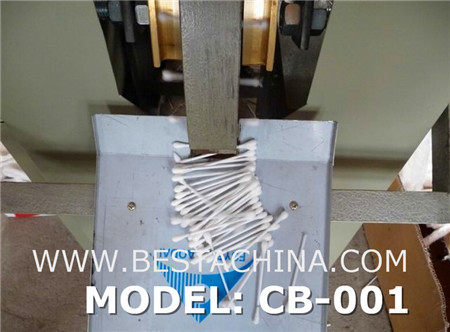 We also have fully automatic machine for yourkind reference.
FULLY AUTOMATIC COTTON BUD MAKING MACHINES

MODEL: CHQ-001 FULLY AUTOMATIC COTTON BUD MAKINGMACHINE
THREE FUNCTIONS: MAKING, DRYING AND PACKING
Machine Name: Fully Automatic Cotton Bud Machine
Machine Power: 8 KW
Working Voltage :380V,50HZ
Machine Size Length: 9.5M*Width 1M*Height 1.6M
Machine Weight :1800 KGS
Output in Practice :800 to 1000 PCS/MIN
Warm wind drying type packing machine adopts PLC programcontrol,
automatic cotton using closed loop hot air dryingtechnology, drying the
moisture in the running, and controlled by the servomotor drive screw
vacuum suction manipulator automatic packaging equipmentto complete
the packaging link, from gluing, broken cotton, molding,drying,
packaging one-stop process. This machine is suitable forpackaging
plastic valve bag and plastic drum, plastic boxes and soon
1. The peristaltic pump for the glue system, to ensuregluing evenly.
2. The two closed hot air drying system automatic cyclefunction; control
swabs dry degree at six percent.
3. Servo motor screw track suck rod, make suck rodautomatically more
smoothly, easy to adjust and operation.
4. The swab mould automatic positioning function,installation
debugging.
5. The whole device eight kilowatts of power, actualpower 7 kw, saves
the electricity.
6. Mold since pressure molding to swab appearance morebeautiful, to
avoid the short cotton swabs.
7. Changes in the rate of the host, the computerautomatic calculation,
automatic tracking, without having to adjust
SPARE PARTS FOR CHQ-001
PLC : MITSUBISHI (JAPAN ORIGIN)
TOUCH SCREEN: WEINVIEW (TAIWAN)
INVERTER: DELTA (TAIWAN)
MAIN MOTOR: Yu-Xin (Taiwan)
MOTOR OF MANIPULATOR:
Mitsubishi(servo motor),Japan
PNEUMATIC SOLENOID VALVE: SMC, Japan
Fans: Yu-Xin (Yu-xin)
TRANSMISSION: Miki (Japan)
DISTRIBUTION BOX RELAYS: OMRON (JAPAN)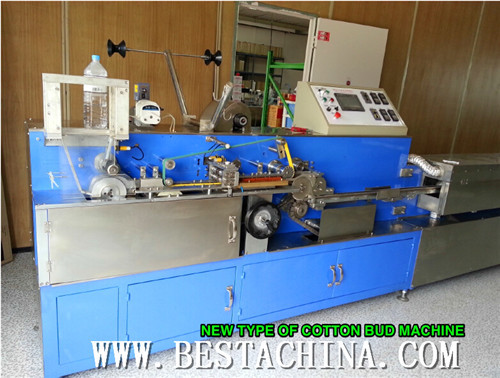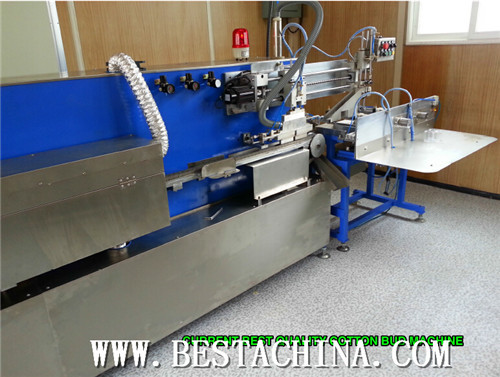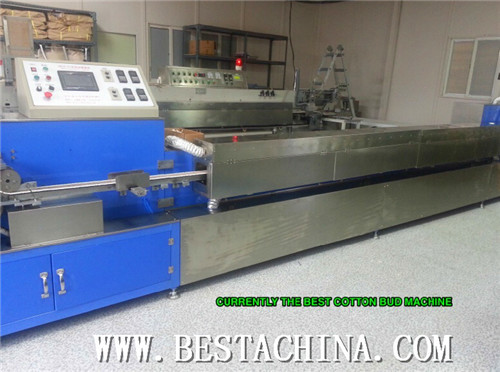 WWW.BESTACHINA.COM

INFO@BESTACHINA.COM angelzhou1224@gmail.com

ANGEL ZHOU 0086 186 5710 6860 (WHATSAPP)