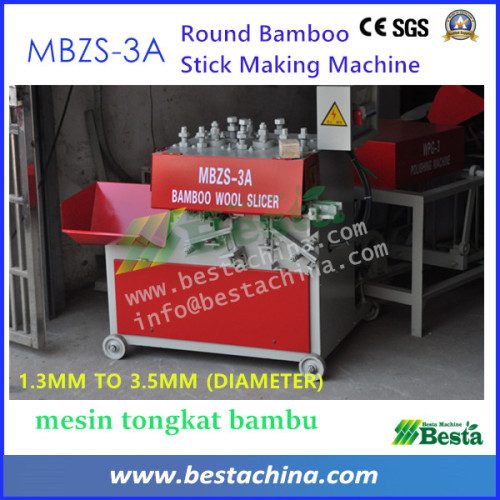 Bamboo Stick Making Machines, Bamboo Incense Stick Machines
Description
BESTA BAMBOO MACHINE CO., LIMITED insists developing new machines.
Name: Bamboo Wool Slicer, Bamboo Stick Making Machine
MODEL: MBZS-3A
Power: 6.3 KW
Feeding Speed: 65 M/MIN
Main Axis Rotating Speed: 3500 R/MIN
Dimension Size: 850*950*980MM
Blade Equipped: 3 PCS
Net Weight: 380 KGS
It is our newly designed model with 1 pcs of upper flat blades and 1 set of shaping blades.
Email: angelzhou1224@gmail.com (Angel Zhou)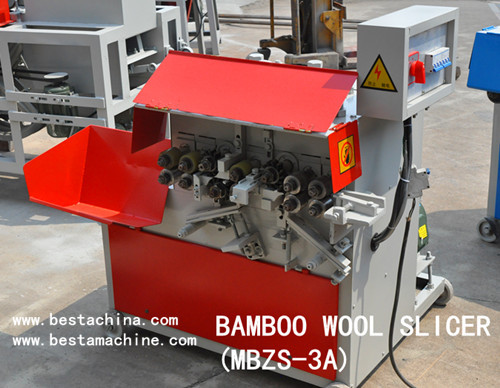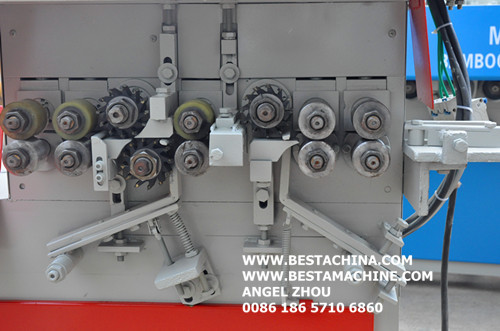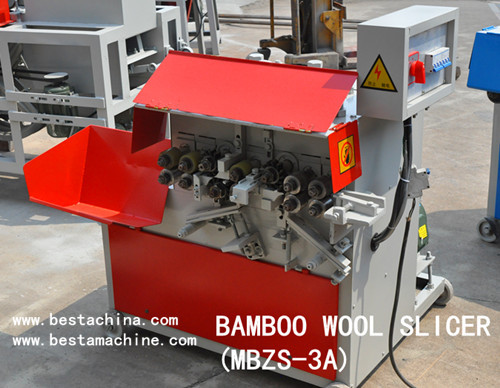 CHOOSE BESTA, CHOOSE SUCCESS
1.Brand Strength –BESTA-famous brand in the world.
We are the most professional machine supplier who is specialized in the
bamboo and wood working machine.
More than 15 years experience,worldwide customers.
2.Overall Ability
Fluent English Communication ability and customer reception ability.
Familiar to various industries related to machineries and whole package plan for customers.
Professional in international trade, skillful in the operation of the shipping documents
Efficient and flexible transportation capacity, including sea,landand air transportation.
3.Expert Guidance
Offer professional proposal to our customers.
4.Golden Service
Quick response within 8 hours.
Email: info@bestachina.com
Mob: 0086186 5710 6860(whatapp)-AngelZhou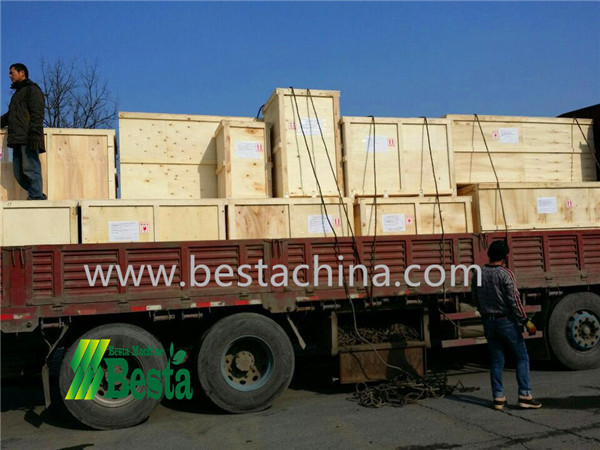 How to make bamboo into bamboo sticks ?
It needs the following machines,
1. RAW BAMBOO SAWING MACHINE (cutting bamboo into certain length) ZG-1
2. BAMBOO SPLITTING MACHINE (splitting bamboo into strips) ZP-2500
3. FIXED WIDTH SLICER (width/thickness setting,separate green layer from yellow layer strip) MZP-3
4. SMALL LAYERING MACHINE (Layering thick bamboo strip into 2 pcs) MZP-1
5. BAMBOO STICK MAKING MACHINE (BAMBOO WOOL SLICER) MBZS-5
6. PREICSE CUTTING MACHINE(length setting) BJQ-1
7. BAMBOO STICK POLISHING MACHINE (making surface smooth) BPG-3
8. MEDIUM TYPE BLADE SHARPENING MACHINE (blade maintaining) TZQ-020
Brand: BESTA (CHINA BEST BRAND FOR BAMBOO MACHINES)
For regular produciton line for producing bamboo into bamboo sticks, welcome to email us for the detailed machine catalog.
We will give you suggestion according to your requirements.
Bamboo Stick Size for incense stick making,
Regular Diameter:1.3MM, 1.4MM
Regular Length: 8,9,10 inches.
This line can enable you to make other sizes by changing the shaping blade on the model MBZS-5 machine.
Payment : T/T in advance
Machine Packing: Plywood Case
Delivery Time : Within 25 days after confirming the receipt of advance payment.
If you have any questions regarding our machines, welcome to email us.
info@bestachina.com