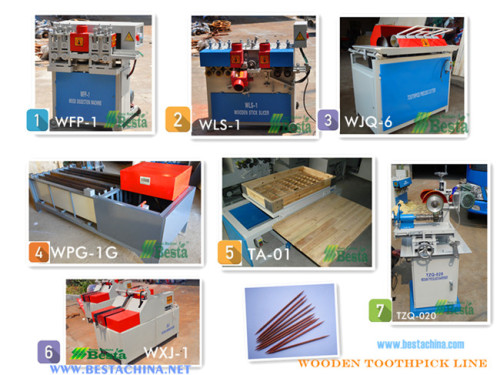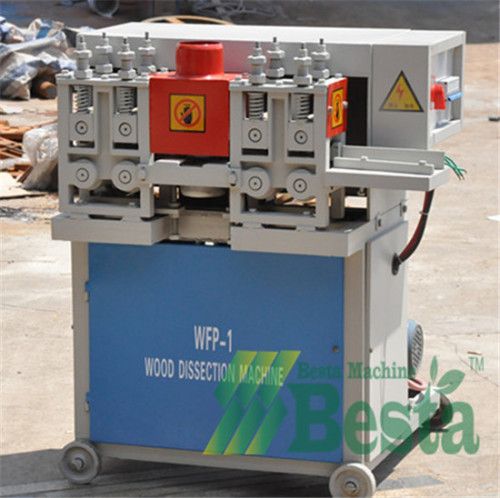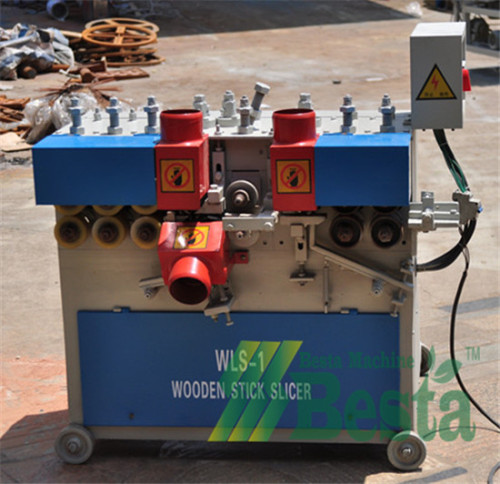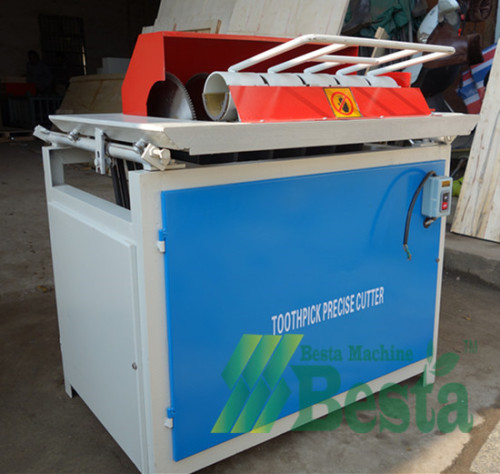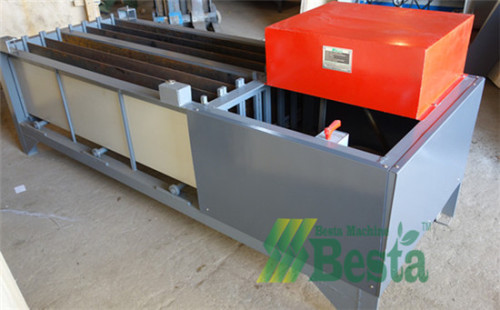 Toothpick Making Machine (wooden type)
Description


Besta Bamboo Machine Co.,Limited is world professional machine
supplier for bamboo and wood working machines.
Our company is famous in bamboo and wooden toothpick making machine.
We insist high quality machine and good services for our customer.
Our machines are widely exported to India, Indonesia, Thailand, Philippines, Nigeria,
Tanzania, Ethiopia, Brazil, Colombia and other countries.

Wooden Toothpick Making Machines (Main List)
1. WFP-1 Wood Dissection Machine (1 SET)
2. WLS-1 Wooden Stick Slicer (stick making machine) (1 SET)
3. WJQ-6 Wooden Toothpick Precise Cutting Machine (length setting) (1 SET)
4. WPG-1G Wooden Toothpick Polishing Machine (1 SET)

5. TA-01 Wooden Toothpick Order Arranging Machine (1 SET)

6. WXJ-1 Wooden Toothpick Sharpening Machine (1 SET)

7 .TZQ-020 Medium-type Blade Sharpening Machine (1 SET)

Optional Machine: Toothpick Packing Machine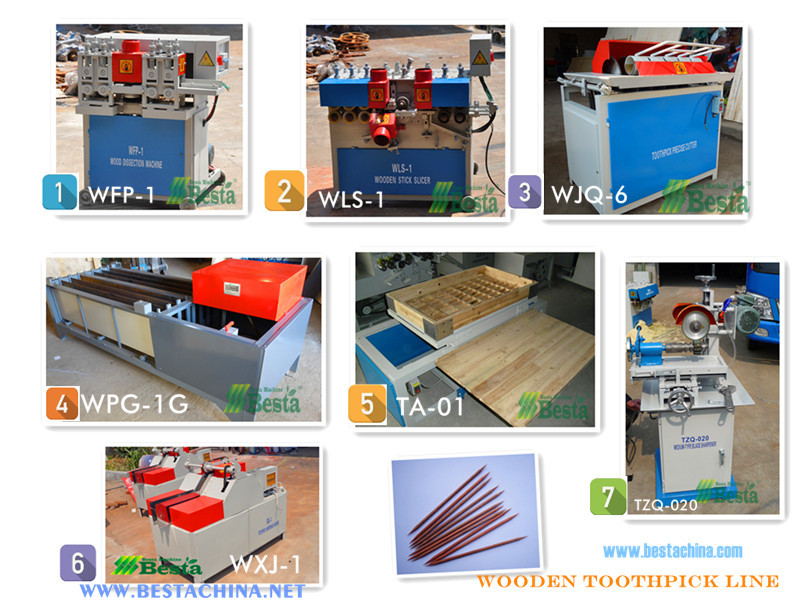 The main function of each machine is as follows,

1. Wood Dissection Machine: --- Dissect the wood into certain thickness
2. Wooden Stick Slicer: -----  Slicing the wooden strip into wooden stick
3. Precise Cutting Machine: --Cutting the wooden stick into toothpick length
4. Toothpick Polishing Machine: -- Polishing the wooden stick into smooth.
5. Toothpick Sharpening Machine:-- Sharpening the round wooden stick (diameter: 2mm, length 65mm) into toothpick.
6. Toothpick Order Arranging Machine: -- Putting stick into good order.
7. Blade Grinding Machine: - Sharpening the flat blades, shaping bades in this production line.
For each machine detaield technical data and pricelist, welcome to email us.
When you wish to order this machine, pls kindly let us know
1. Wooden toothpick diameter/length, double pointed or single pointed toothpick?
2. The capacity you need?
3. Your local working voltage, destination port, etc.?
4. Your local working voltage (three phase)

How to contact us?
1. You can send inquiry to us on line.
2. You can send email to us directly.
EMAIL: info@bestachina.com sales@bestachina.com
SKYPE:angel12242008
Contact Person: Angel Zhou

(1) Machine packing: plywood Case
(2) Payment Terms: T/T in advance
(3) Delivery Time: Within 25 days after confirming the receipt of advance payment.
(4) Machine Output: If you order each machine one set and making double pointed toothpick,
the output is 960,000 PCS/ 8 hours. You can increase the machine quantity in order to increase
the output.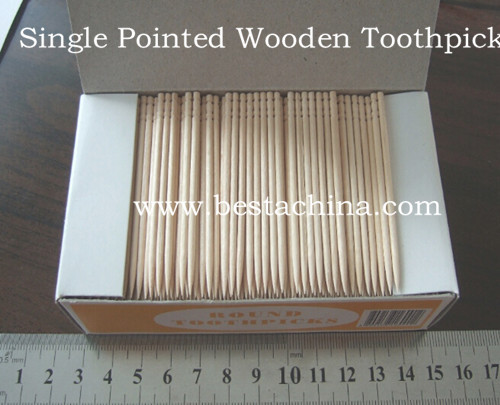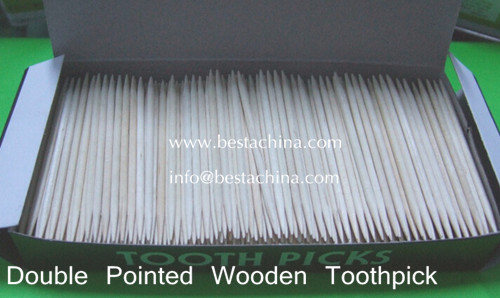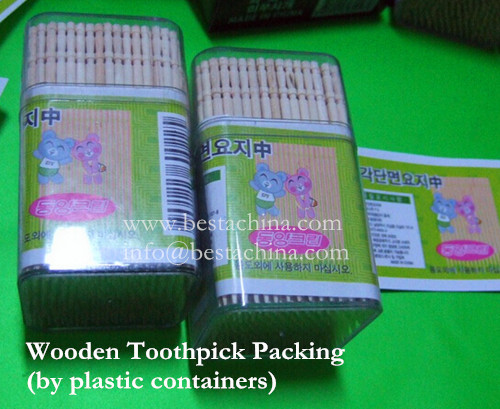 Wooden toothpick Machine List
(For each machine detailed informations, welcome to email us) Email: info@bestachina.com)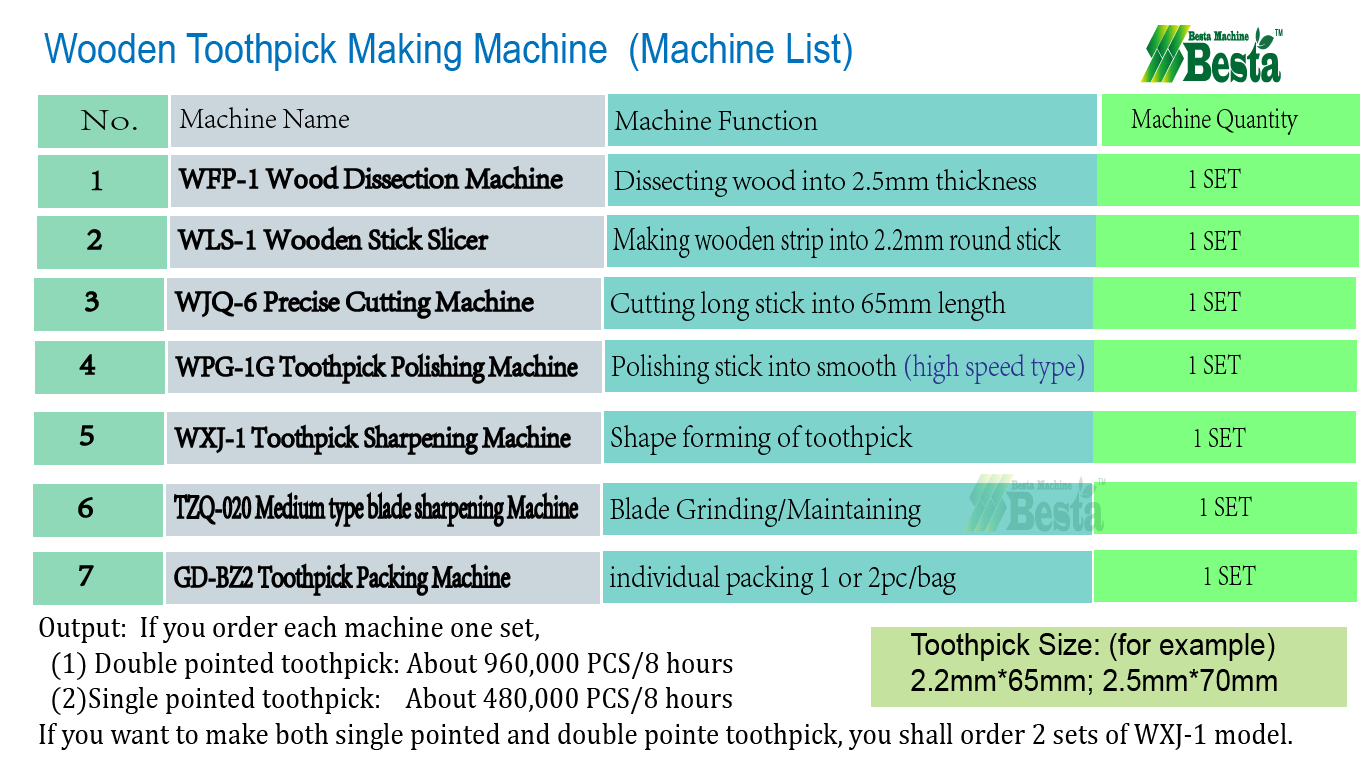 Wooden Toothpick Making Machine (Photos)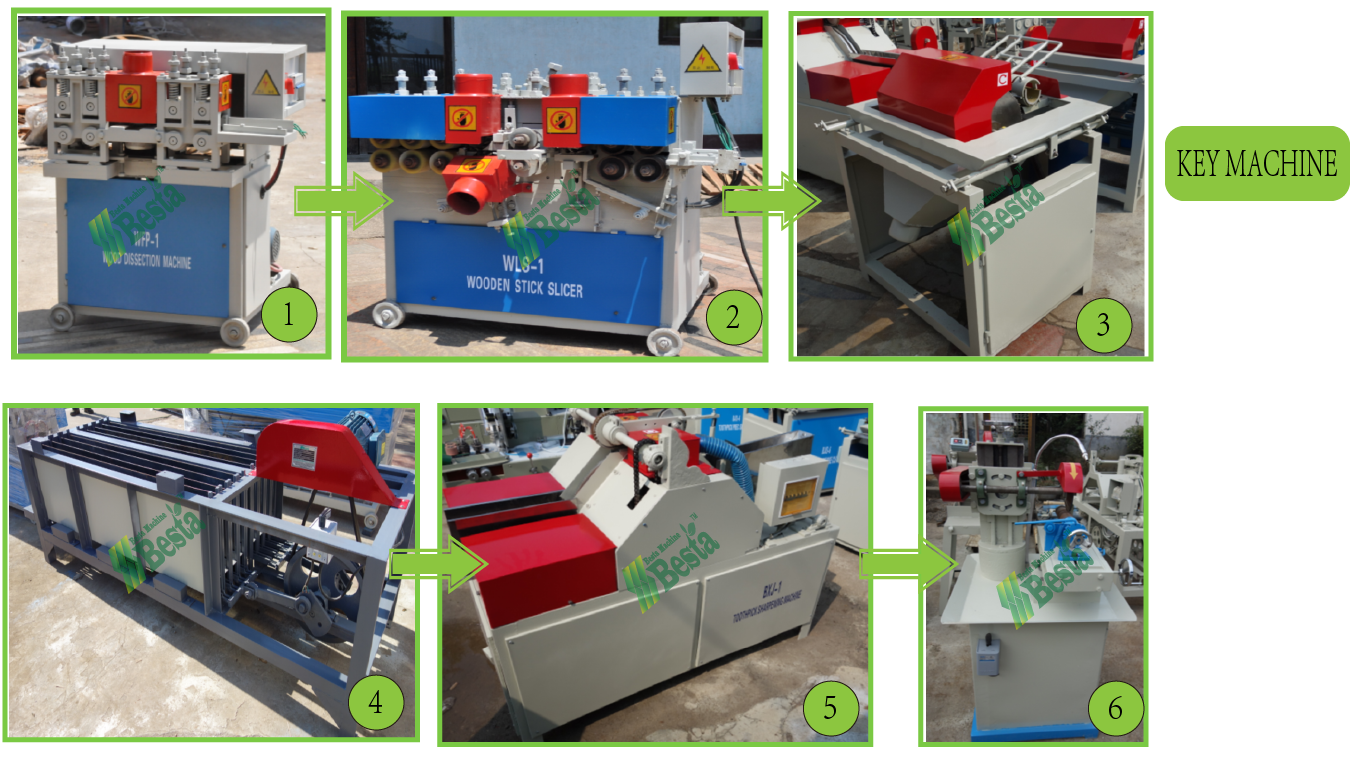 Wooden Toothpick Photos