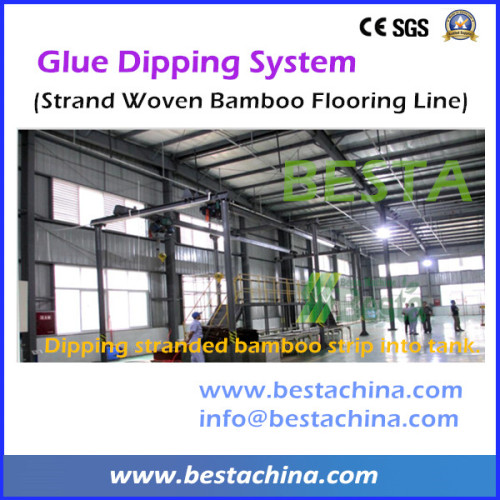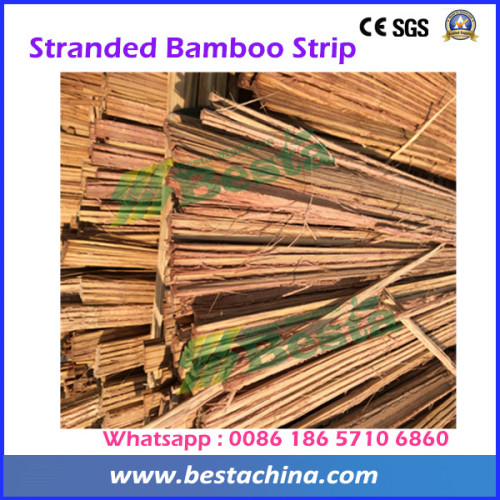 Strand Woven Flooring Making Machine, Bamboo Strip Glue Dipping Machine
Description
Best Strand Woven Bamboo Furniture Board Lines
Best Strand Woven Bamboo Flooring Making Machines
Glue Dipping System (Machine)--Flow
Raw Bamboo---> Cutting Bamboo into certain length--> Bamboo Splitting--> Removing the knots and making
the bamboo strip into stranded strips (which is crushing bamboo fiber, enable it is easy for glue soaking)-->Boiling/Carbonization Process
-->Drying the "Stranded Bamboo Strip"-->Dipping this Bamboo Strip into Glue Dipping Machine -->Drying the bamboo strip with glue
-->We will use hydraulic oil press machine for making glue bamboo strip into Strand Woven Bamboo Beam/Block. (Pressing the glued
strip into beam/block), for example 2500*140*143mm, 1920*140*143mm)
Explanation of how it works.:
This Glue Dipping Machine Application :
Dipping the stranded bamboo strip into this machine and get glued strip.
​This process is for raw materials preparation of strand woven flooring making.
After you dipping the strip and get the strip with glue, we will do the drying process
​and then make the strip dried.
The dried bamboo strip with certain moisture will be used in Strand Woven Beam/Block Making (for example 1920*1220*140mm, 2500*140*143mm)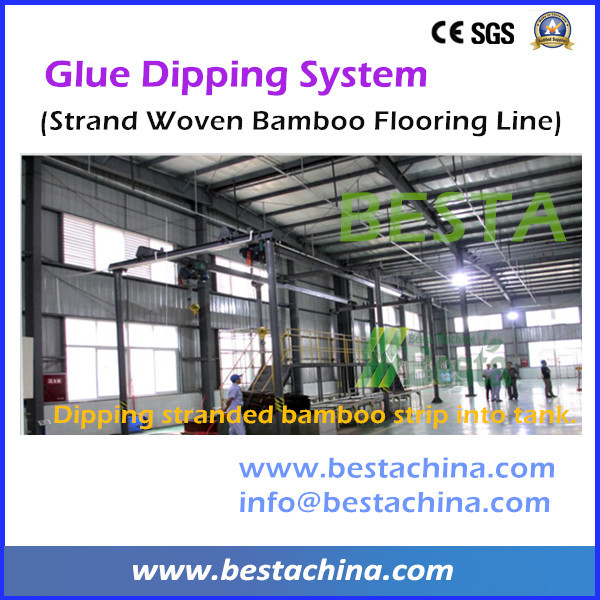 1. Our machines have the best quality all over the world.
Our strand woven bamboo production lines are used more than 45 factories.
The sales of Strand woven bamboo flooring which are made by our production line is about 0.4 billion every year.
Our newest product line can work normally without repairing for more than one year.
2. Our strand woven bamboo machines and technology is the best.
We are the first company who makes the strand woven bamboo flooring and develops the market.
Wehave set up factories in different area in china and foreign countries.
We try to make the strand woven bamboo using different kinds of bamboo and in different areas.
We have rich experiences in helping customers who are first time setting up this line.
The strand woven bamboo products which are made by our production line and technology can meet
industry standards and exportstandards. We also join in making the industry standards.
​

3. We provide good service. We provide the machines, the detailed plan of the Strand woven bamboo
flooring product line. (including machines list, Factory design,machines layout drawing and all the things you
should prepare),processes and technology, training and good after selling service.