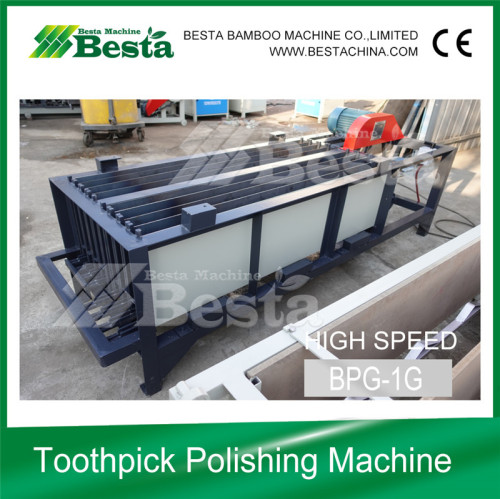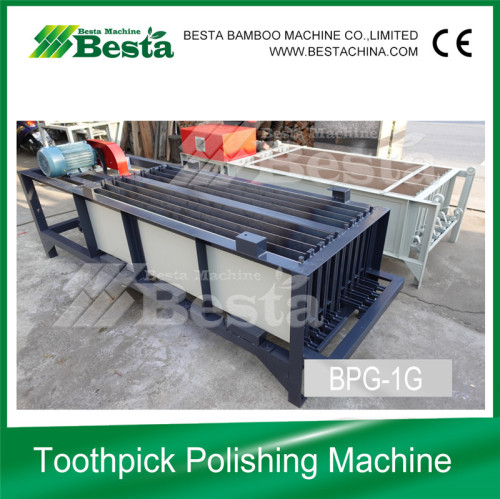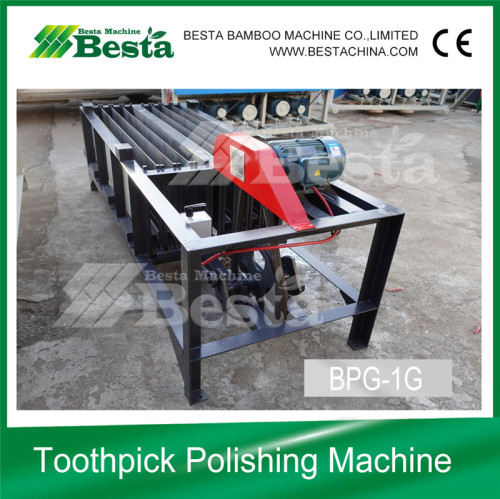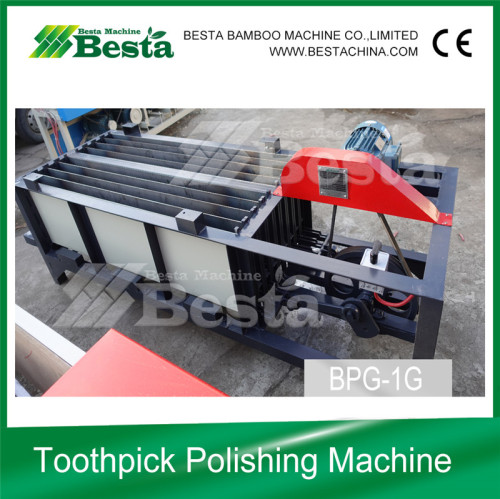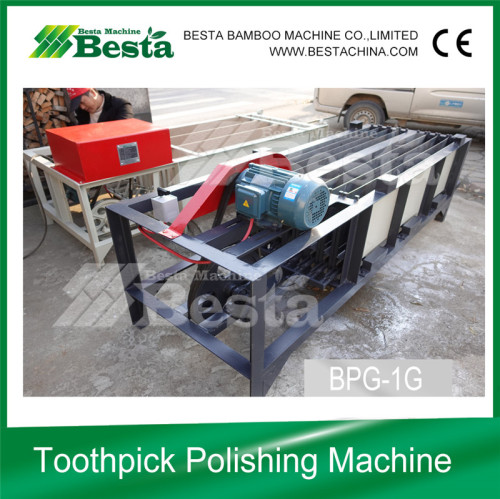 Bamboo Toothpick Machines, Toothpick Polishing Machine
Description

Toothpick Polishing Machine (BPG-1G)
Type: High Speed Type
Brand: Besta
Name: Toothpick Polishing Machine
Application: Toothpick Polishing, making the surface smooth.
(It is appliced in bamboo toothpick making lines)
Power: 2.2 KW
Net Weight: 400 KGS
Gross Weight: 500KGS
Mechanical Size: 2410*840*770MM
Packing Size: 2510*940*920MM
Function: Polishing the stick into smooth.
When you make toothpick, you shall polish the bamboo stick first and then feed into toothpick sharpening machine.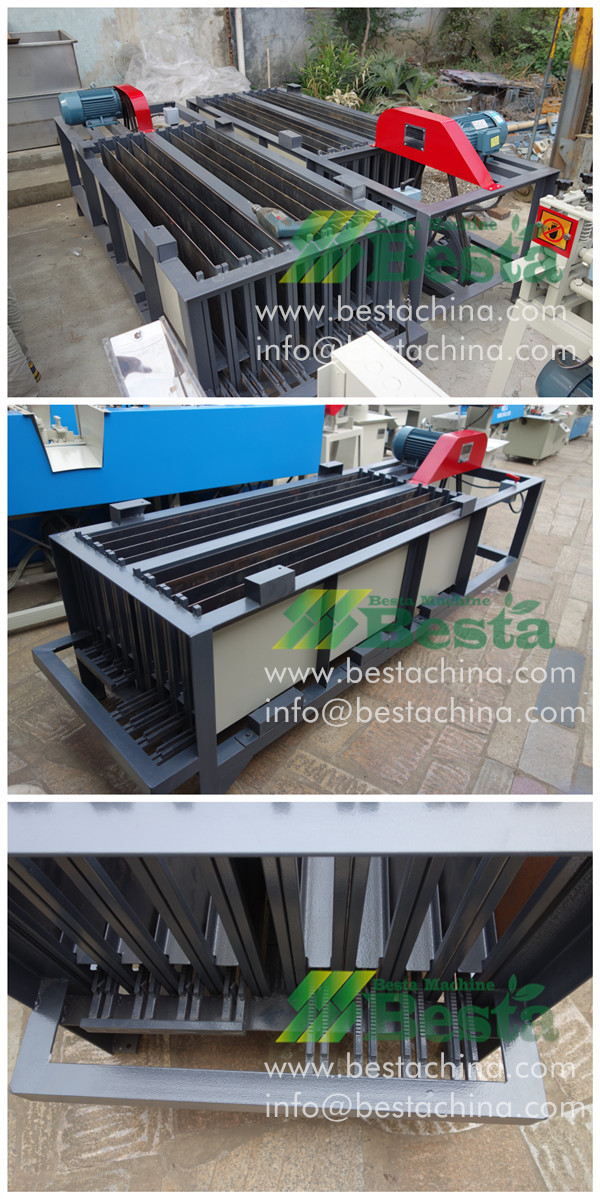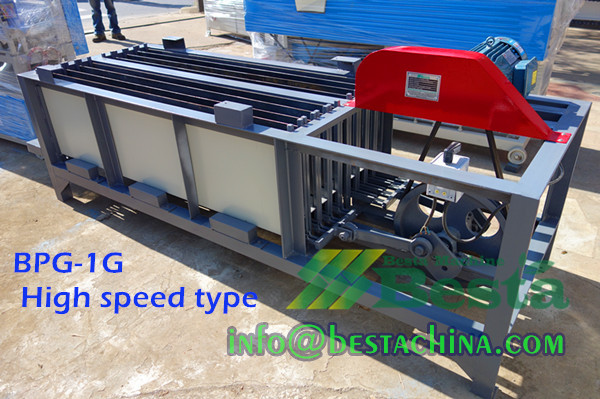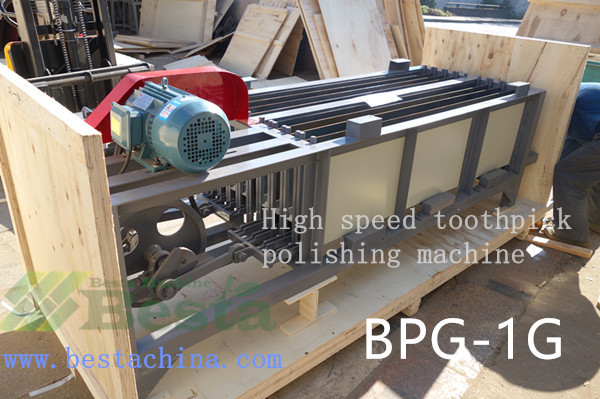 Complete line of bamboo toothpick making machine
VIDEO LINK:https://youtu.be/IS0BC3u5oD0
<iframe width="560" height="315" src="data:image/png;base64,R0lGODlhAQABAAD/ACwAAAAAAQABAAACADs=" data-src="https://www.youtube.com/embed/IS0BC3u5oD0" frameborder="0" allowfullscreen></iframe>
​

BESTA BAMBOO MACHINE CO., LIMITED.
EMAIL: info@bestachina.com angelzhou1224@gmail.com
MOB:0086 186 5710 6860 (WHATSAPP)
www.bestamachine.com
Our bamboo toothpick making machines are widely exported to many countries.

We have helped many customers setting up this line in abroad sucessfully (ex.
Customers from Indonesia, India, Bangladesh, Colombia, Brazil, Tanzania, Nigeria,
etc)
We can provide you both high quality machine, technology and services.
The following video link is for complete line of bamboo toothpick making which we set up in Nigeria.
https://youtu.be/IS0BC3u5oD0 (pls copy and visit )
<div style="position:relative;height:0;padding-bottom:56.25%"><iframe src="data:image/png;base64,R0lGODlhAQABAAD/ACwAAAAAAQABAAACADs=" data-src="https://www.youtube.com/embed/IS0BC3u5oD0?ecver=2" width="640" height="360" frameborder="0" style="position:absolute;width:70%;height:70%;left:0" allowfullscreen></iframe></div>