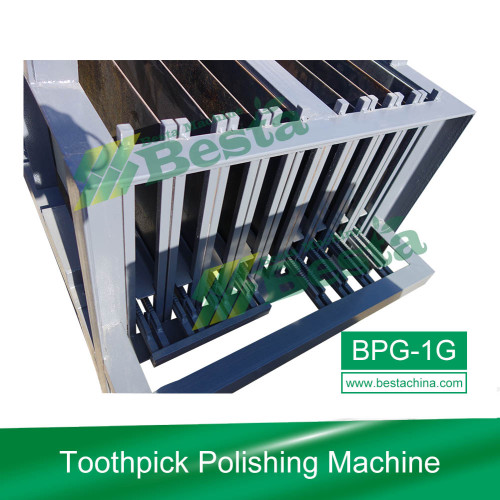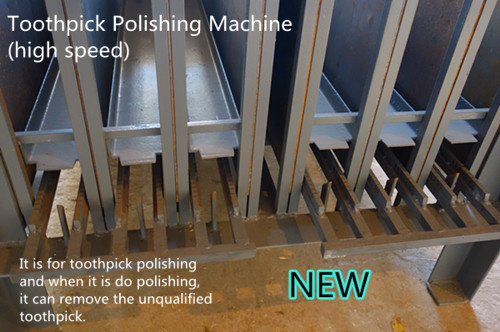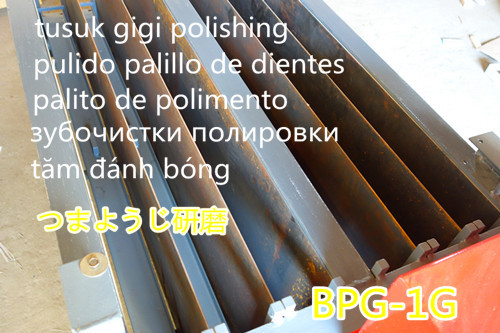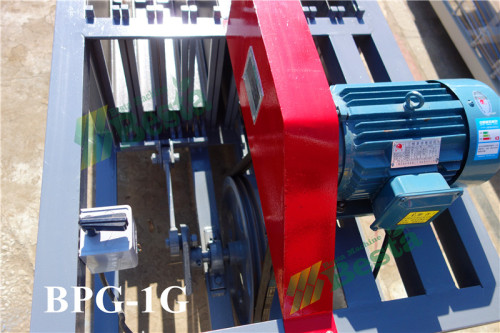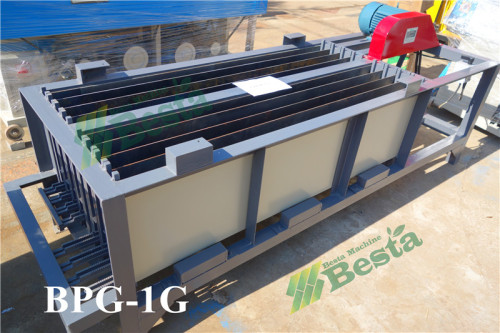 Toothpick Polishing Machine (High speed )
Description

Bamboo Toothpick Polishing Machine (BPG-1G)
Type: High Speed Type
Name: Toothpick Polishing Machine
Application: Toothpick Polishing, making the surface smooth.
Power: 2.2 KW (Three phase) 380V,50HZ
Net Weight: 400 KGS
Gross Weight: 500 KGS
Mechanical Size: 2410*840*770MM
Packing Size: 2510*940*920MM
Function: Polishing the stick into smooth.
When you make toothpick, you shall polish the bamboo stick first and then feed into
toothpick sharpening machine.

Máquina pulidora de palillos de bambú
Aplicación: Pulido palillo de dientes, haciendo que la superficie lisa.
Potencia: 2,2 KW
Peso neto: 400 KGS
Peso bruto: 500kgs
Mecánico Tamaño: 2410 * 840 * 770mm
Tamaño del embalaje: 2510 * 940 * 920mm
Función: pulir el palo en liso.
Cuando haces palillo de dientes, deberá pulir el palo de bambú y luego alimentar
palillo de dientes afilado de la máquina.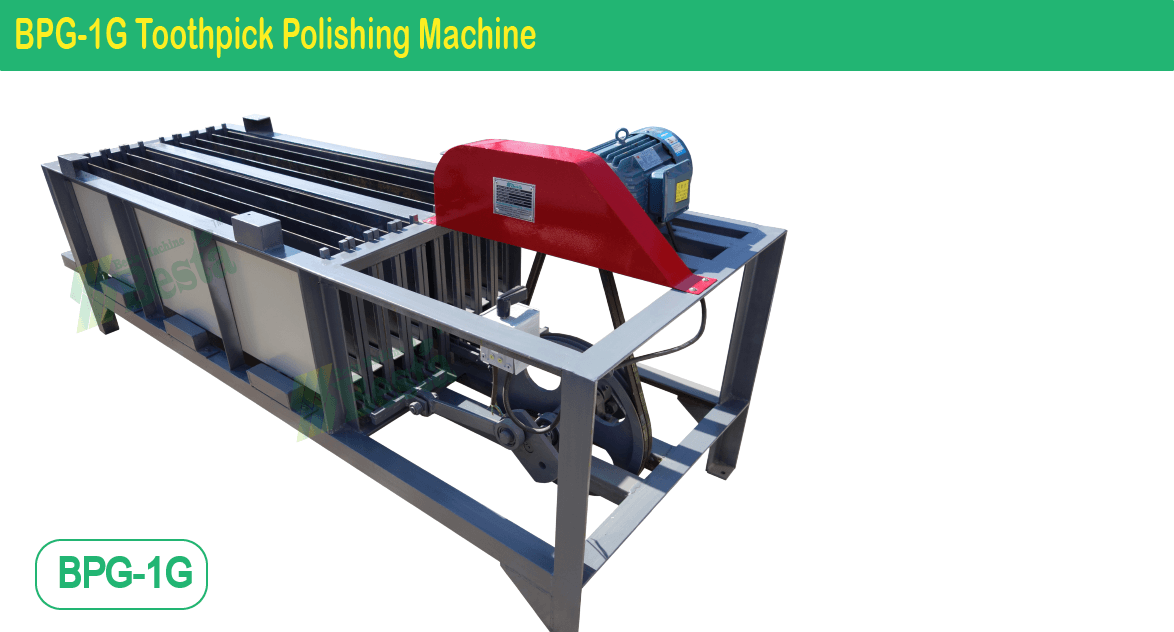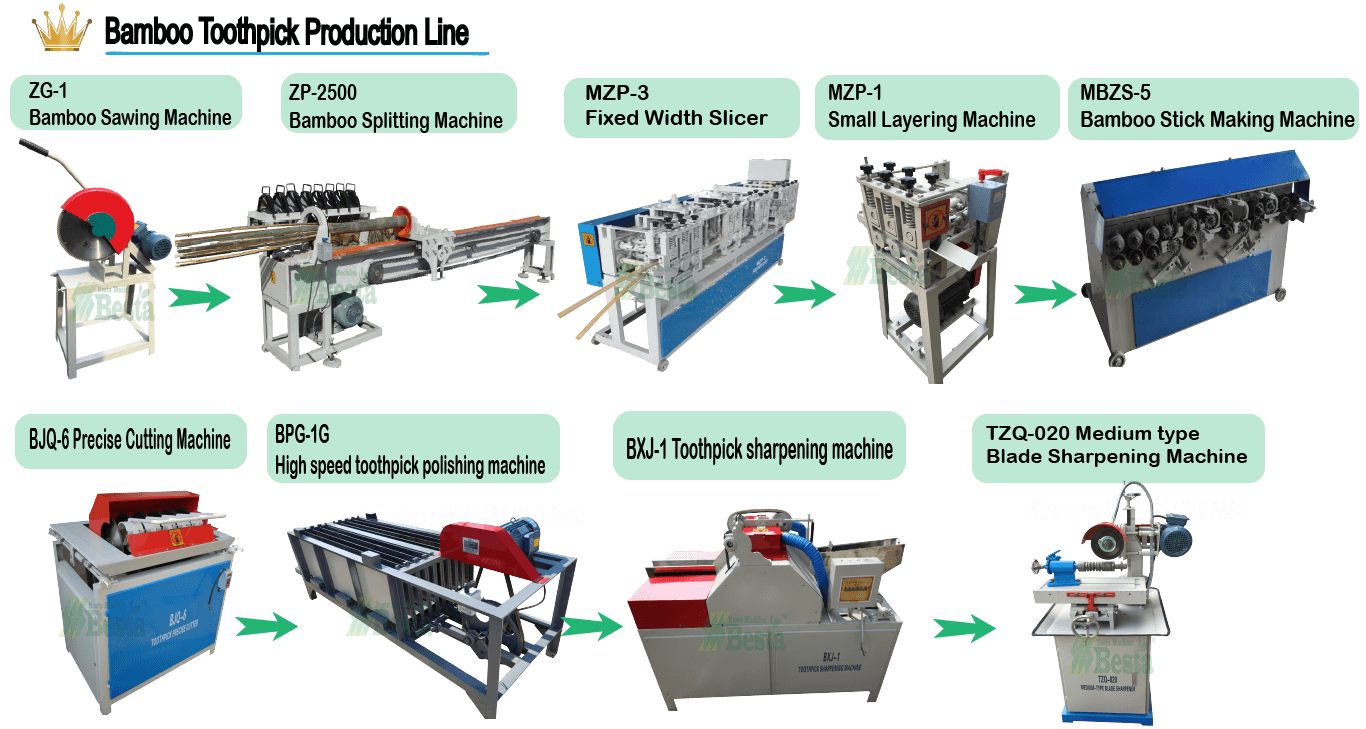 Machine Packing Photos
BESTA BAMBOO MACHINE CO., LIMITED. www.bestachina.com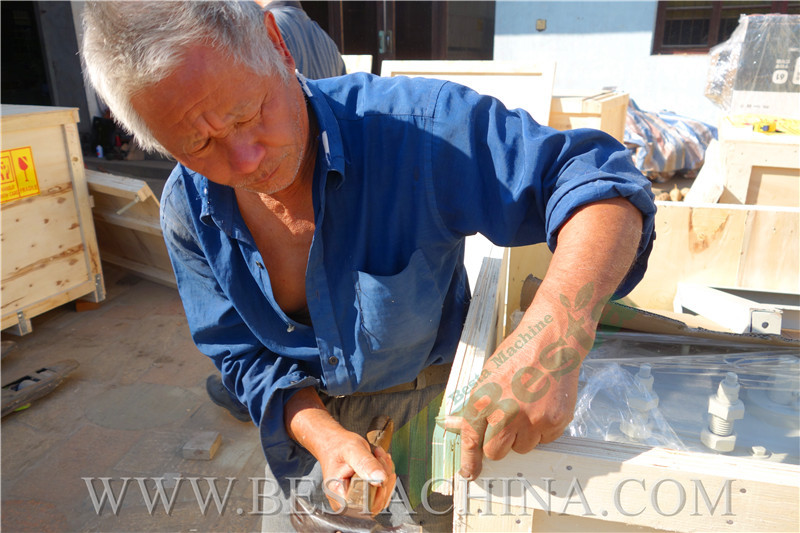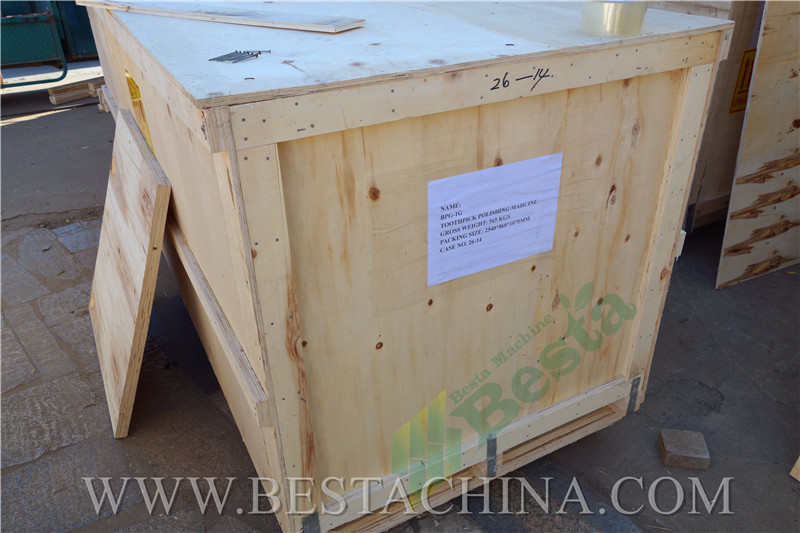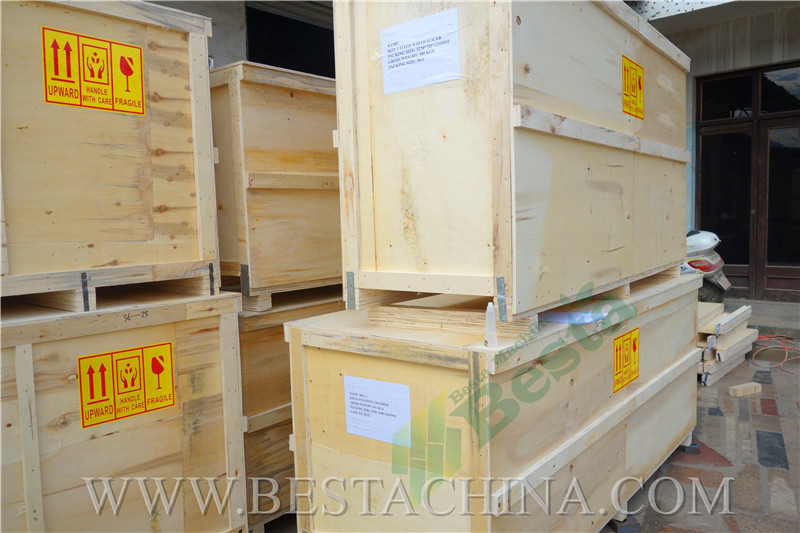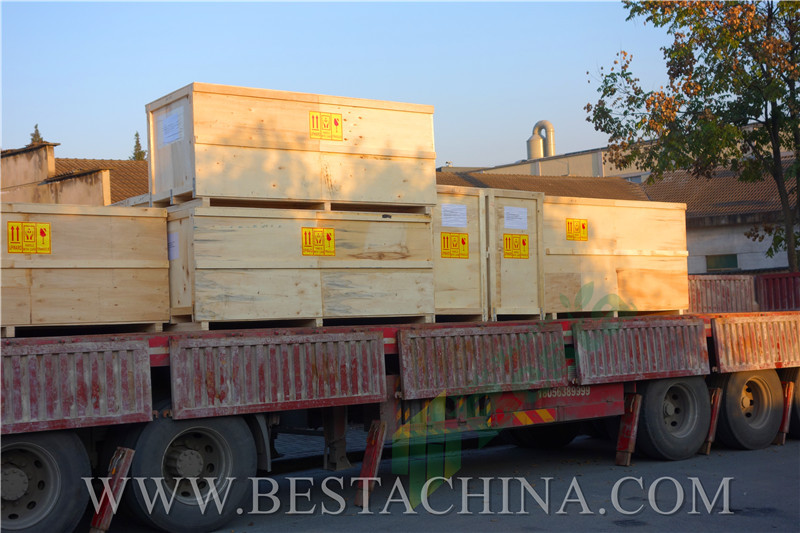 We have been engaged in this industry for more than 15 years, focusing on toothpick equipment.
The main countries are: Nigeria, Tanzania, Ghana, Indonesia, India, the Philippines, Colombia, Mexico and other countries.
Our machine has been improved in many aspects, and the function is better.
About the product detailed introduction, price, welcome to our mail.
Email: info@bestachina.com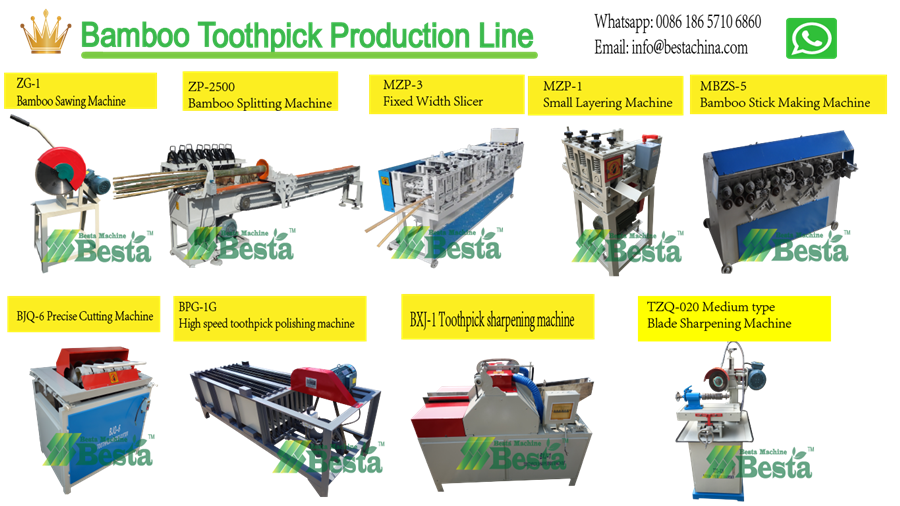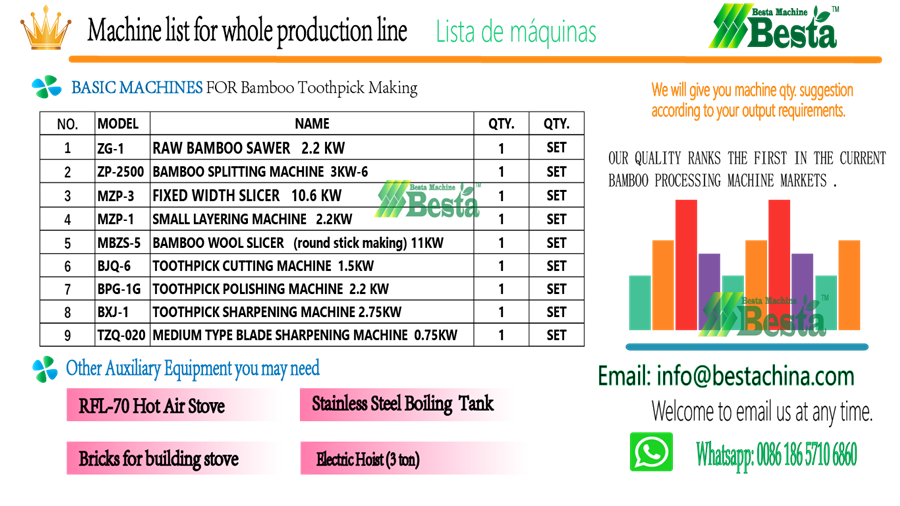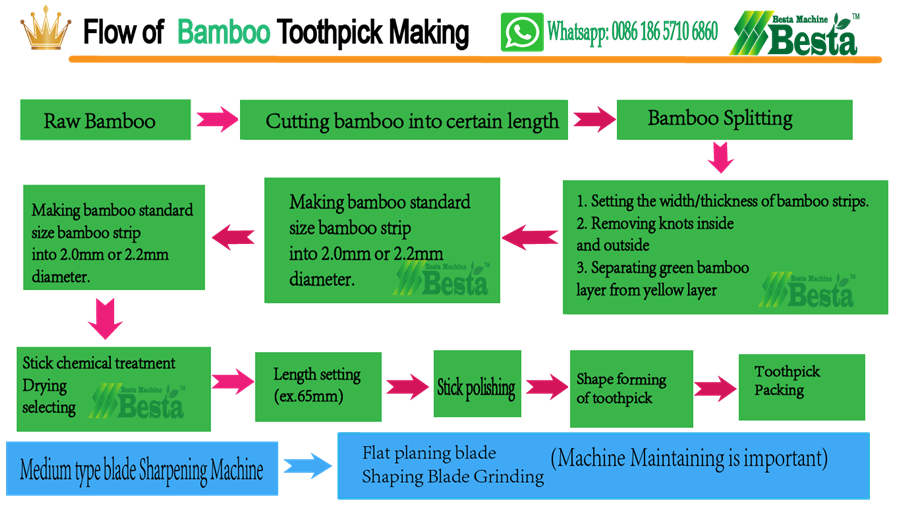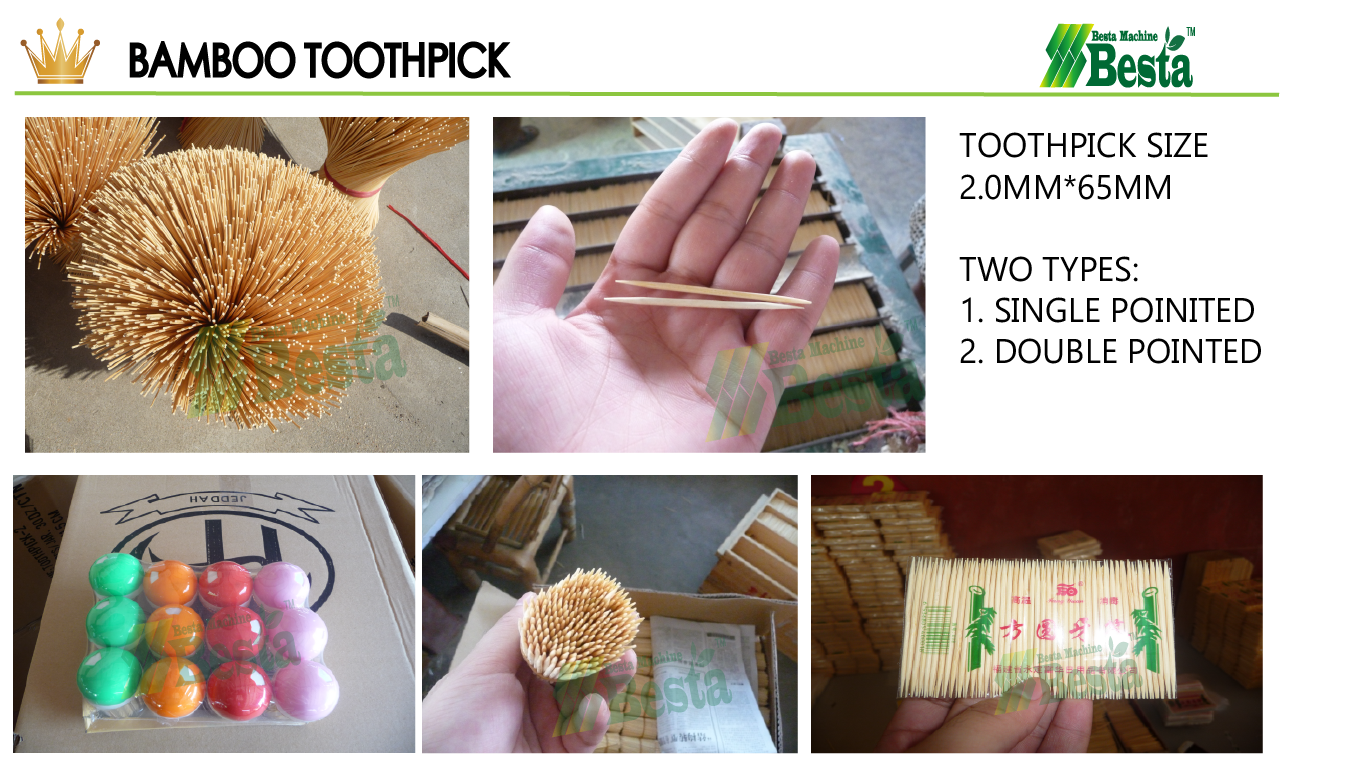 Complete line of bamboo toothpick making machine
VIDEO LINK:https://youtu.be/IS0BC3u5oD0
<iframe width="560" height="315" src="data:image/png;base64,R0lGODlhAQABAAD/ACwAAAAAAQABAAACADs=" data-src="https://www.youtube.com/embed/IS0BC3u5oD0" frameborder="0" allowfullscreen></iframe>

Our Customers
We receive a great many of customers from different countries each year, notably customers from India,
Indonesia, Nigeria, Tanzania, Ghana, the Philippines, Burma, Colombia, Mexico, Brazil, Iran, Uzbekistan,
Egypt and other countries.We have gained a lot of trust and received many orders.
Why our customers are preferring to cooperate with BESTA?
1. High Quality Machine & Advance Technology
We can ensure the machines you bought from us have the advance technology.
We keep innovation of our machine all the times. After more than 15 years of machine making and marketing,
we have customers in more than 30 countries. Our sales turnover is quickly increased. 80% of the abroad
markets are using our BESTA MACHINE BRAND. BESTA is world famous brand in bamboo and wood working
machines. It is bamboo machine expert.
HIGH QUALITY--It is our promise to every customer.
2. Professional Knowledge in Our Industry.
We know our machine well and crafts of how to make the product well.
In this industry, we are the most professional company. You will get
the direct way to sucess. We will make you everything clear before buying.
We will do what we promised. It is our principle.
3. Excellent Services
Before you buying our machines, we will send you detailed catalog and pricelist.
Making you understand how to make the product very well. We will send you
all information necessary for your understanding.
After you buying our machines, when the machines are ready, we will send you
machine and packing photos, videos, shipment details and also documents which
are needed for your customs clearance. We are professional in handling exporting
of our machines.
4. The aim of helping every customer suceed in product making.
We will pay much attention to machine detail and also give you good suggestions.
5. Continous support for future running.
In future, as we are factory. if you need any spare parts for the machines, welcome
to contact us.
6. Quick reply within 12 hours.
Welcome to send email to us for get detailed reply. Email : info@bestachina.com
or angelzhou1224@gmail.com
Thank you for choosing BESTA.
We appreciate your trust and thank you for your friendship.
We are good partners and friends forever.
For the video link for checking, welcome to visit
https://www.youtube.com/user/toothpickmachine/videos