Wooden Toothpick Polishing Machine (WPG-1G)
Type: High Speed Type 
Name: Toothpick Polishing Machine 
Application: Toothpick Polishing, making the surface smooth.
Power: 2.2 KW (Three phase) 380V,50HZ
Net Weight: 400 KGS
Gross Weight: 500 KGS
Mechanical Size: 2410*840*770MM
Packing Size: 2510*940*920MM
Function: Polishing the stick into smooth.
When you make toothpick, you shall polish the bamboo stick first and then feed into
toothpick sharpening machine.

Nombre: Palillo de dientes de la máquina pulidora
Aplicación: Pulido palillo de dientes, haciendo que la superficie lisa.
Potencia: 2,2 KW
Peso neto: 400 KGS
Peso bruto: 500kgs
Mecánico Tamaño: 2410 * 840 * 770mm
Tamaño del embalaje: 2510 * 940 * 920mm
Función: pulir el palo en liso.
Cuando haces palillo de dientes, deberá pulir el palo de bambú y luego alimentar
palillo de dientes afilado de la máquina.

Name of Production Line: Wooden Toothpick Machines
(CHINA BEST WOODEN TOOTHPICK MACHINE SUPPLIER)
It is consisted by the following machines,

OUTPUT:for making double pointed toothpick, about 960,000 PCS/8 hours.
For each machine detailed technical data and pricelist, welcome to email us.
PACKING:PLYWOOD CASE
PAYMENT:T/T IN ADVANCE
DELIVERY TIME: WITHIN 20 TO 25 DAYS.
Our machines are widely exported to many countries, India, Indonesia, Thailand,Philippines,
Nigeria, Tanzania,Ethiopia, Colombia, Brazil, Russia, Iran, andother countries.
Welcome to email us. Thank you.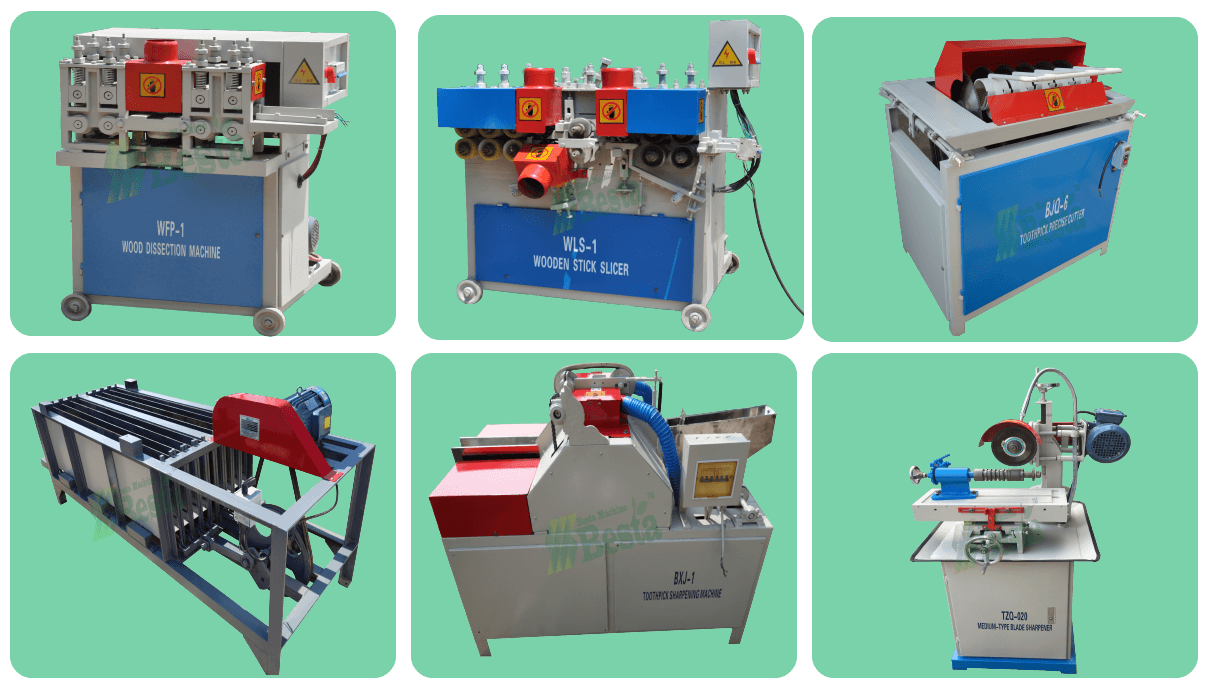 Our Machine Packing 
We have always put the quality of the machine and customer satisfaction in an important position.
Every time when we make the delivery of goods, we will check the goods according to the lists 
of the machines and accessories, make records, take photos, and send customers by email.
The shipping mark of our machine will be posted as required.
BESTA  MACHINE has been pursuing the best quality of bamboo machinery, and the quality will always be the first. 
We also constantly update our products, improve our equipment, and provide better services.
Choose us, choose best quality bamboo machine in current markets. 
Email: info@bestachina.com Whatsapp: 0086 186 5710 6860 (ANGEL ZHOU)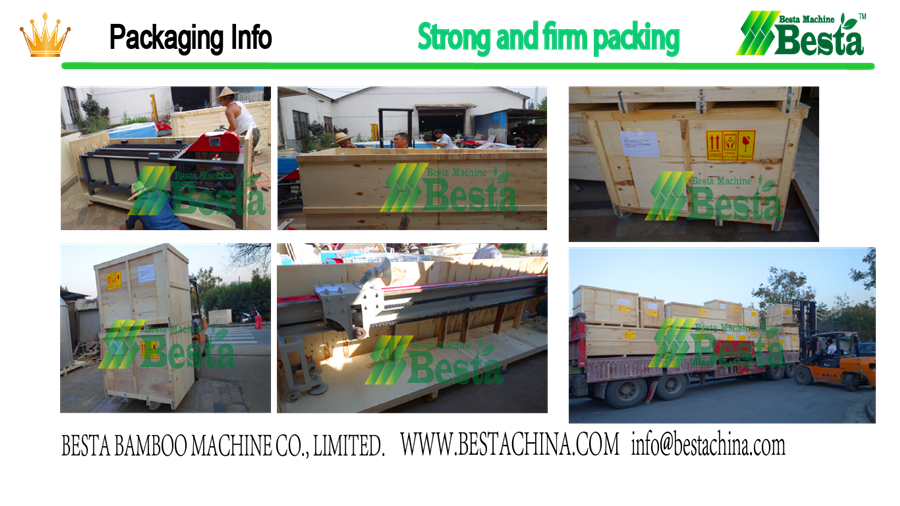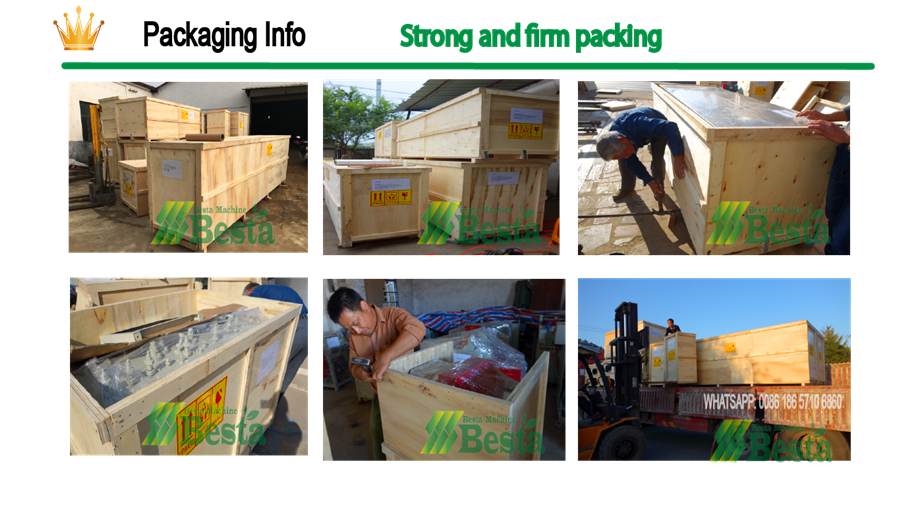 ​Welcome to email us at any time.
BESTA BAMBOO MACHINE CO., LIMITED.
ANGEL ZHOU 0086 186 5710 6860 (Whatsapp)
EMAIL:  info@bestachina.com 
EMAIL:  angelzhou1224@gmail.com 
www.bestachina.com  info@bestachina.com 
​Thank you for choose BESTA MACHINE. 
We are professional in this industry and knowing well about machines,
technology and also have great strength in services. 
We can ensure the machine you buy from us is the latest technology 
and with competitive price. 
Welcome to email us . Welcome to visit us. 
CHOOSE BESTA, CHOOSE SUCCESS.