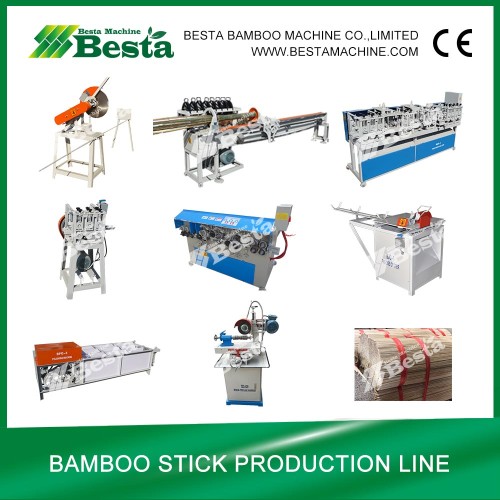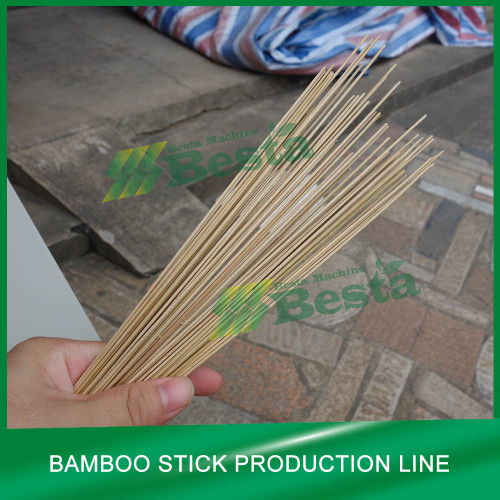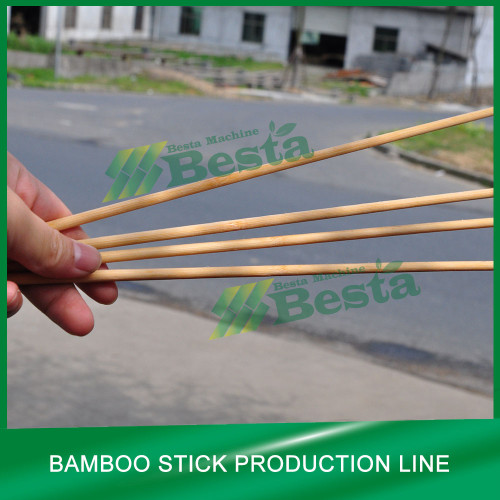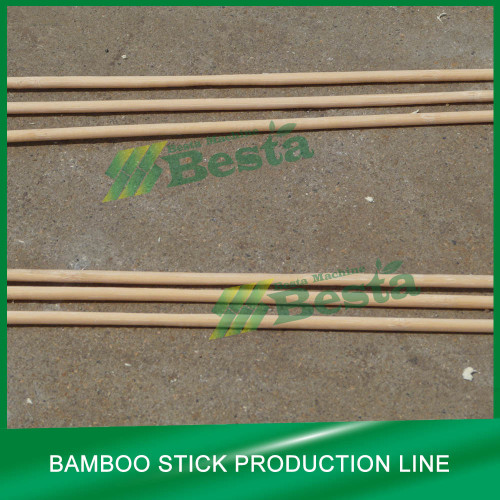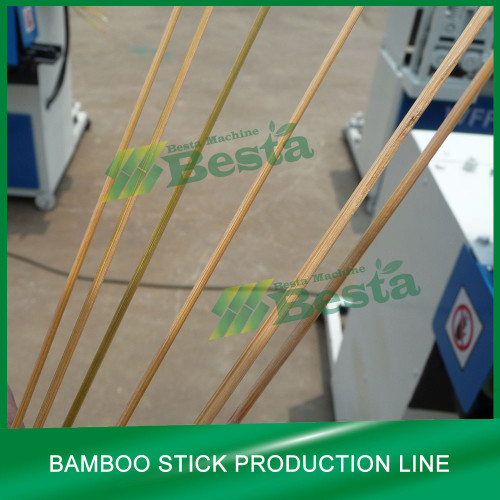 Bamboo Stick Making Machine for Incense Making
Description

Brand: BESTA

1.RAW BAMBOO SAWING MACHINE (Cutting bamboo into certain length)
2. BAMBOO SPLITTING MACHINE (Splitting bamboo into strips)
3. FIXED WIDTH SLICER (Width/thickness setting,separate green layer from yellow layer strip)
4. SMALL LAYERING MACHINE (Layering thick bamboo strip into 2 pcs)
5. BAMBOO STICK MAKING MACHINE (BAMBOO WOOL SLICER)
6. PRECISE CUTTING MACHINE(Length setting)
7. STICK POLISHING MACHINE (Making surface smooth)
8. MEDIUM TYPE BLADE SHARPENING MACHINE (Blade maintaining)
Optional Machine

(1) Hot air stove (For heat supplier)
(2) Stainless Steel Boiling Tank (For bamboo stick boiling)

When you write email to us,pis kindly let us know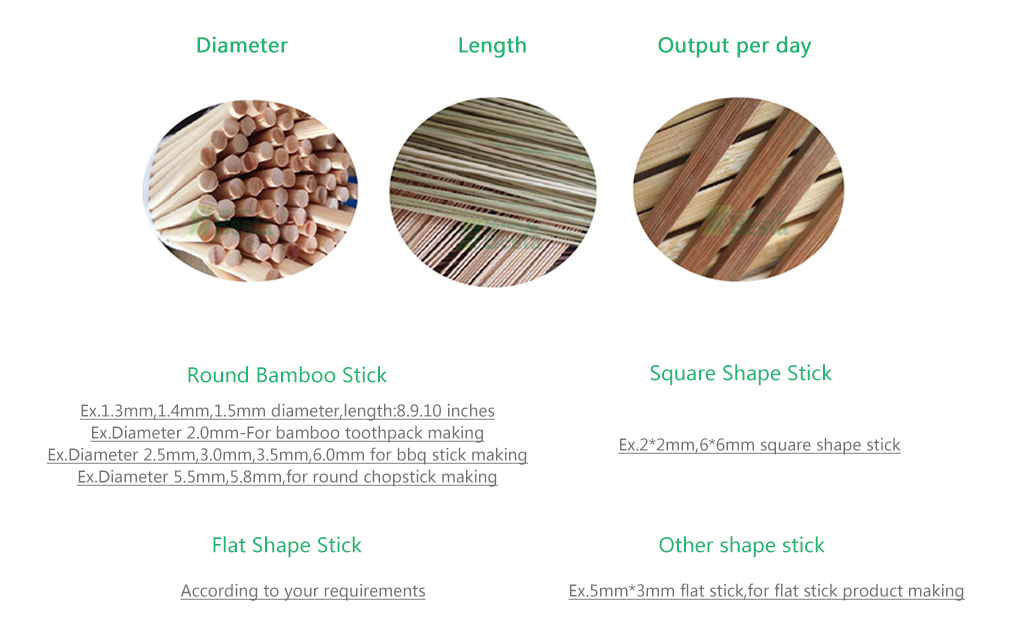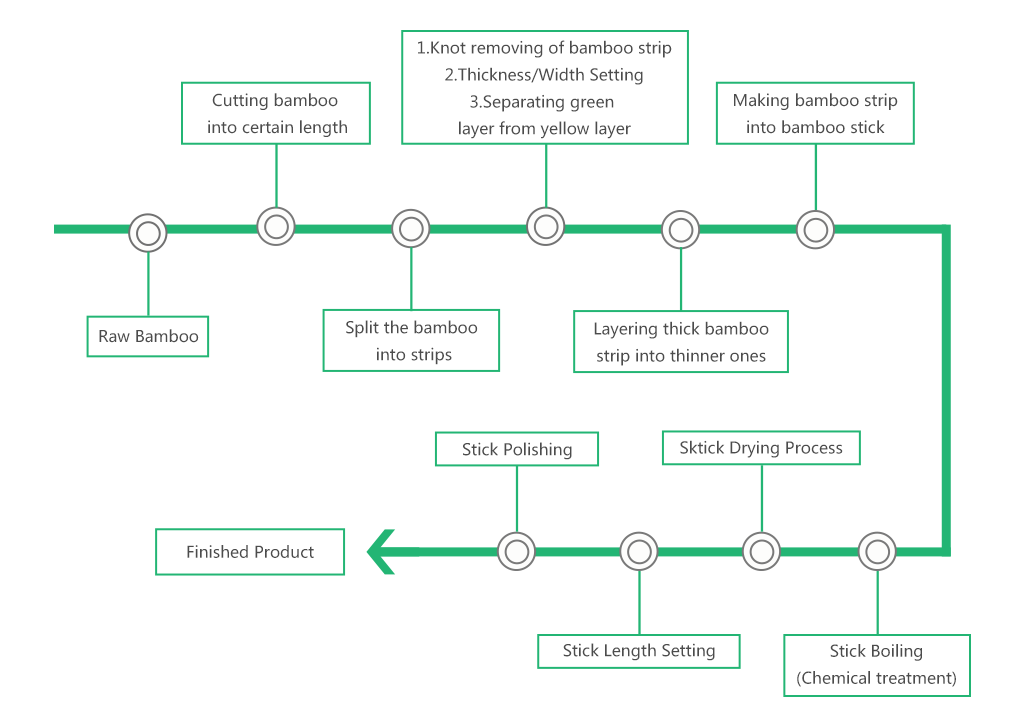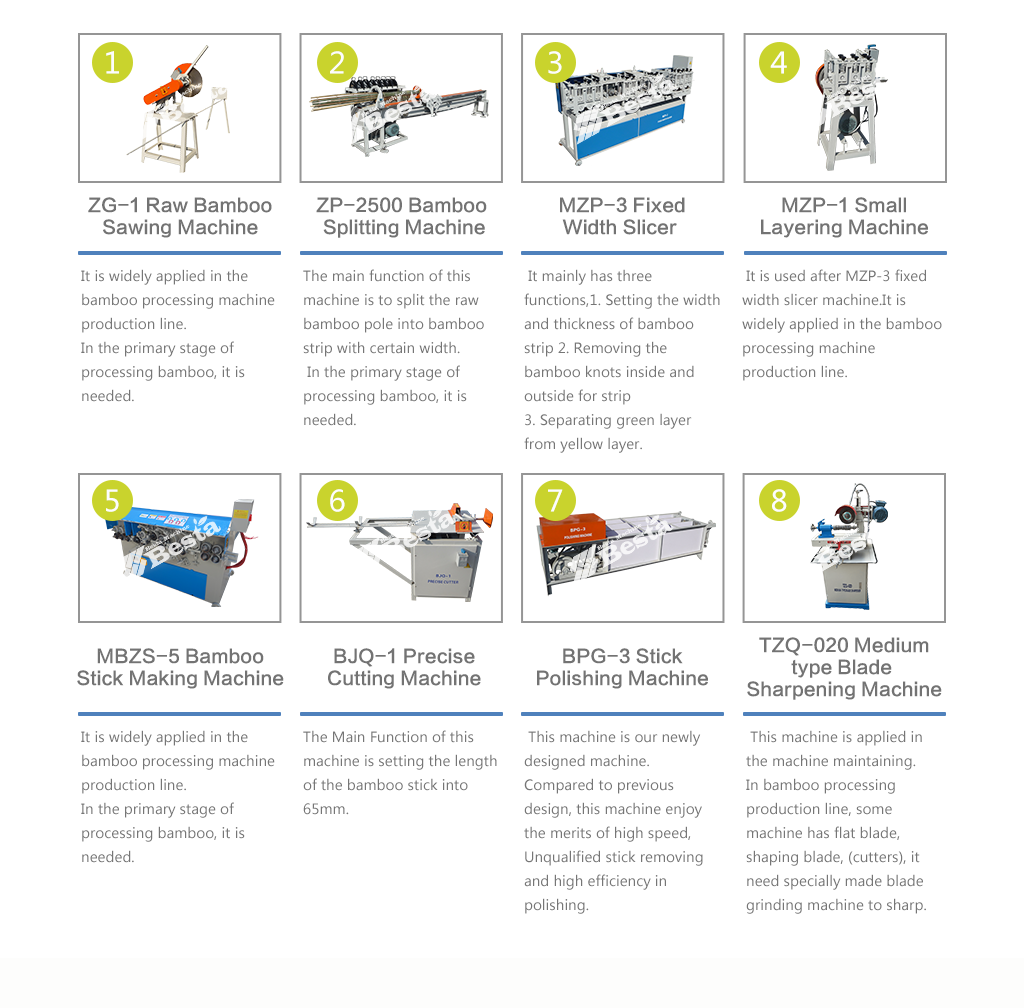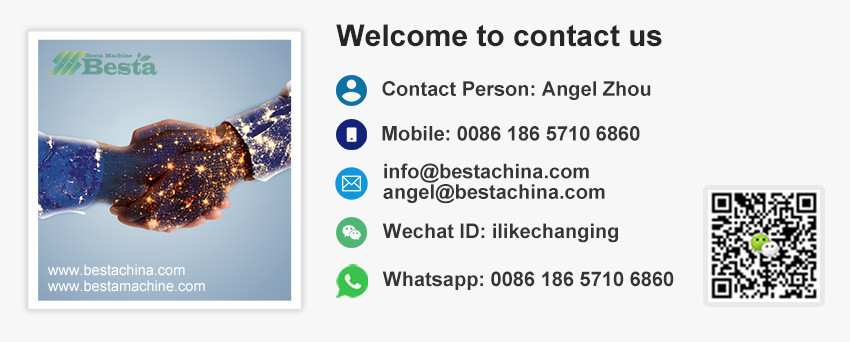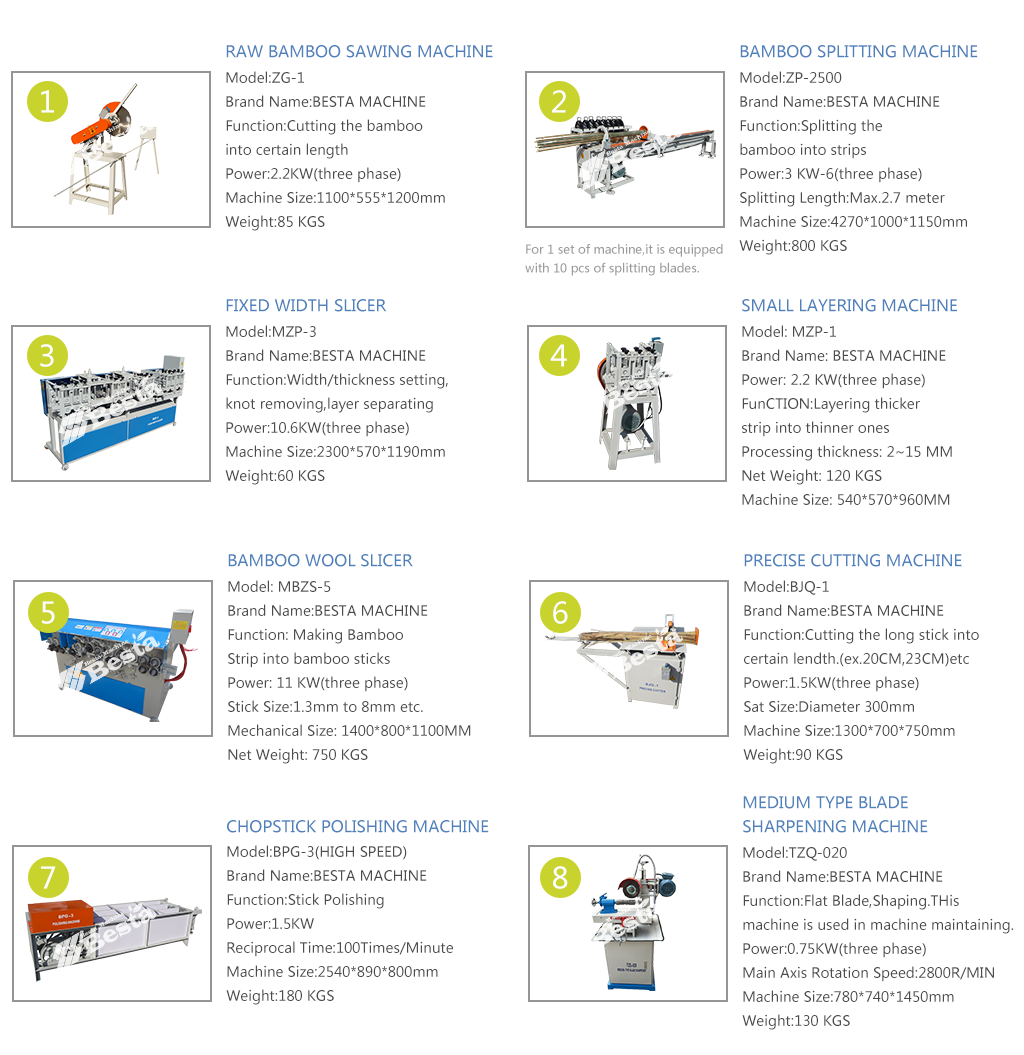 Concerned Questions Regarding the Bamboo Stick Making Production Line

1.Q:How to get a detailed catalog and quotation from your company?

Welcome to contact us by the following contact,
Email:info@besachina.com angelzhou1224@gmail.com angelzhou1224@foxmail.com
Mobile:0086 186 5710 6860 (Whatsapp/Wechat)
Contact Person:ANGEL ZHOU
Working Hour:8:00 a.m to 18:00 p.m (China Time)
2.Q:How to import machine from BESTA MACHINE company?

After you confirmed all the machines details,we will make proforma invoice for you.

In the invoice,we will list all the machine details,name,qty,price and also payment terms,delivery time,packing info and other information.We will enclose our bank account information on it.
We have our own import & export company,which owns by us.Name is HANGZHOU HENGYING IMPORT & EXPORT CO.,LTD(Located in Hangzhou city,Zhejiang Province,China)
3.Q:Wich countries your company has exported these machine to?

We have exported our bamboo stick making machines to India a lot.For India customer,it is mainly for producing 1.3mm diameter and length 8,9,10 inches stick.It is for making incense stick use.(agarbatti stick making industey).For other country customers,it is for making other size and shape of stick according to their finished product.
For bamboo stick making machine,our main market is INDIA,INDONESIA,THAILAND,COLOMBIA,NIGERIA,TANZANIA,THAILAND,PHILPPINES,NEPAL,BANGLADESH,AND OTHER COUNRIES.