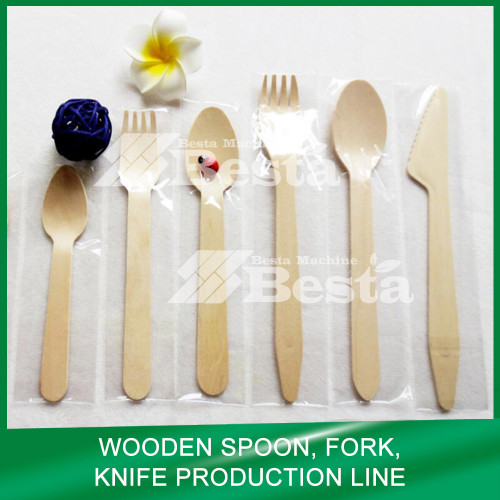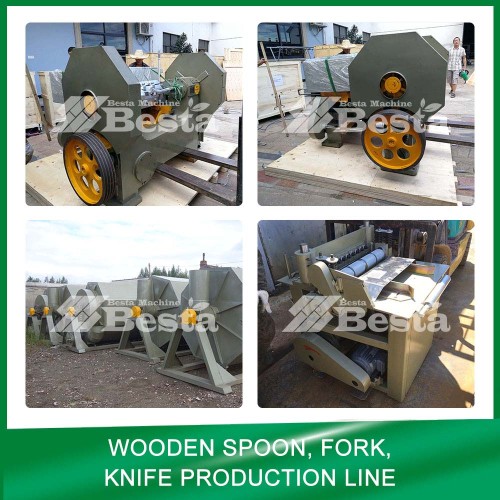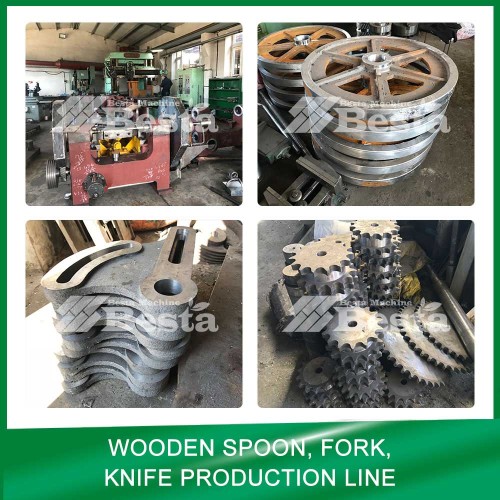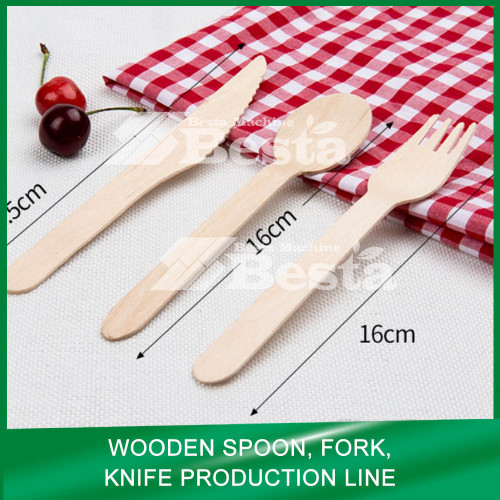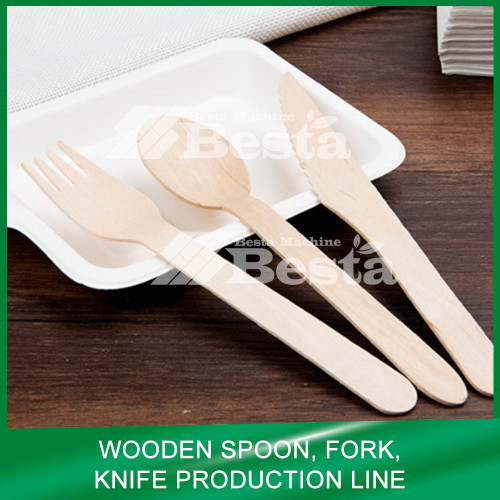 Wooden Spoon, fork, knife making machine
Item specifics
wooden spoon making machine

wooden fork making machine
Description
WOODEN SPOON MAKINGMACHINE
WOODEN FORK MAKING MACHINE
WOODEN KNIVES MAKINGMACHINE
WOODEN PLATE MAKING MACHINE
For this line, it is consisted by the following machines,
(1) L520B Wood Rotary Cutting Machine
(2) CCM-003C Carved Cutting Machine
(3) PG-6-3L Stick Polishing Machine
(4) BSM-010 Blade Grinding Machine (Magnetism type)
(5) CBJ-1 Wooden Veneer Cutting Machine
(6) KCJ-1 Wooden Fork Teeth Shape Forming Machine
(7) RYJ-1/RYJ-1S Wooden Spoon Hot Pressing Machine
(8) RYJ-2 Wooden Plate Hot Pressing Machine
(9) LY-5 Wooden Spoon Branding Machine (Logo Printing)
BESTA BAMBOO MACHINE CO., LIMITED.
WWW.BESTACHINA.COM
EMAIL: info@bestachina.com, angelzhou1224@gmail.com
MOB: 0086 186 5710 6860 (Whatsapp)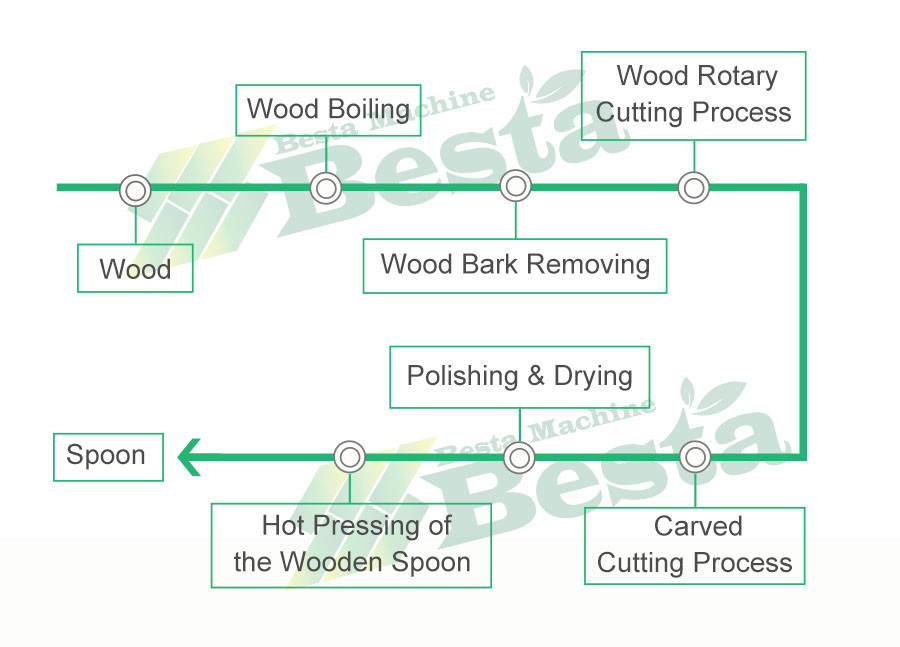 ​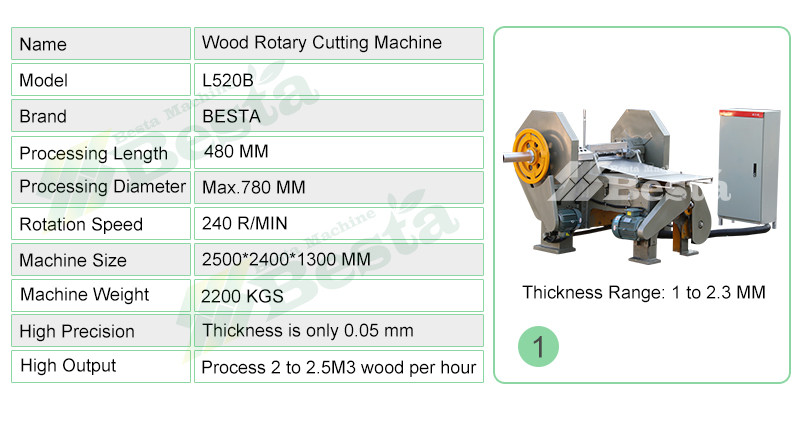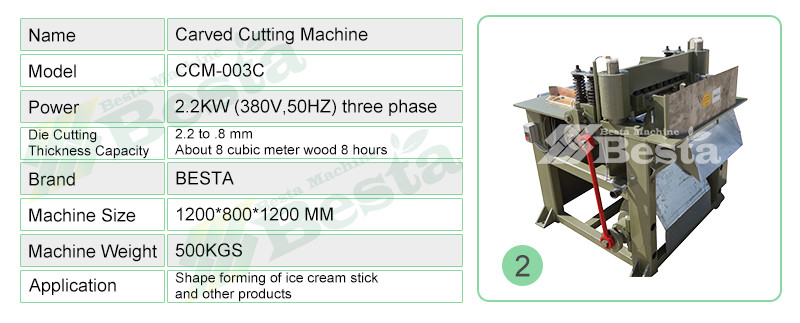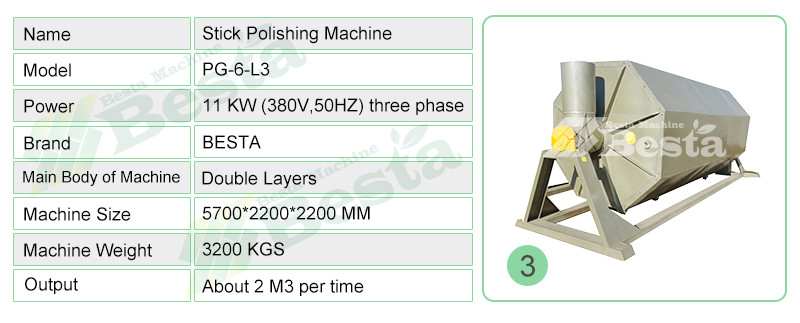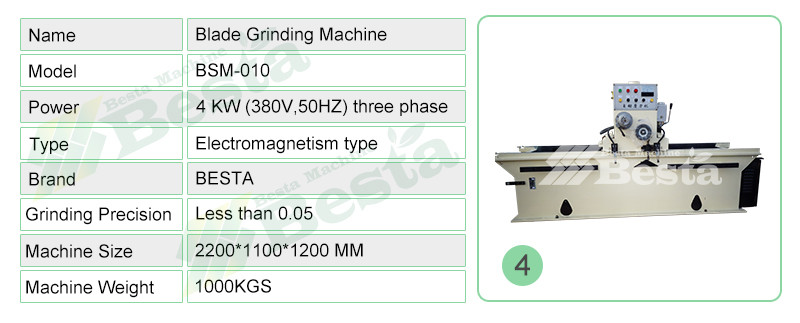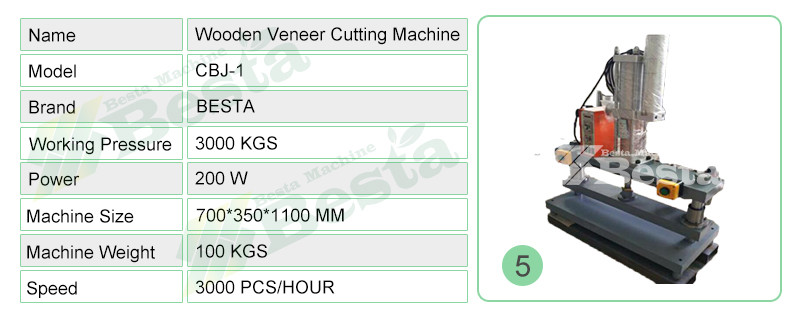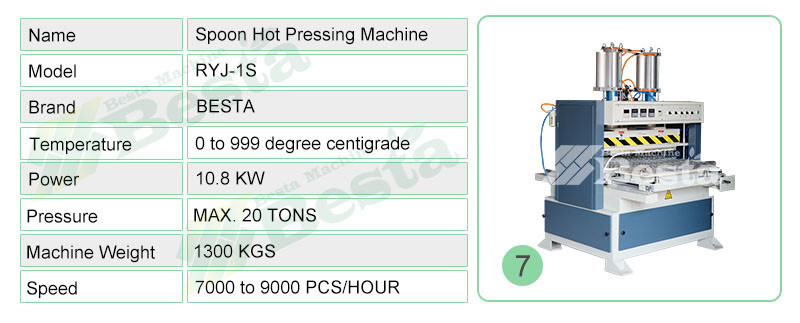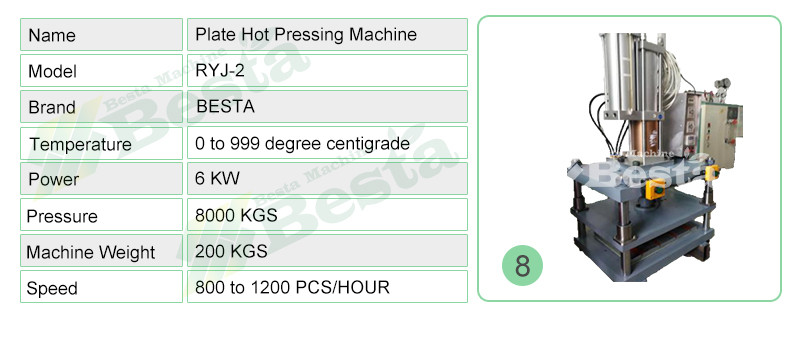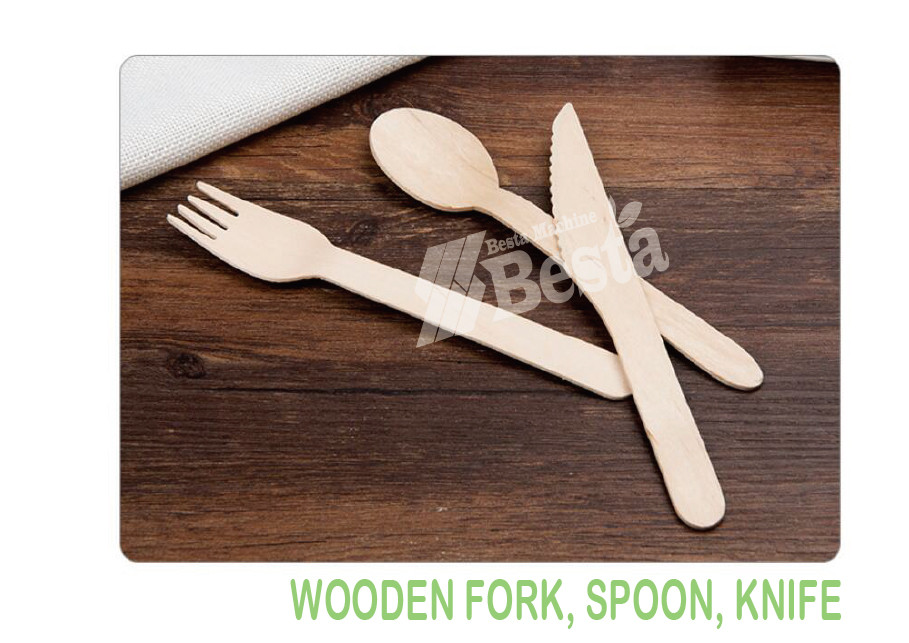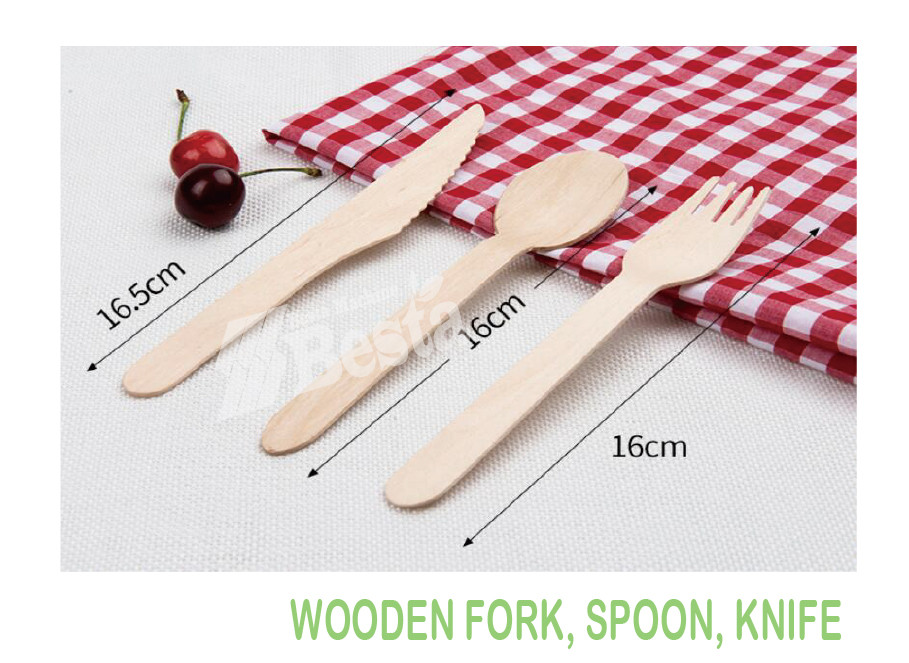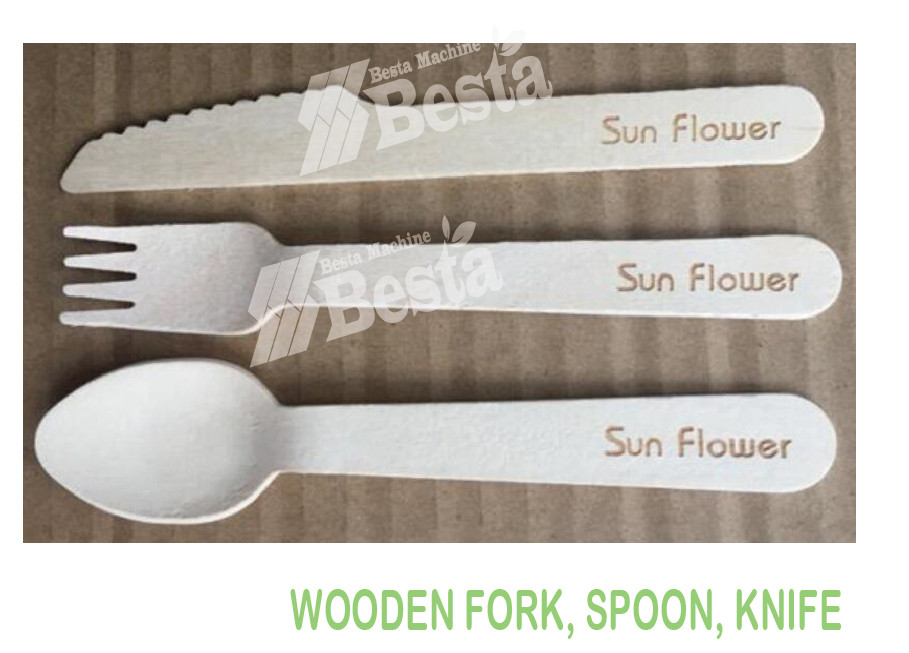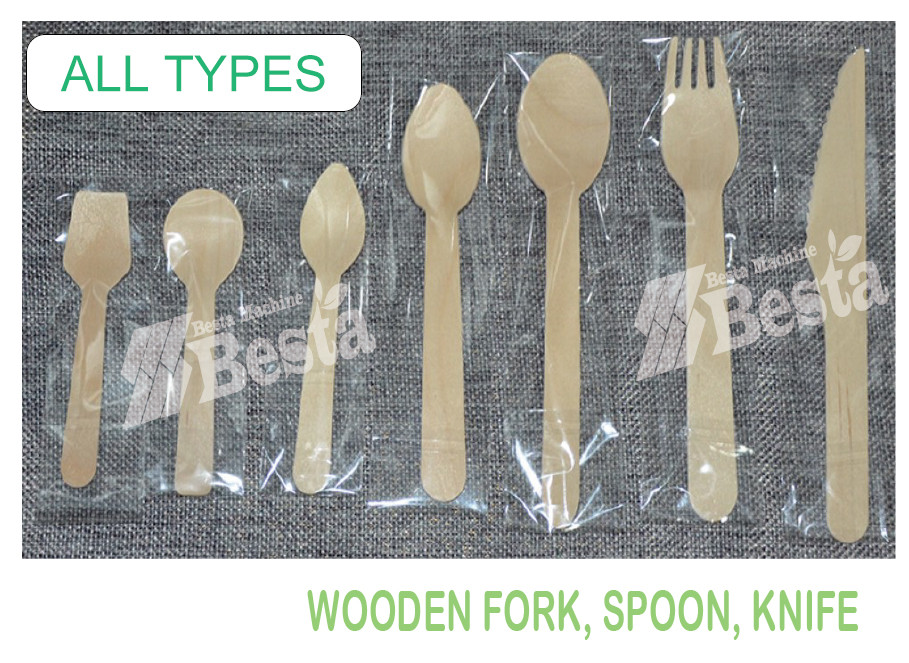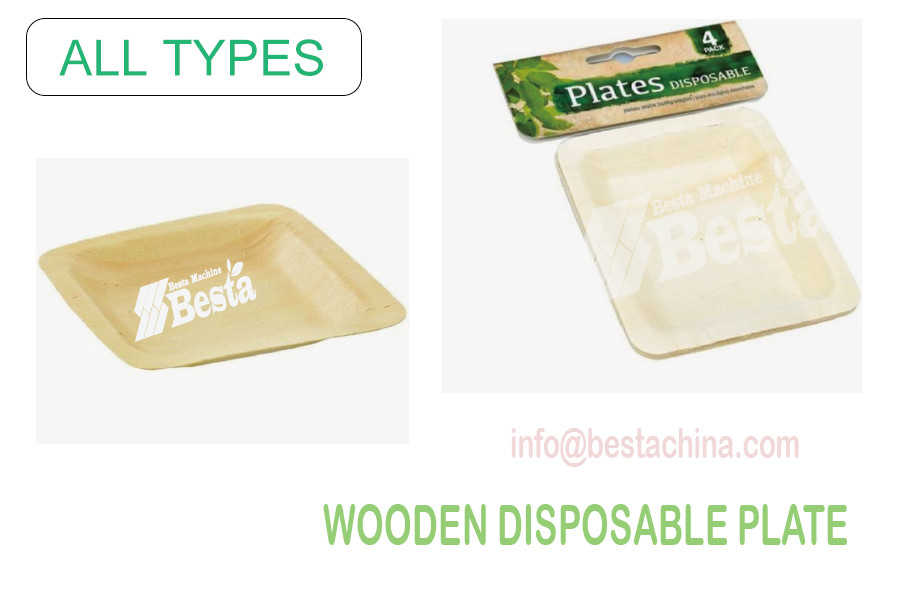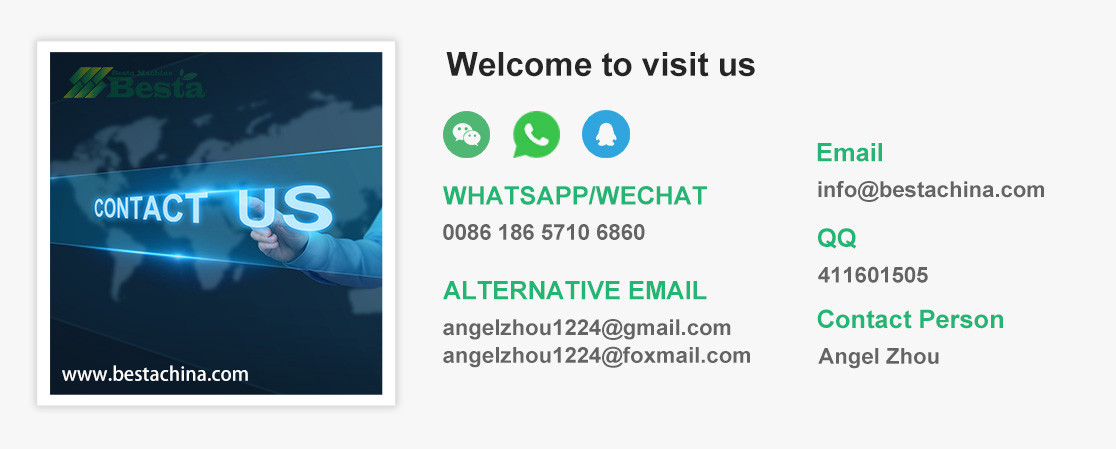 The rest of the production line:

Wooden Ice-cream Stick Making Machine
Wooden Spoon, Fork, Knife Making Machine
Wooden Tongue Depressor Stick Making Machine
Wooden Toothpick Making Machine
Wooden BBQ Stick Making Machine
Wooden Chopstick Making Machine
We will provide the machine photos, accessories and packaging pictures for our customers, etc.
to the customer before shipment.

OUR WOODEN SPOON, FORK, KNIFE MAKING MACHINE ARE MAINLY EXPORTED TO THE
FOLLOWING COUNTRIES:
FOR INDIA, We have set up 3 projects of wooden spoon,fork,knife line.
FOR INDONESIA, We have exported more than 5 lines of making wooden ice cream stick.
FOR VIETNAM, WE have set up about 5 production lines. FOR IRAN, UKAINE, RUSSIA, we have also set up many lines.
We have also set up a production line, first production line in EGYPT for wooden tongue depressor
stick making.
We have exported wooden ice cream stick line, wooden spoon making line to RUSSIA, UKRAINE,
IRAN,TURKEY, ALGERIA, ARGENTINA, COLOMBIA, HONDURAS, INDIA, INDONESIA, VIETNAM,
and many other countries.
For some countries like Romania, Lithuania,Algeria, it also has many wood resources.In future, more and more customer will set up wooden ice cream stick and wooden spoon
line.
WOODEN SPOON HOT PRESSING MACHINE VIDEO
https://youtu.be/cDfxtqjT83w

<iframe width="560" height="315" src="data:image/png;base64,R0lGODlhAQABAAD/ACwAAAAAAQABAAACADs=" data-src="https://www.youtube.com/embed/cDfxtqjT83w" frameborder="0" allow="autoplay; encrypted-media" allowfullscreen></iframe>
Wooden Spoon, Fork, Knife Logo Branding Machine Video
<iframe width="560" height="315" src="data:image/png;base64,R0lGODlhAQABAAD/ACwAAAAAAQABAAACADs=" data-src="https://www.youtube.com/embed/wa3EscxeUEs" frameborder="0" allow="autoplay; encrypted-media" allowfullscreen></iframe>

https://youtu.be/wa3EscxeUEs