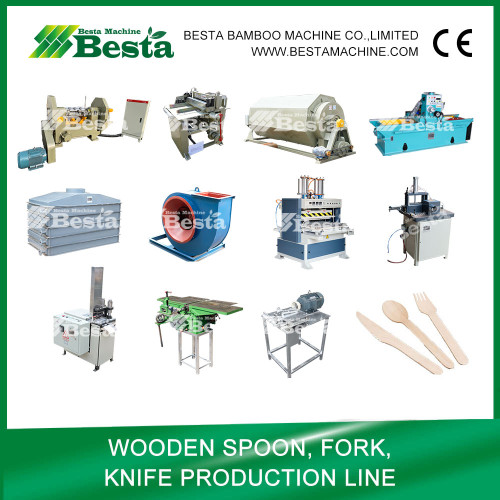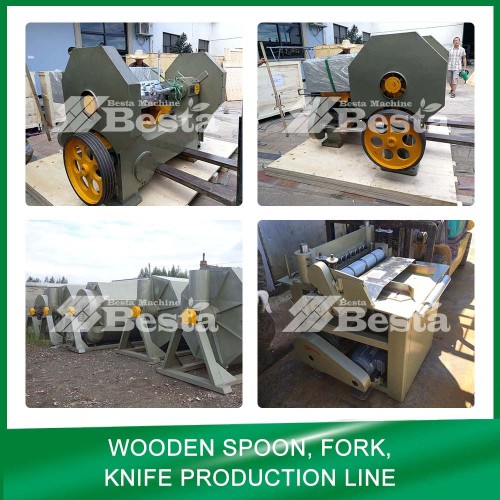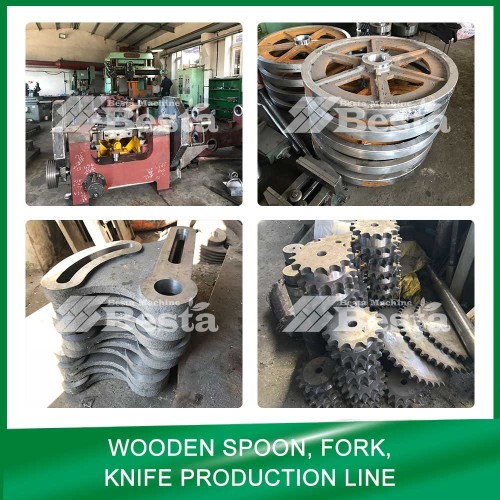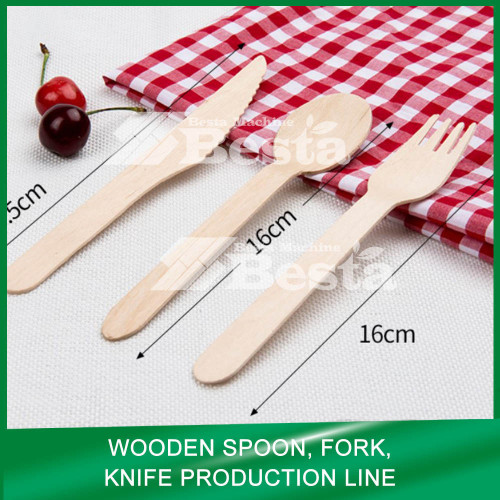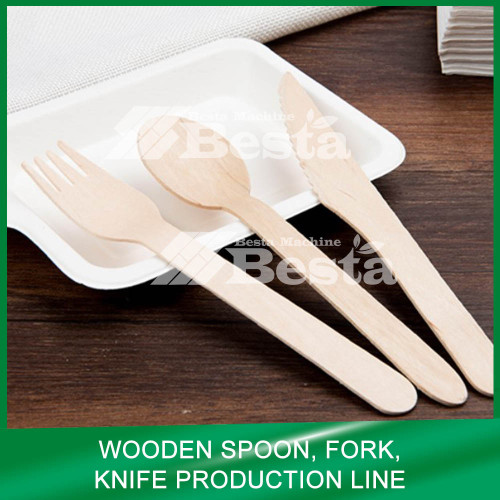 Wooden Spoon, fork, knife making machine
Item specifics
wooden spoon making machine

wooden fork making machine
Description
Video of Wooden Spoon Making Production Line, Wood Cutlery Making Machine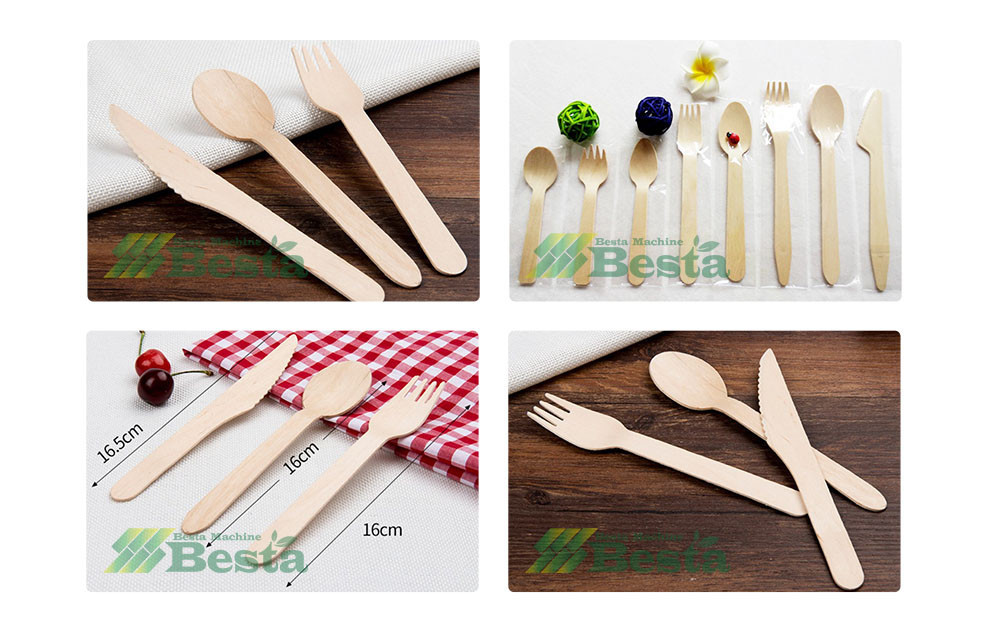 WOODEN SPOON MAKING MACHINE

WOODEN FORK MAKING MACHINE
WOODEN KNIVES MAKINGMACHINE
WOODEN PLATE MAKING MACHINE
For this line, it is consisted by the following machines,
(1) JD-01/JD-02 Cutting the wood into certain length

(2) L520B Wood Rotary Cutting Machine
(3) CCM-003S Carved Cutting Machine (NEW)
(4) PG-6-L3 Stick Polishing Machine
(5) BSM-010 Blade Grinding Machine (Magnetism type)
(6) CBJ-1 Wooden Veneer Cutting Machine
(7) KCJ-1 Wooden Fork Teeth Shape Forming Machine
(8) RYJ-1S Wooden Spoon Hot Pressing Machine
(9) RYJ-2 Wooden Plate Hot Pressing Machine
(10) LY-5 Wooden Spoon Branding Machine (Logo Printing)
BESTA BAMBOO MACHINE CO., LIMITED.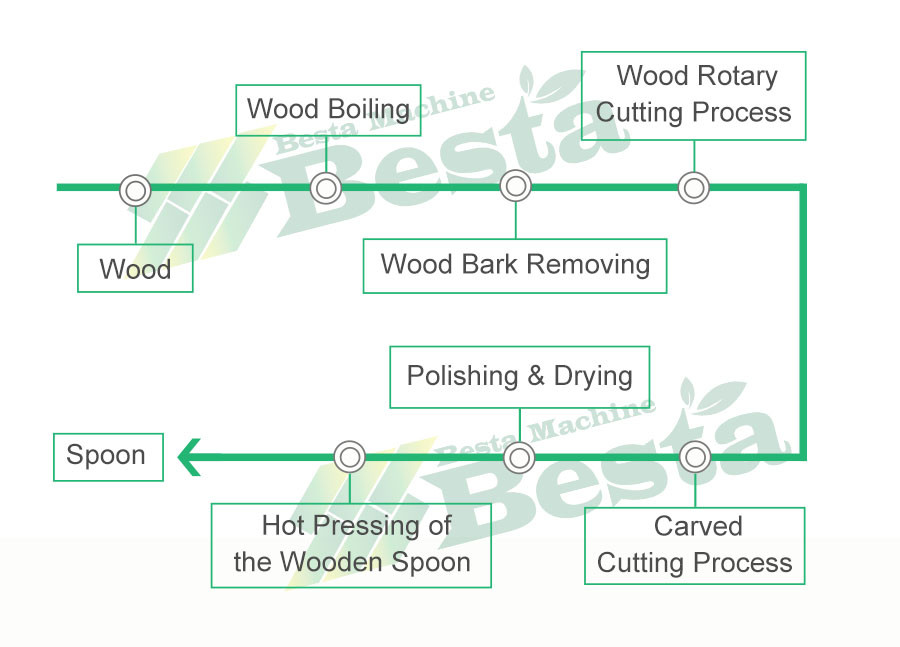 Wooden Spoon, Fork, Knife Making Machine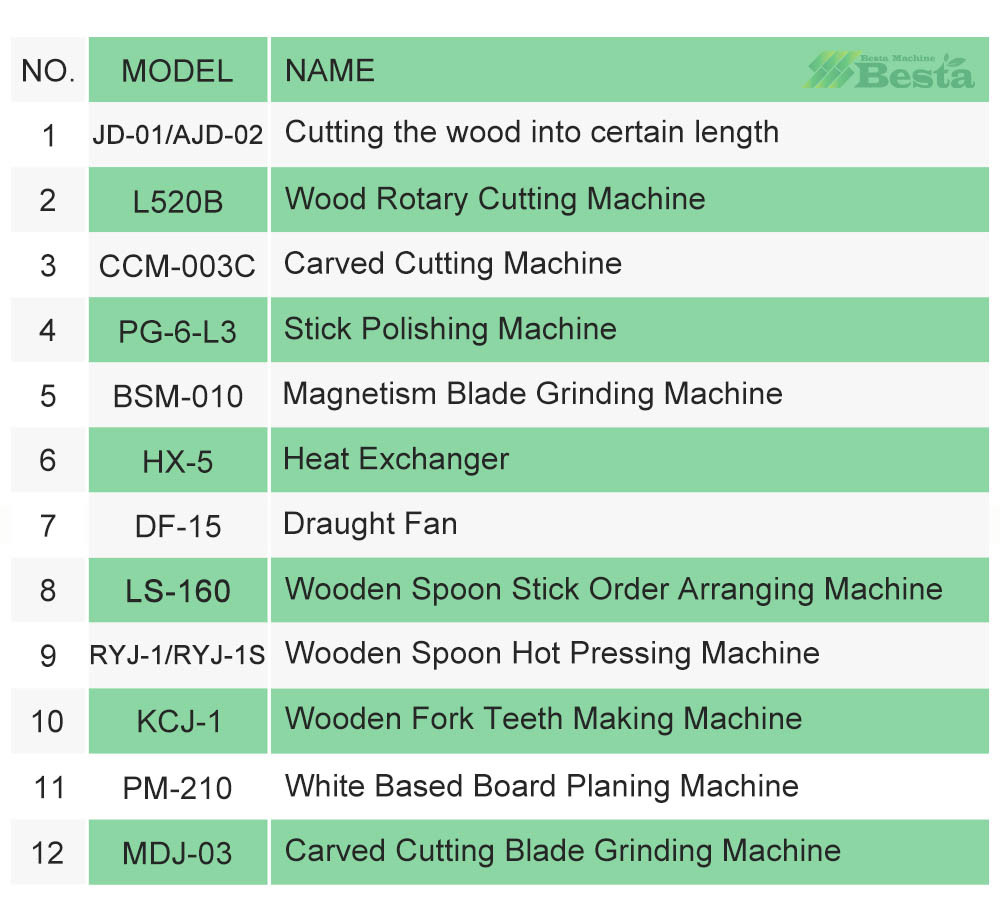 Disposable Wooden Plate Making Machine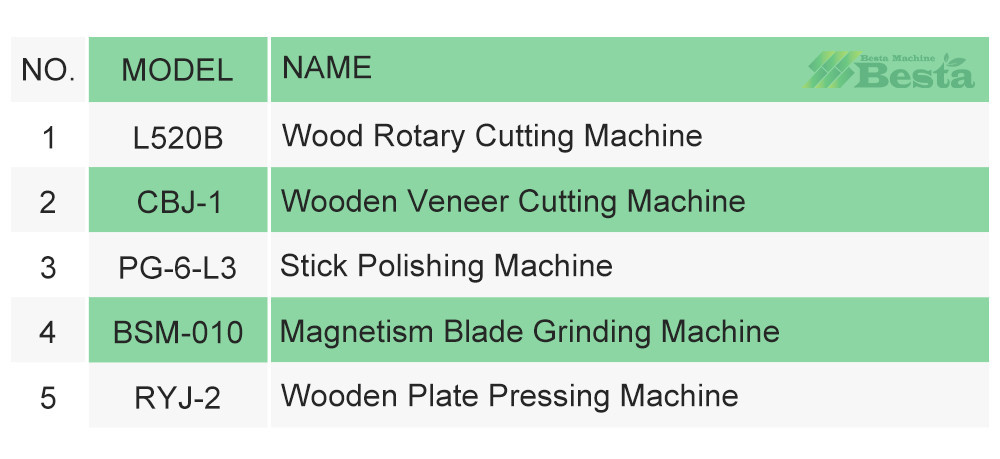 Other Machine You shall Prepare Loally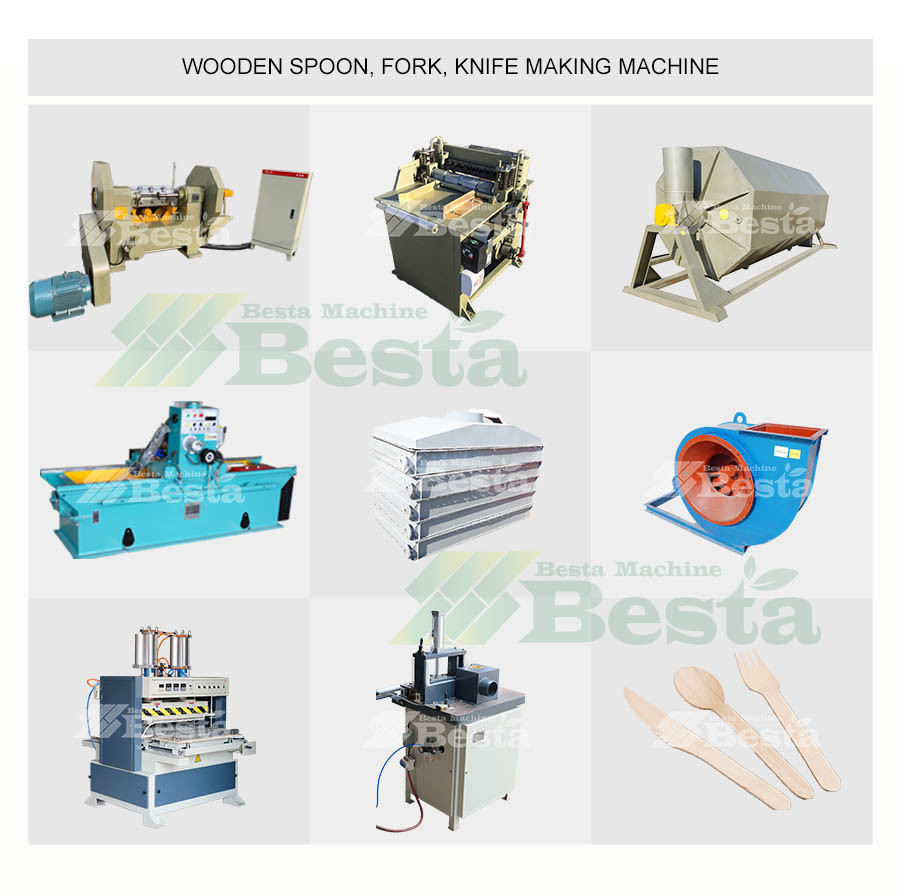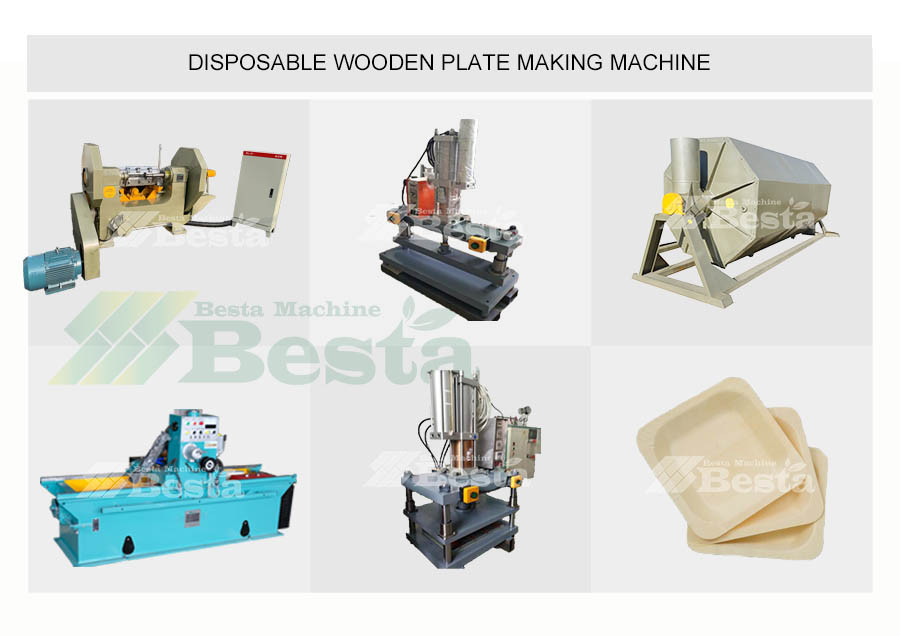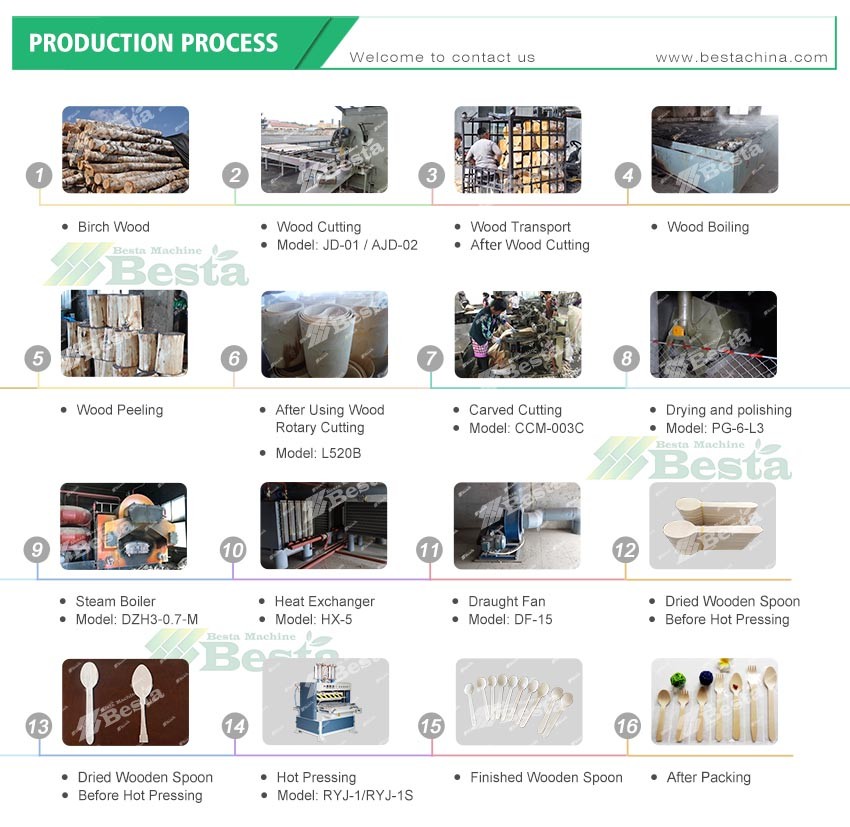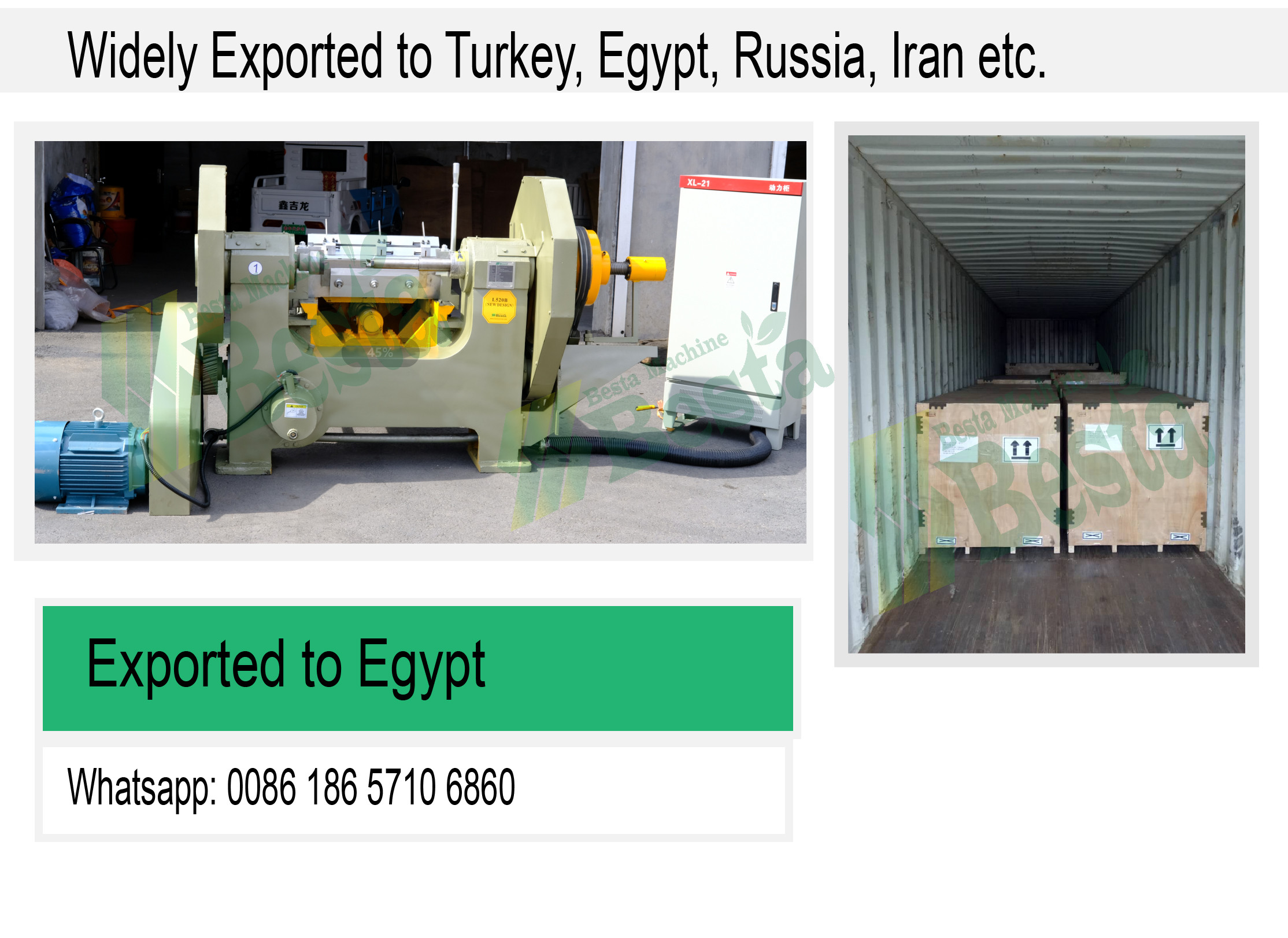 Complete Line Introduction of Wooden Spoon, fork, knife Making Machine
Wooden Spoon Hot Pressing Machine Video
JD-02 AUTOMATIC WOOD CUTTING MACHINE (HIGH EFFICIENCY)
L520B Wood Rotary Cutting Machine Video -WOODEN VENEER MAKING
CCM-003C CARVED CUTTING MACHINE VIDEO
PG-6-L3 HIGH QUALITY WOODEN ICE CREAM STICK POLISHING MACHINE
BSM-010 ELECTROMAGNETISM BLADE GRINDING MACHINE
Before Starting Wooden Ice Cream Stick Making Projects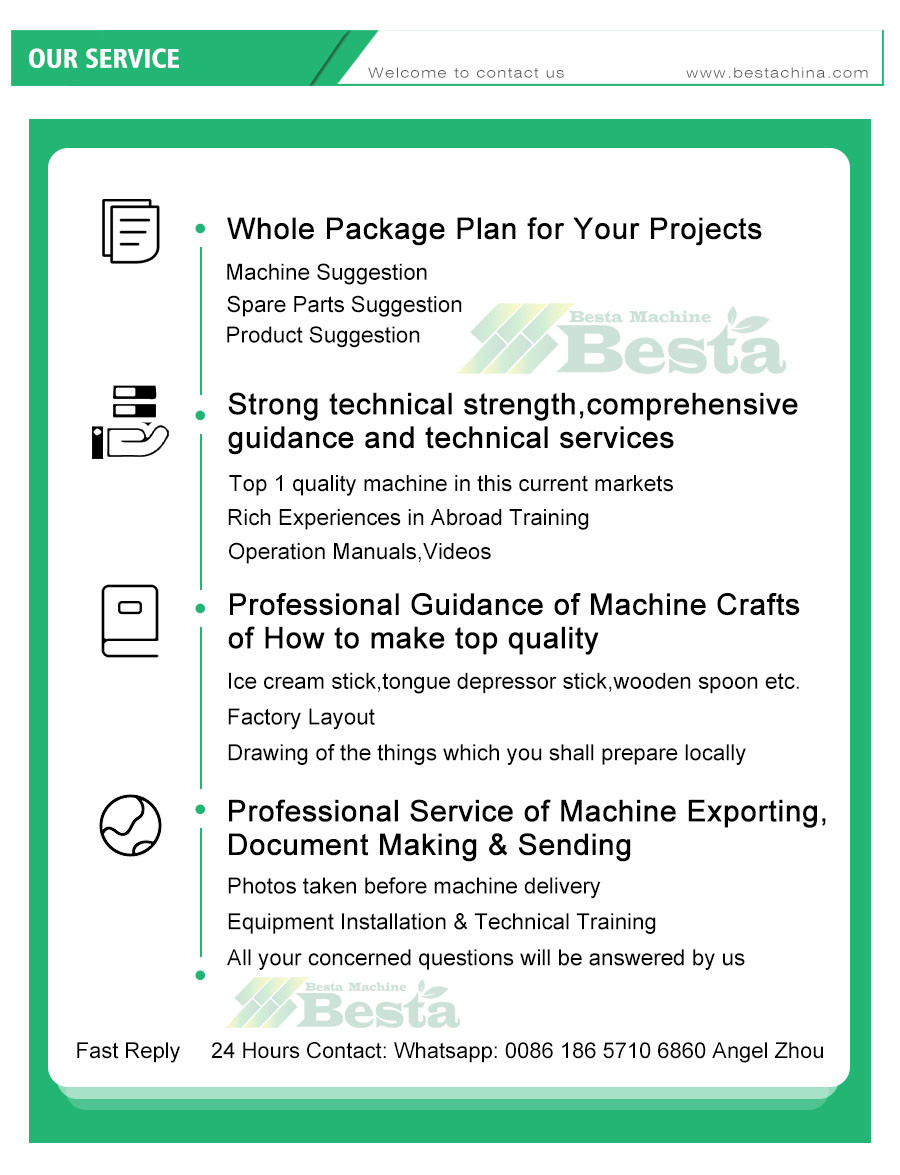 For each customer, we treat it seriously and work prudently for them. We will share all the experiences
and technology we have to them after they started the cooperation with us. In China, we are the
authorative company in this industry. BESTA MACHINE, as its name, wish to bring customer high quality machine as well as excellent service. We insist latest technology only. We have rich experiences
in factory set up and also giving customer good services.
IN CHINA, The customer who make high quality products are using our machines.
OUR WOODEN SPOON, FORK, KNIFE MAKING MACHINE ARE MAINLY EXPORTED TO THE
FOLLOWING COUNTRIES:
FOR RUSSIA, We have set up RUSSIA's biggest manufacturer for ice cream stick line.
FOR INDIA, We have set up 3 projects of wooden spoon,fork,knife line.
FOR INDONESIA, We have exported more than 5 lines of making wooden ice cream stick.
FOR VIETNAM, WE have set up about 5 production lines. FOR IRAN, UKAINE, RUSSIA, we have also set up many lines.
FOR NEPAL, We have set up 1 line
We have also have customers in Pakistan.
We have also set up a production line, first production line in EGYPT for wooden tongue depressor
stick making.
We have exported wooden ice cream stick line, wooden spoon making line to RUSSIA, UKRAINE,
IRAN,TURKEY, ALGERIA, ARGENTINA, COLOMBIA, HONDURAS, INDIA, INDONESIA, VIETNAM,
and many other countries.
For some countries like Romania, Lithuania,Algeria, it also has many wood resources. In future, more and more customer will set up wooden ice cream stick and wooden spoon
line.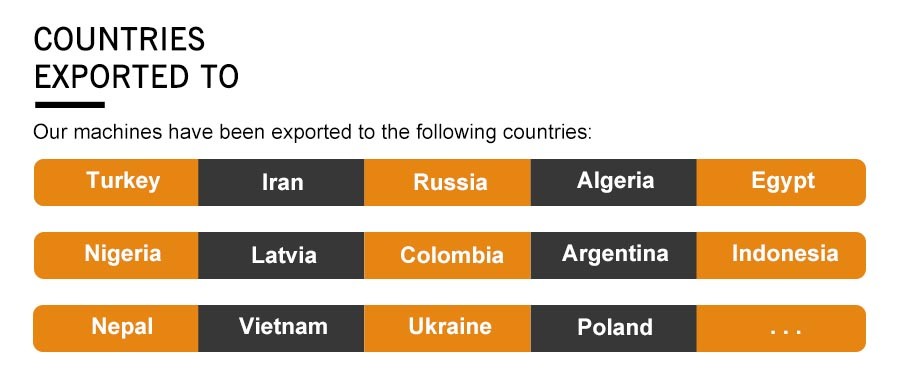 Over the past 10 years,we have received more than 200 customers to visit our factory.

Our machines are widely exported more than 30countries.Iternational Service Available.
Our services and commitment

Our after-sales service has always been in place and we are able to provide quality after-sales service.
We used to send our machine engineers to many countries for helping customers build their own factories and give them professional technical guidance, we can consider more for you. We will continue to serve our customers by provide good technical services.
Regarding export services, we have a professional team to provide you with intimate and quality services.
We will produce according to the requirements of the customer country.
If you need high quality machines and good service, please contact us. Choose us and choose success.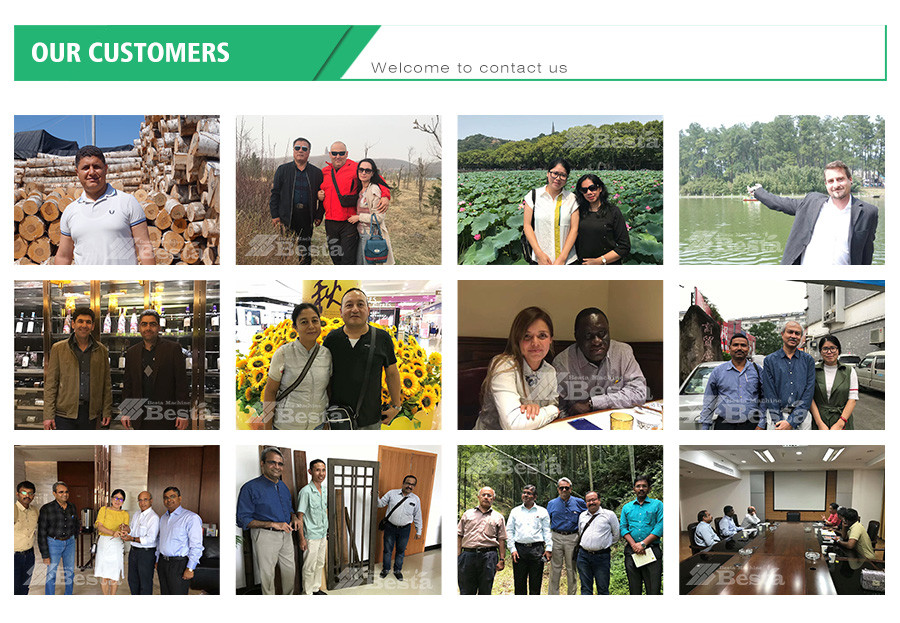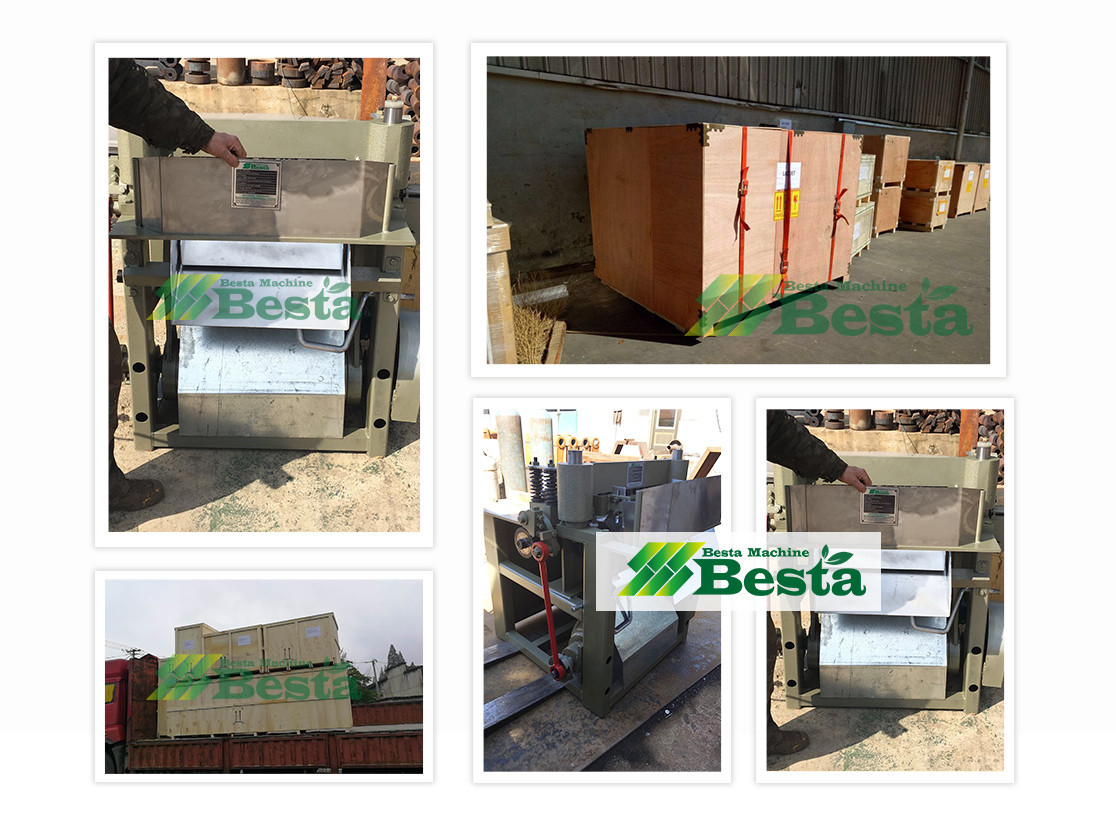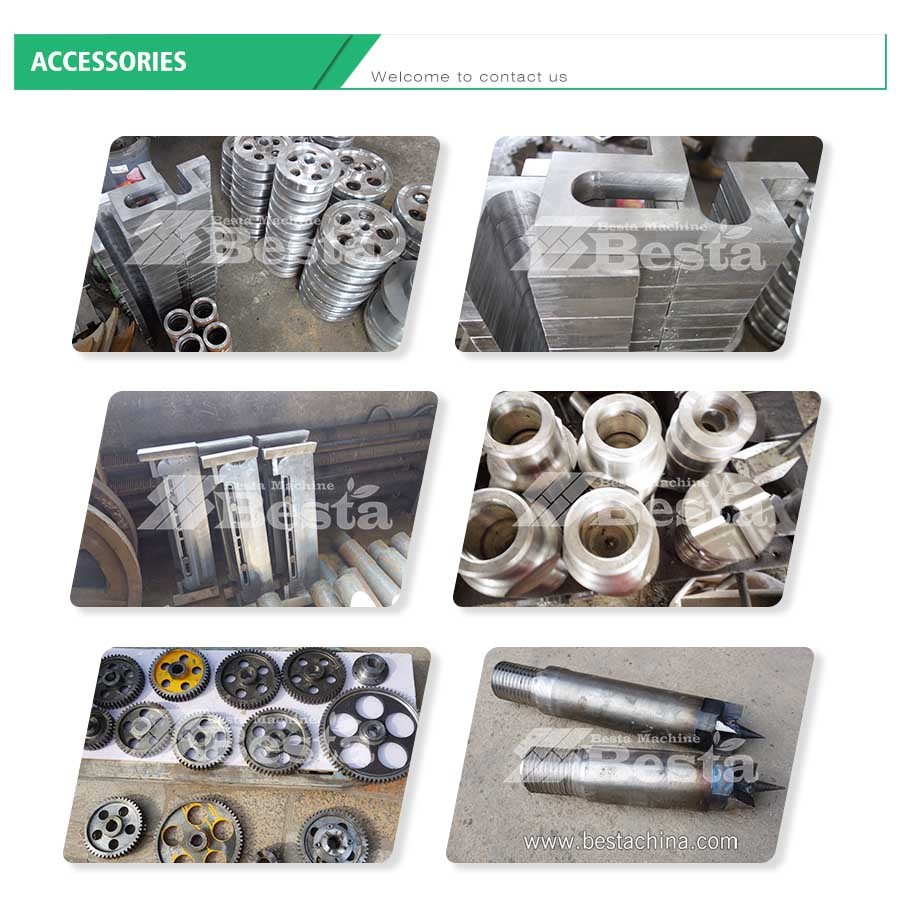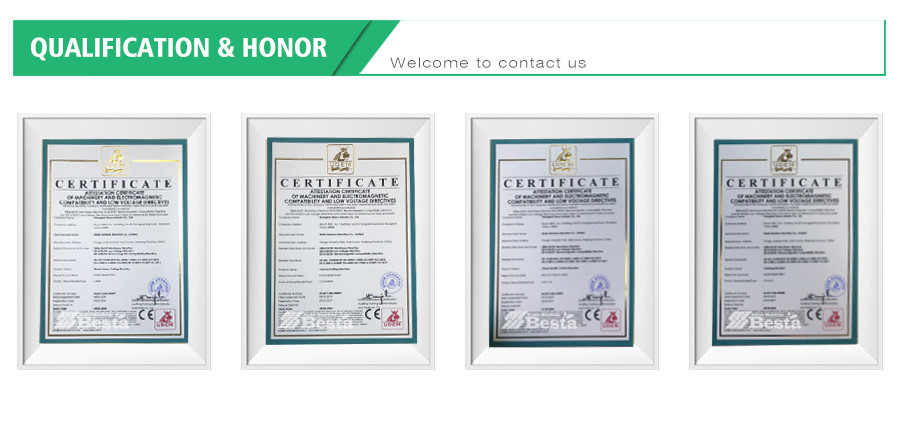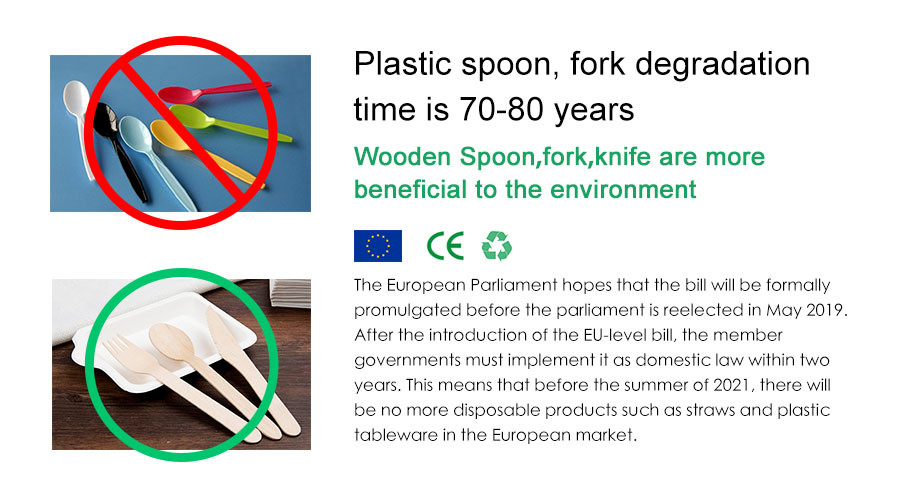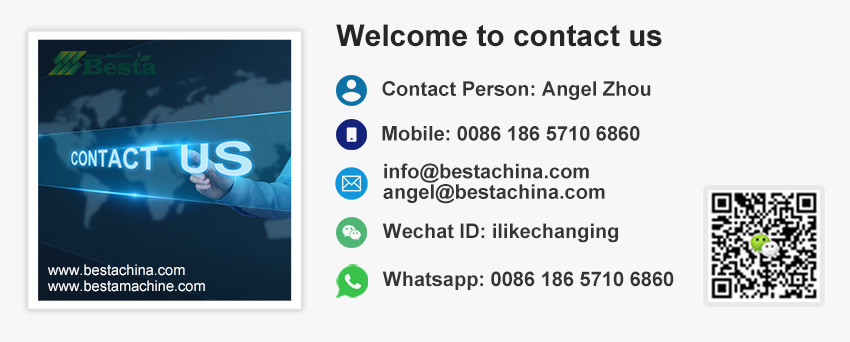 CONTACT US
Whatsapp: 0086 186 5710 6860
Contact Person: ANGEL ZHOU
Wechat ID: ilikechanging
Email: info@bestachina.com or angel@bestachina.com
Website: www.bestachina.com www.bestmachine.com
Our other productions line (Hot Selling)
Wooden Ice-cream Stick Making Machine
Wooden Spoon, Fork, Knife Making Machine
Wooden Tongue Depressor Stick Making Machine
Wooden Coffee Stirring Stick Production Line
Wooden Ice spoon Making Production Line
Wooden Toothpick Making Machine
Wooden BBQ Stick Making Machine
Wooden Chopstick Making Machine