Model: PG-6-L3  (NEW DESIGN)

PG-6-L3 Wooden Ice Cream Stick Polishing,Drying, Dust Removing Machine Video
How to unload the materials from polishing machine ?
ICE CREAM STICK POLISHING, DRYING AND DUST REMOVING MACHINE
BRAND: BESTA MACHINE 
  TYPE: Frequency control of motor speed
  Name: Ice-cream Stick/Tongue Depressor  Polishing Machine
| | |
| --- | --- |
| Description | Technical Data |
| Machine Power | 11 KW |
| Machine Size57 | 5700MM(L)*2200MM(W)*2200MM |
| Packing Size | 5800*2200*2200MM |
| The Diameter of the Roller | 2000 MM |
| The Length of the Roller | 2800 MM |

For the main machine body, what we use is stainless steel 201#. which is good for east Asian wood. 
If you do not use this material and use steel plate to make, it will easily lead to blue color.
We insist to give customer best using experiences of machines. 
We keep machine innovation all the times.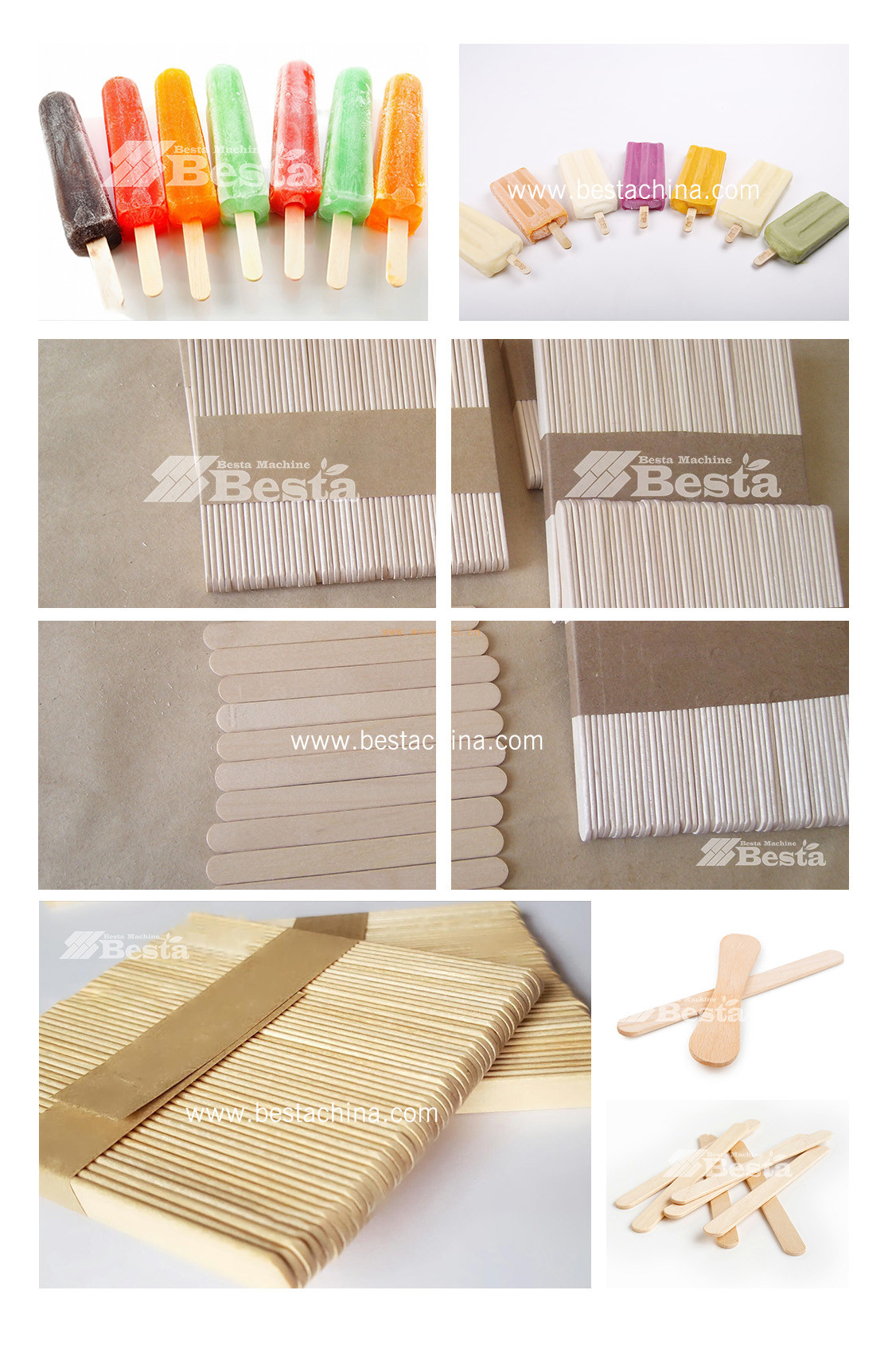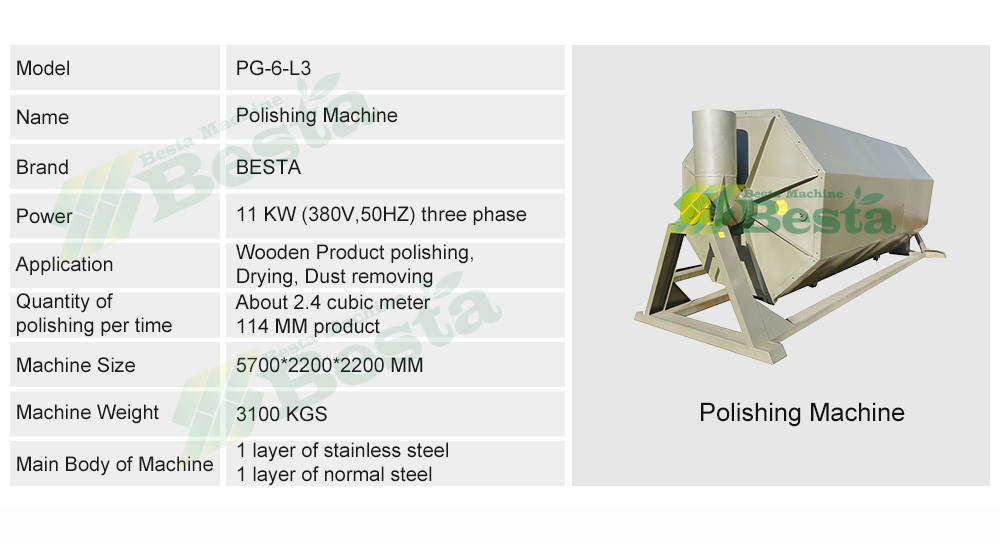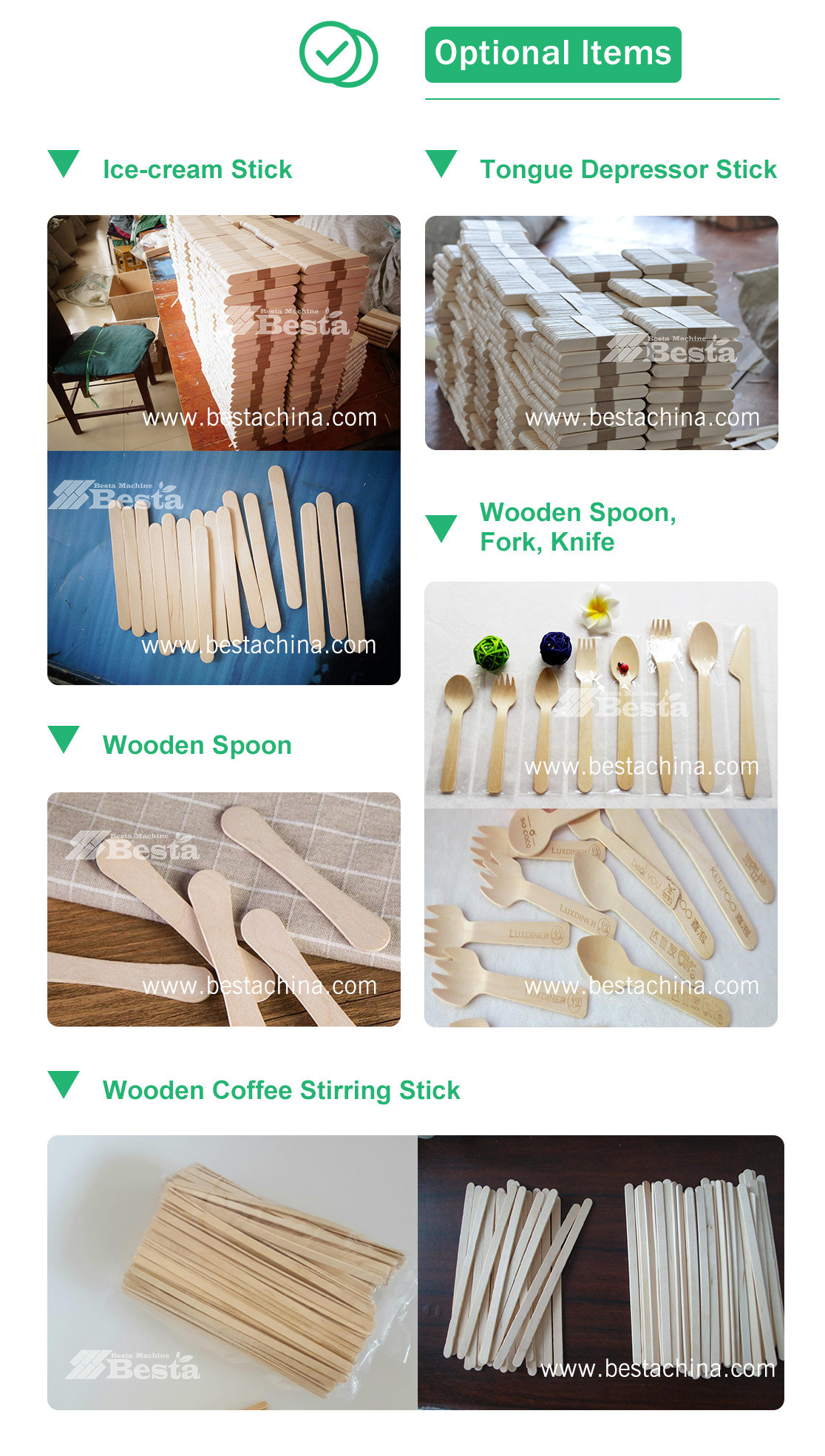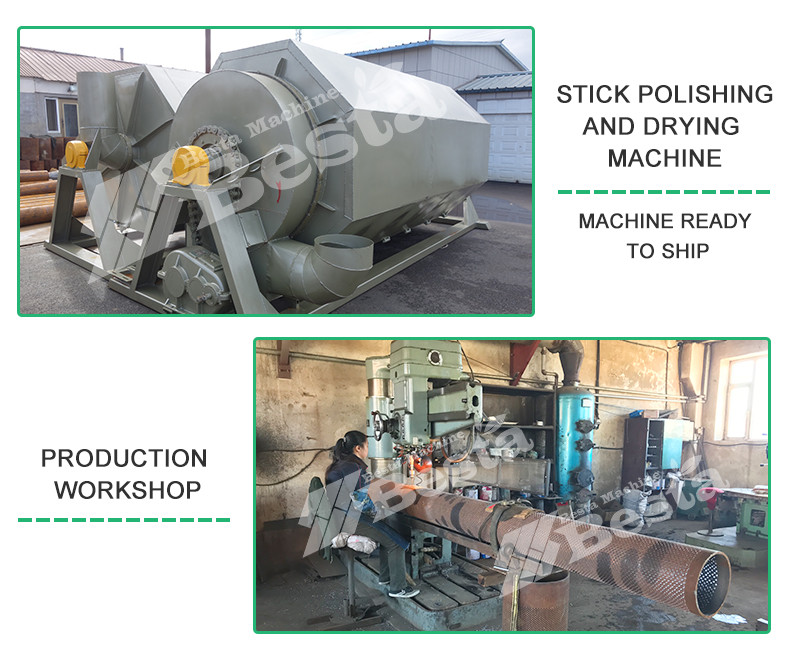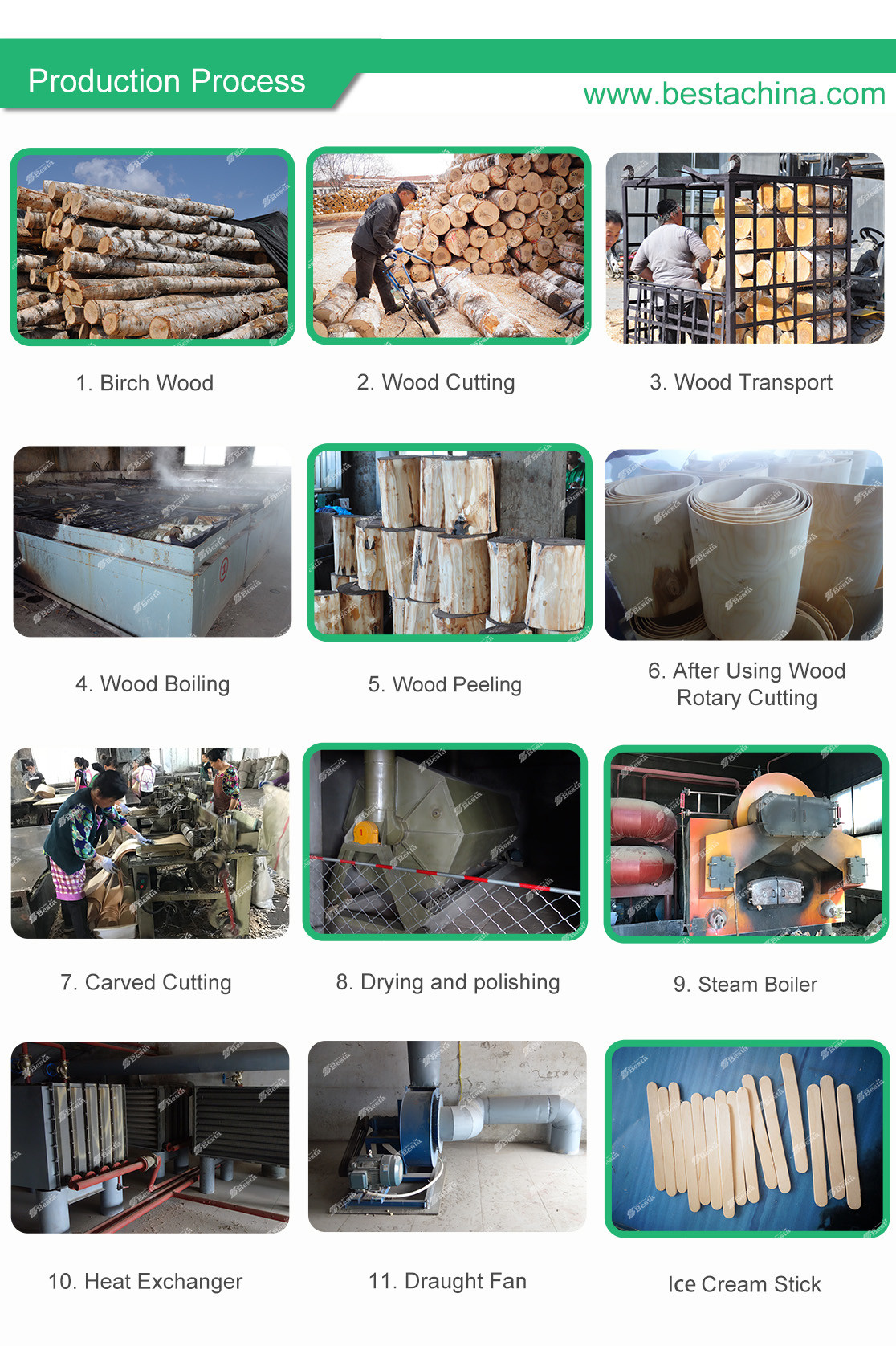 Our Wood machinery mainly has the following series


We will provide the machine photos, accessories and packaging pictures for our customers, etc. to the customer beforeshipment. Our machinery (Besta machine) is mainly exported to India, Indonesia, Thailand, Myanmar, Nigeria, Tanzania, Cameroon, Brazil, Mexico and Colombia. Our company's wood machinery has always insisted on innovation and continuous research and development of new machines, as well as better performance equipment.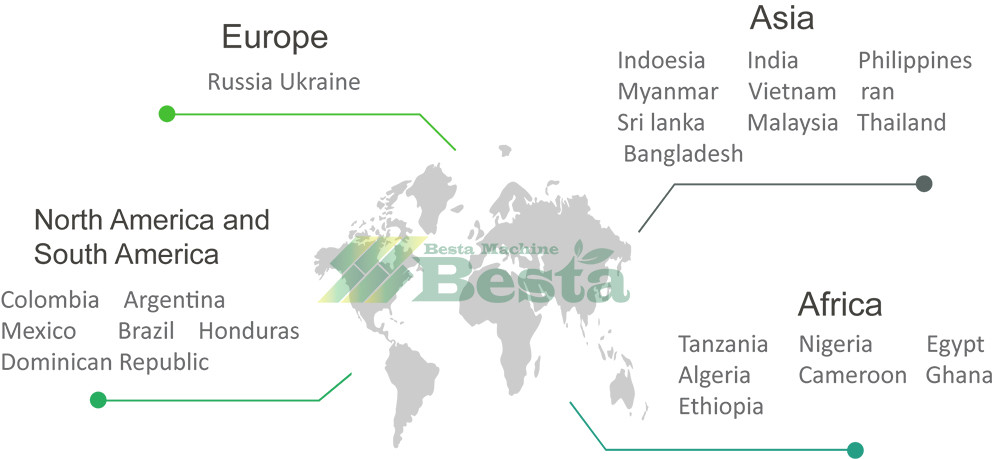 Over the past 10 years,we have received more than 200 customers to visit our factory.

Our machines are widely exported more than 30countries.Iternational Service Available.
Our services and commitment

Our after-sales service has always been in place and we are able to provide quality after-sales service. 
We used to send our machine engineers to many countries ex. Nigeria, India, Indonesia, Thailand, Myanmar, Cameroon,
and many other countries in helping customers build their own factories and give them professional technical guidance, 
we can consider more for you. We will continue to serve our customers  by provide good technical services.
Regarding export services, we have a professional team to provide you with intimate and quality services. 
We will produce according to the requirements of the customer country.
If you need high quality machines and good service, please contact us. Choose us and choose success.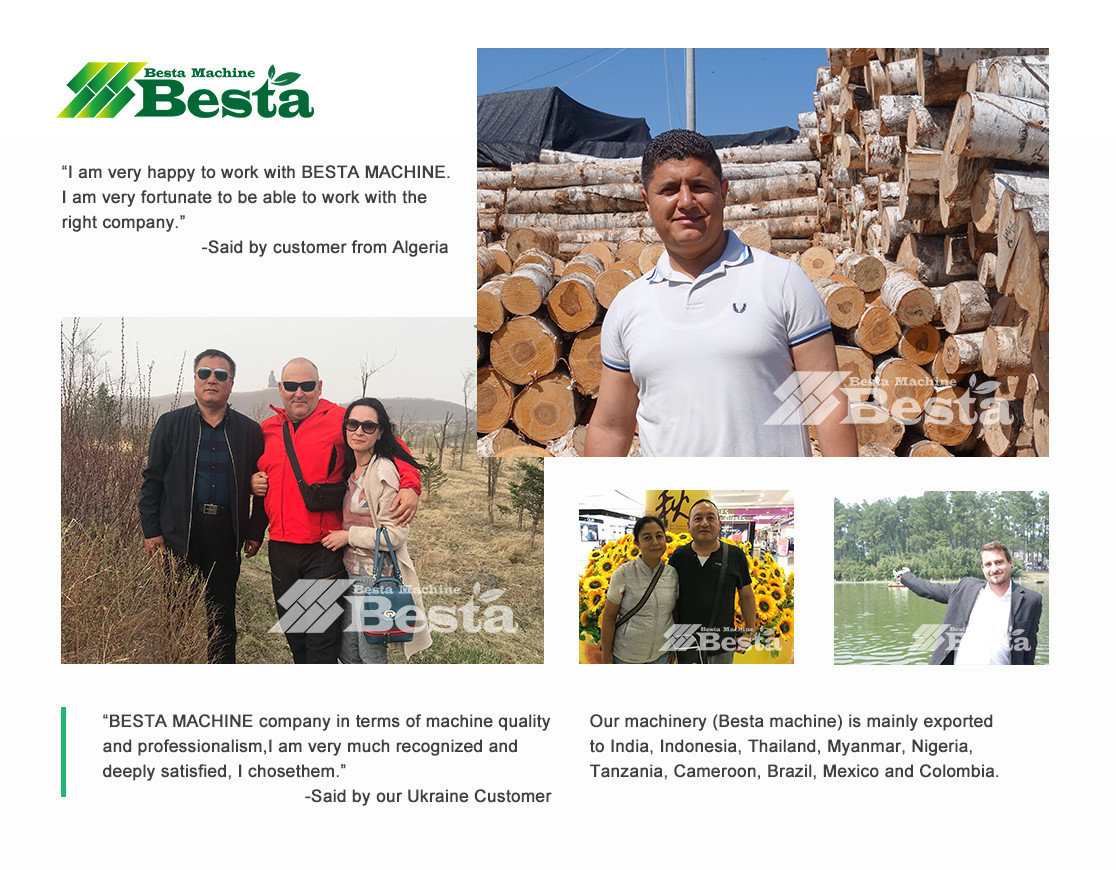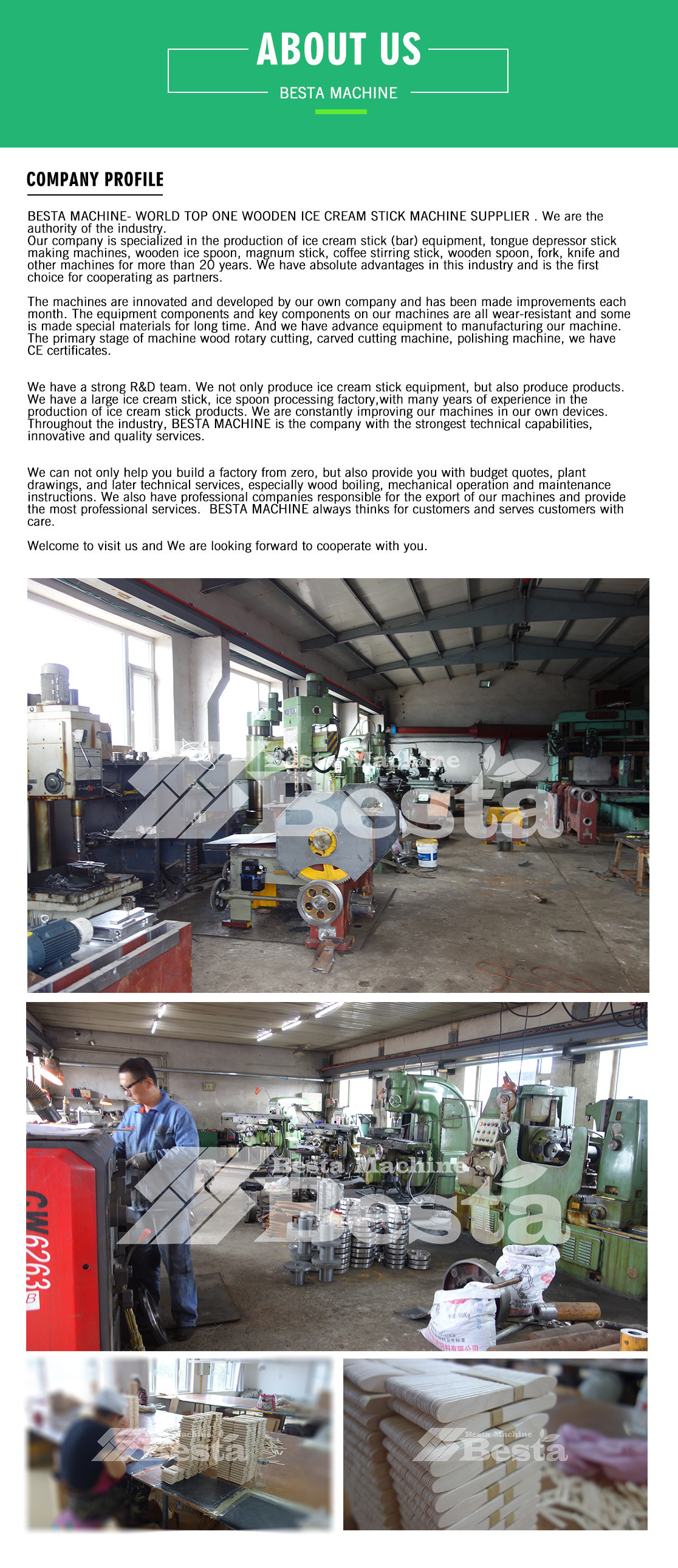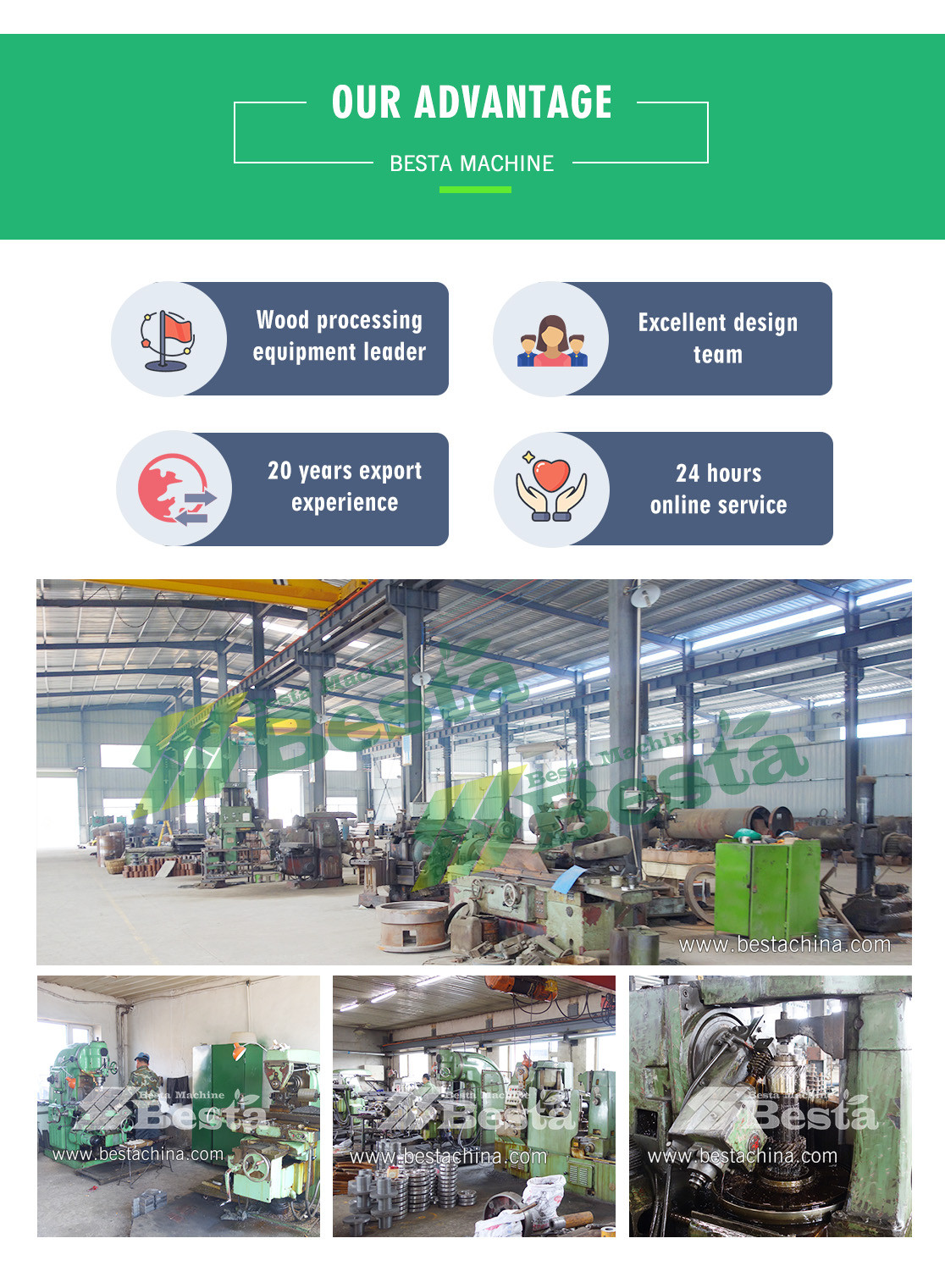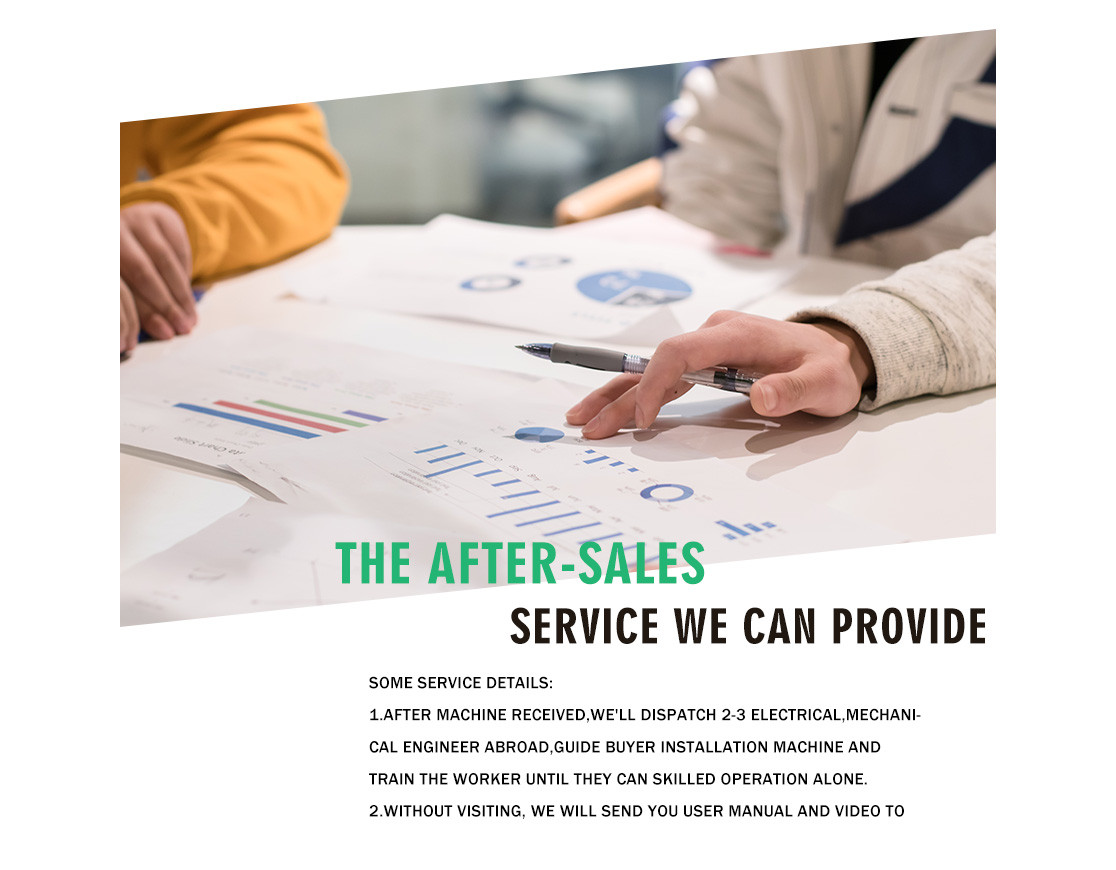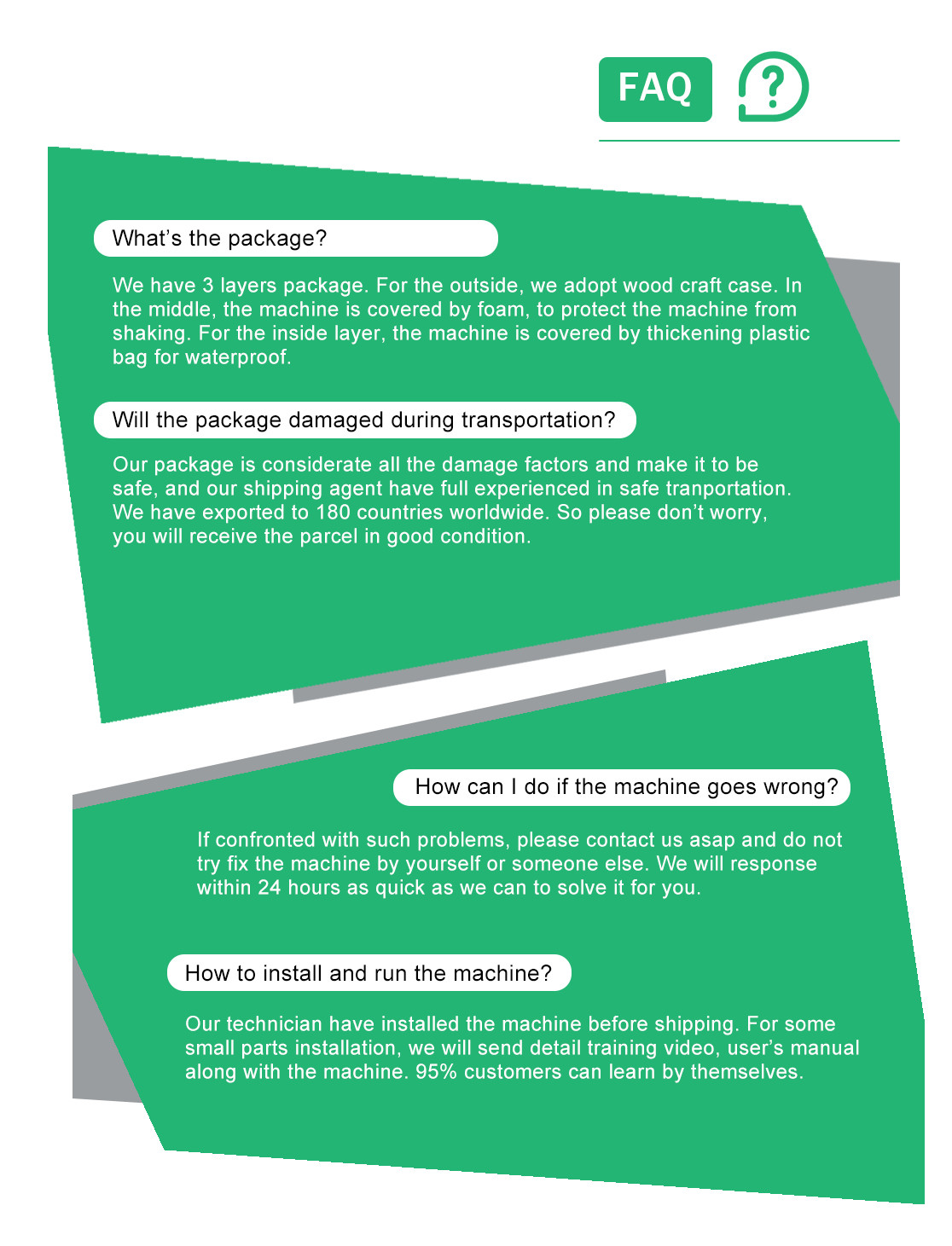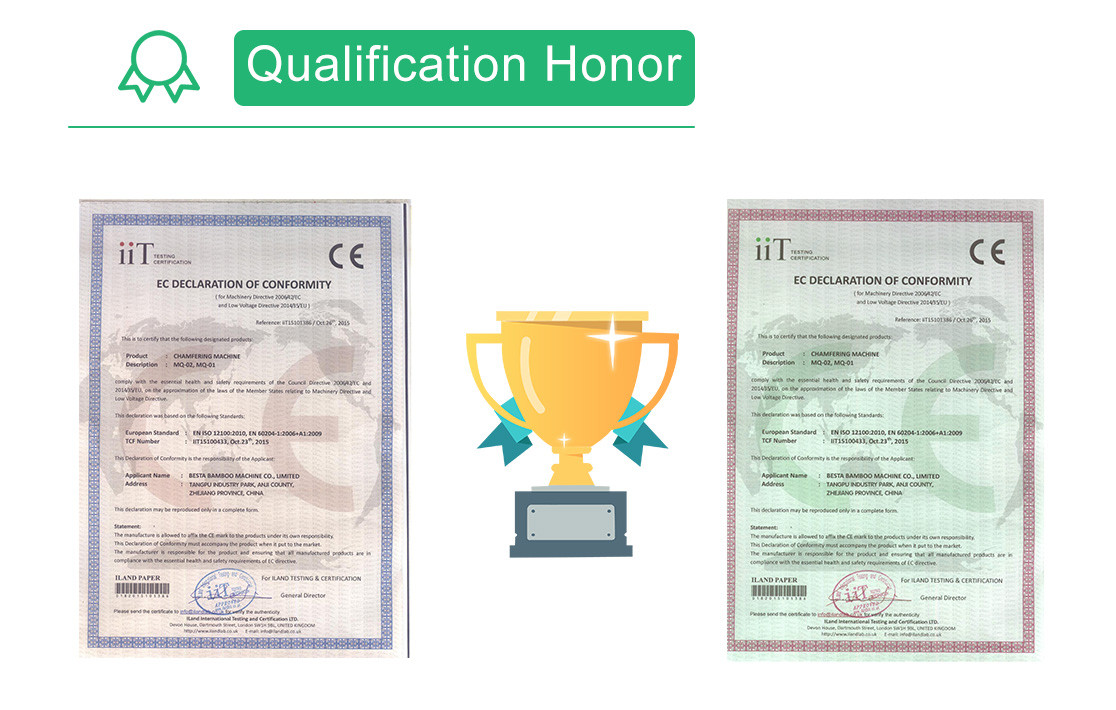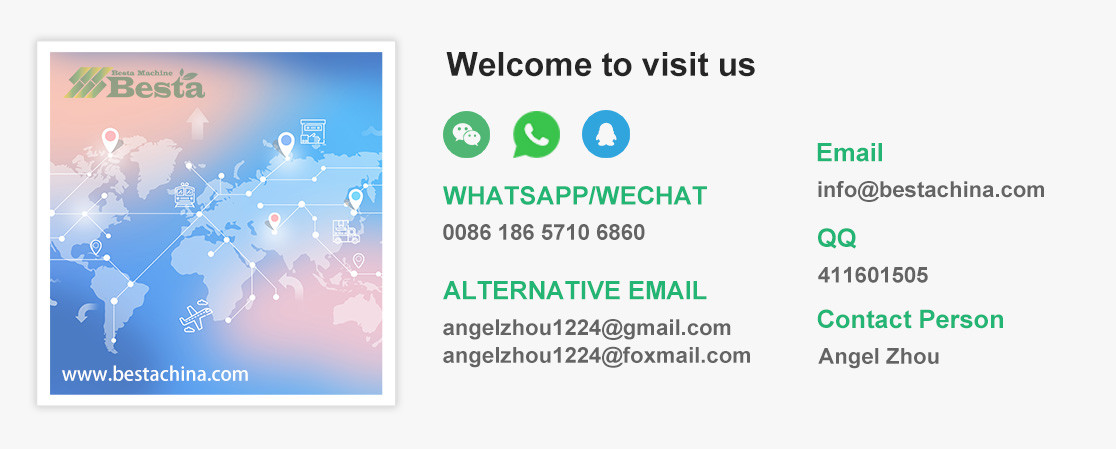 BESTA BAMBOO MACHINE CO., LIMITED
IS WORLD FAMOUS ICE CREAM STICK 
MAKING MACHINE SUPPLIER in China.
We know how to make high quality  machines and the technology of how to make high quality 
ice cream stick or tongue depressor stick well.
If you want to set up this line, we will be your professional supplier.
We have helped many company who are first time setting up ice cream stick or tongue depressor stick making to be successful.

We can offer our customers a whole package plan of the lines, anything regarding this line, we can provide you informations.
In China, the wood mainly used for making ice cream stick is birch wood tree.  
We also have an ice cream stick making factory, which the quality can meet Japan A grade standards. 
We have mature technology of how to make high quality sticks.

Our machines are widely exported to Indonesia,Russia, Argentina, UZ (Uzbekistan) and many countries. 
Welcome to visit our factory for further discussion.

All of our machines are keep innovation and improvement during the using.
Our machines enjoy good merits and good feedback from customers.
We will also give you continuous technical support when you using the machines. Our machine can provide CE certificates.

Our main machine series are as follows,
1.     Wooden Ice cream stick making machines
2.     Wooden Tongue depressor stick making machine
3.     Wooden Ice spoon making machine
4.     Wooden coffee stirring stick making machine
5.     Other wooden stick making and product making machines.
Our ice cream stick production line is designed very reasonable and also durable in using. 
We are adopting high quality and durable parts.

The main machine list is as follows,
1.
Wood Log Cutting Machine  ( 1 to 2 SETS)
2.
L520 Wood Rotary Cutting Machine  ( 1 SET)
3.
CCM-003C Carved Cutting Machine ( 2 TO 3 SETS)
4.
PG-6-L Stick Polishing Machine ( drying process):4 to 6 SETS
5.
Steam Boiler (heat supply), Draught Fan, Heat Exchanger
6.
Stick Order Arranging Machine
7.
Chamfering Machine (angle making)
8.
Dust Collecting & Polishing Machine (MGCC-6)
9.
Quality Control Machine (Selecting Machine)
10.
Branding Machine (logo printing machine)
11.
Bundling Machine ( 50 pcs/bundle )
12.
Temperature Control System /forklift/boiling tank/steel basket for wood holding etc.

It can enable you to make multiple products with different shape and sizes.

For more detailed production introduction of each machine, capacity, layout, technology concern and pricelist,
We will send you very detailed project proposals.
We sincerely wish our professional work will bring you high efficiency and benefit.


BESTA BAMBOO MACHINE CO., LIMITED.
EMAIL: info@bestachina.com
MOB:0086 18657106860 (WHATSAPP)
www.bestamachine.com 
Complete line introductions 
Ice cream stick making machine 
Tongue depressor stick making Machine 
Ice spoon making machine 
Coffee stirring stick making Machine
Brand: BESTA www.bestachina.com
Introduction of Our Company 
Our Ice cream stick Machine Factory is located in the northeast of China., 
which has the history of manufacturing machine for more than 15 years. 
Meanwhile, we also have our own product factory. 
We engaged in the production of ice cream stick products for more than 18 years. 
Our ice cream stick products, are mainly exported to Japan and United States, 
and other markets.80% of Japan markets ice cream stick/ice spoon, are manufactured by our own Ice cream stick factory. 
In the past 15 years, we are committed to the machine development, keeping the innovation of the machine all the times.
We also continued to improve the product processing technology according to different species of wood. 
For birch wood, poplar tree, etc, we have gained rich experiences. 
For abroad training and installation service, we have experienced senior engineer for
 help you to install the machine, training your workers.
------------------------------------------------------------------------------------------
The flow of Making wood into ice cream stick products (etc)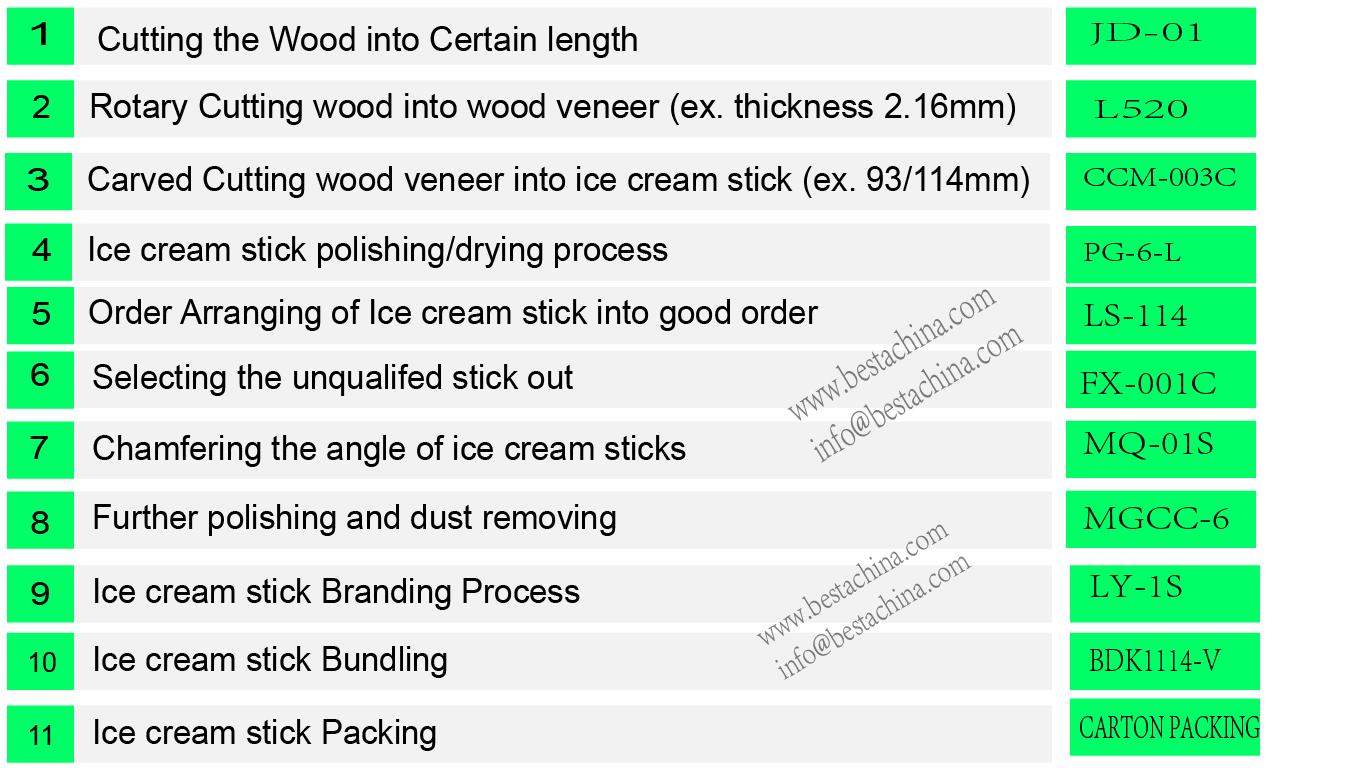 The Main Machines for making ice cream stick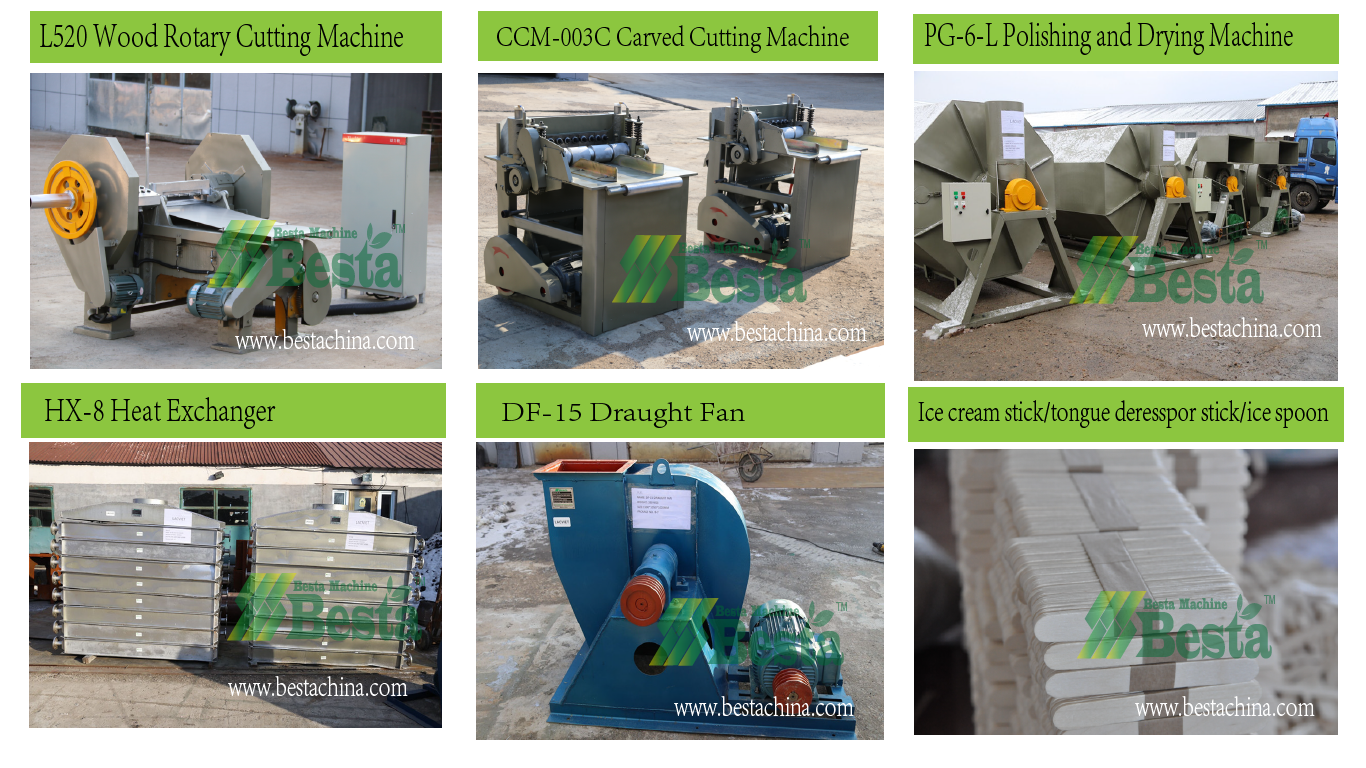 ---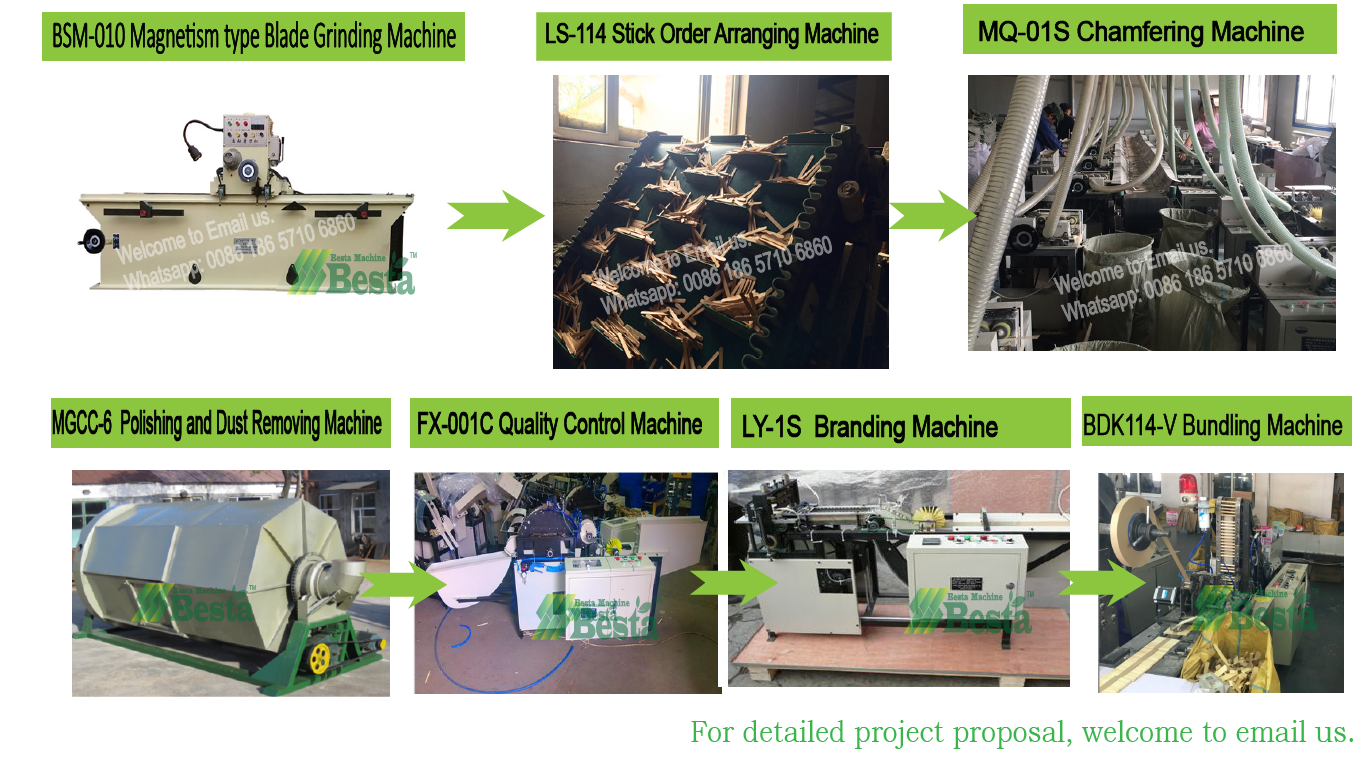 The process of making wood into ice cream stick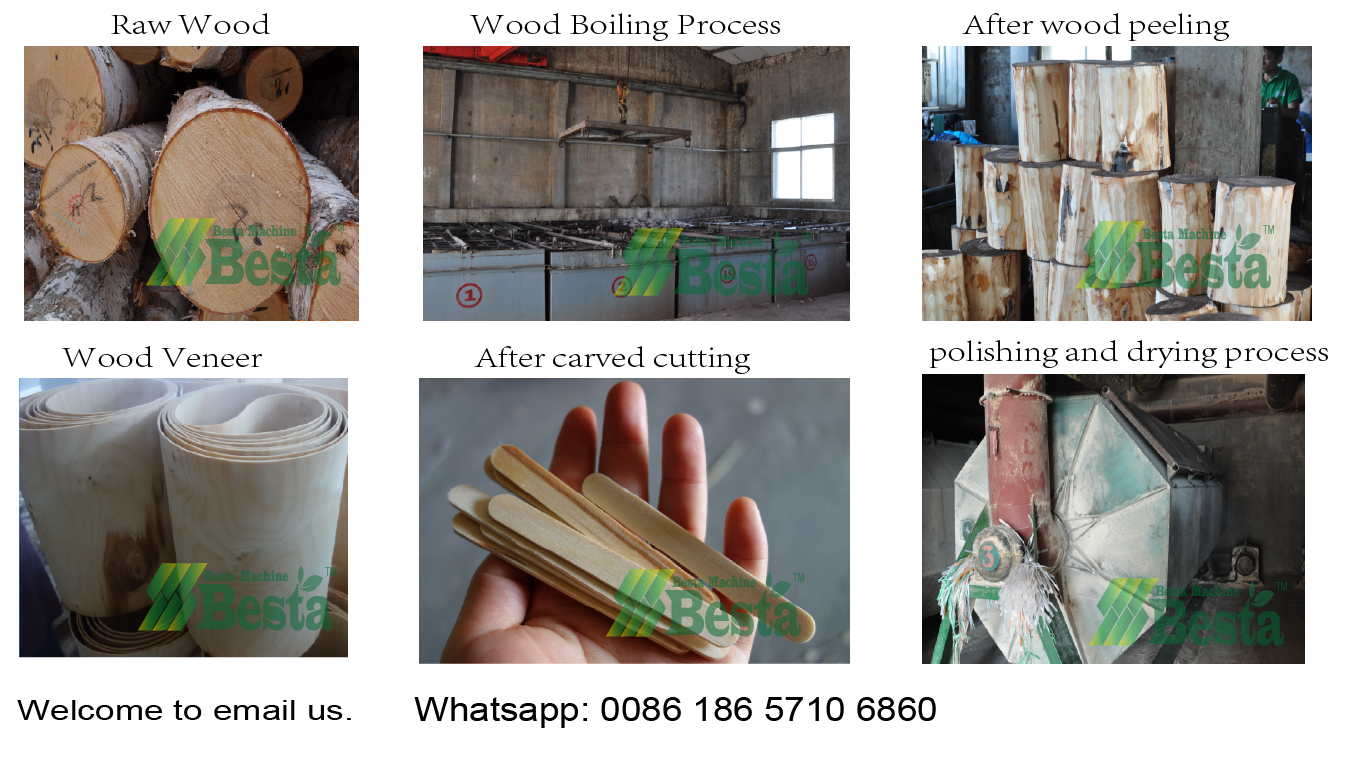 Finished product of ice cream stick/ice spoon/tongue depressor stick etc.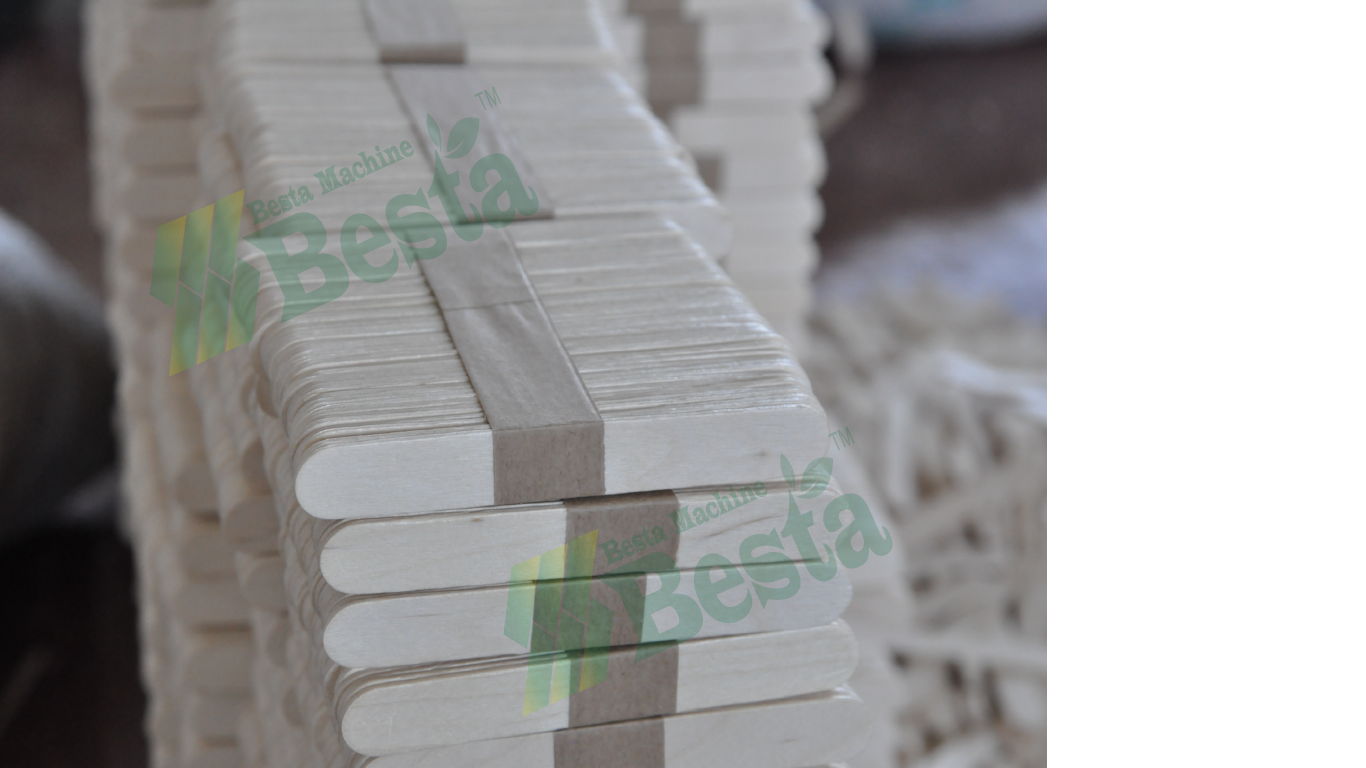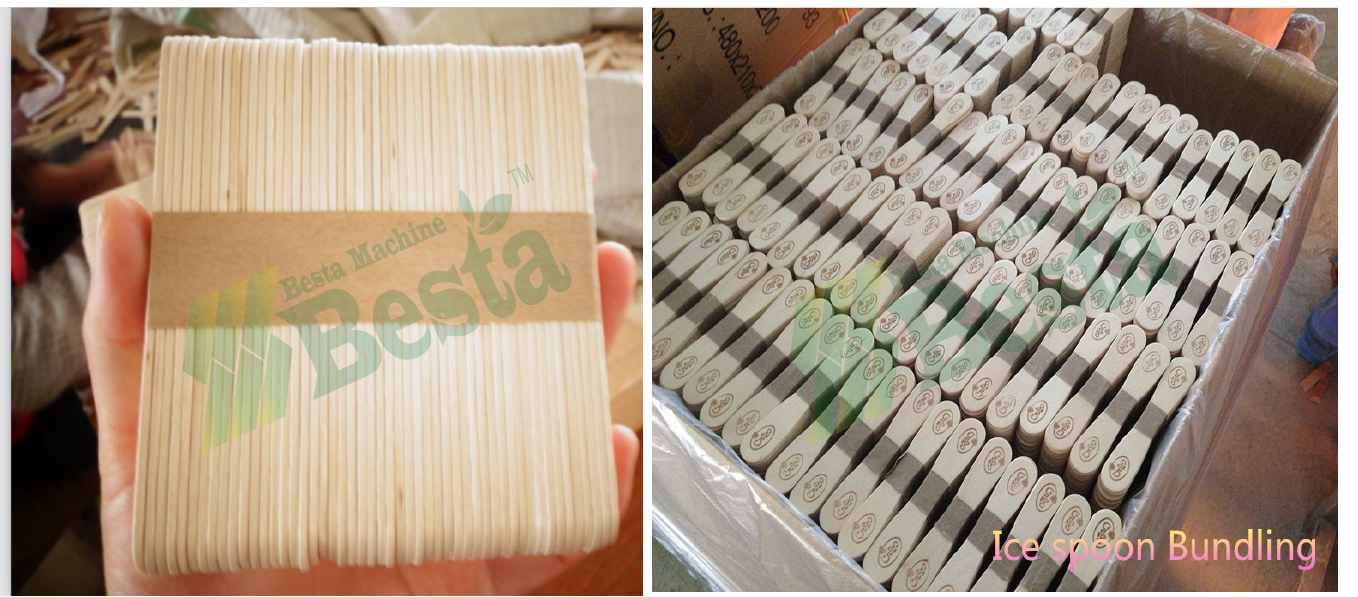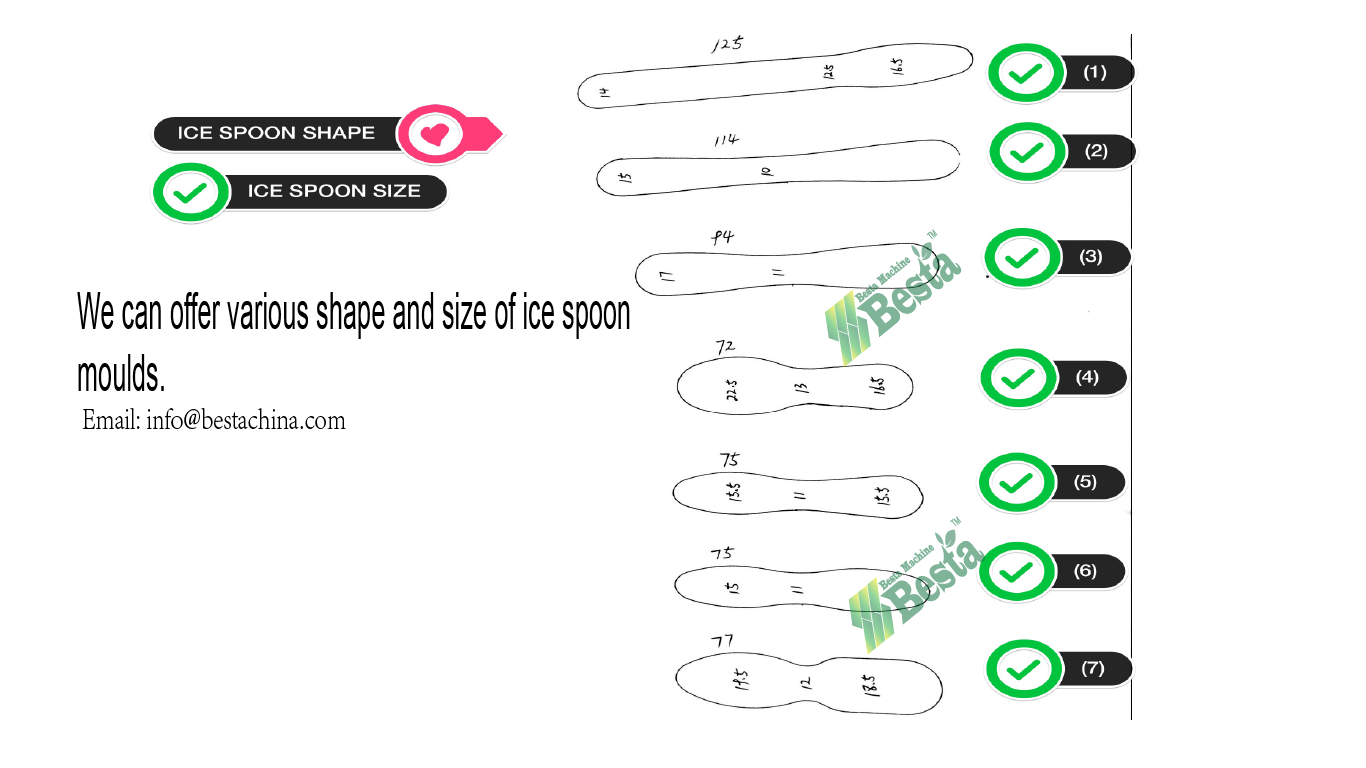 We have our own spare parts processing workshop and 95% of the parts are 
made by ourselves. We can control the quality of the machine well. 
All of the machine are keep innovation all the times and our parts used is high 
quality materials and are durable.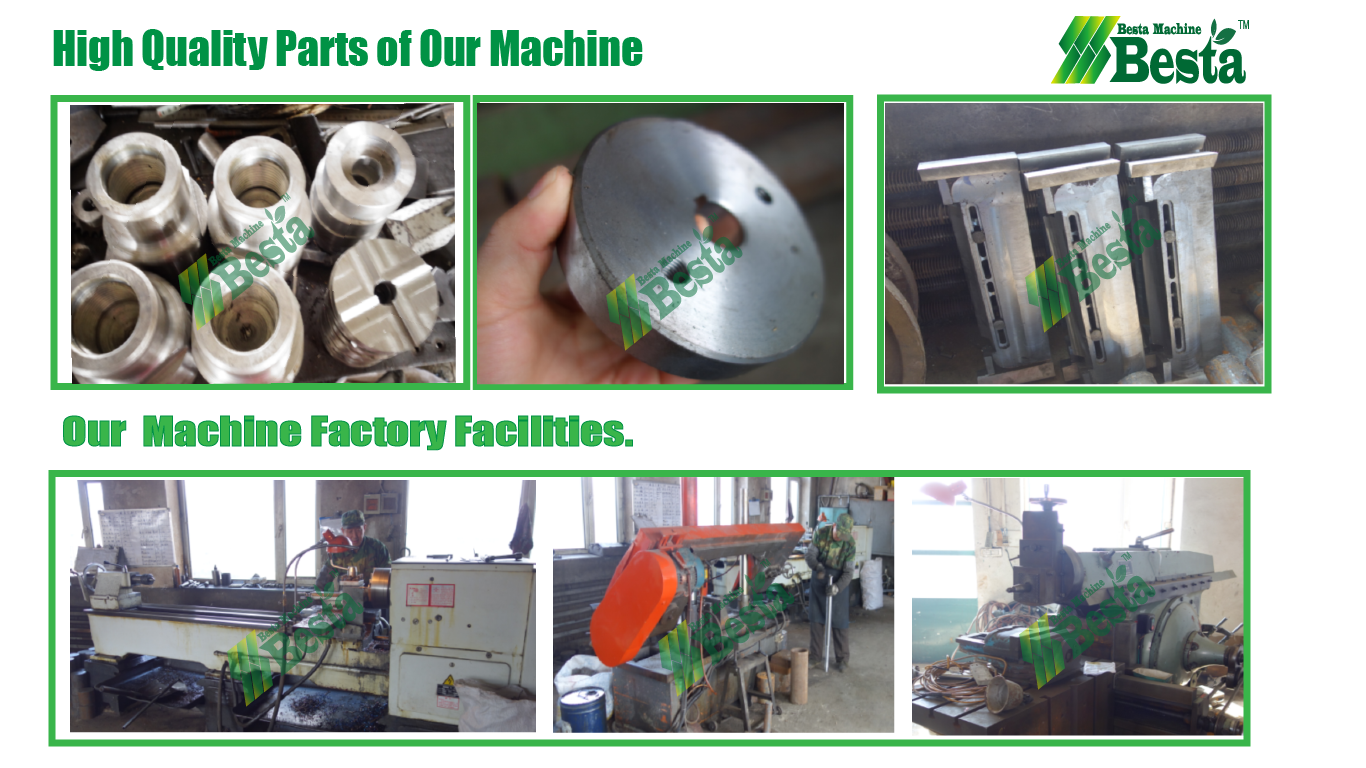 Our Customers
We  receive a great many of customers from different countries each year, notably customers from India,
 Indonesia, Nigeria, Tanzania, Ghana, the Philippines, Burma, Colombia, Mexico,  Brazil, Iran, 
Uzbekistan ,Egypt and other countries. 
We communicate with customers sincerely and show them our  machine factory and related production line. 
Customers are very satisfied with our machines and services. 
We sincerely hope that all the customers who want to run the factory can achieve a great success
 with the help of our professional services. 
Thank you for choosing BESTA. 
We appreciate your trust and thank you for your friendship. 
We are good partners and friends forever.
For the video link for checking, welcome to visit 
https://www.youtube.com/user/toothpickmachine/videos