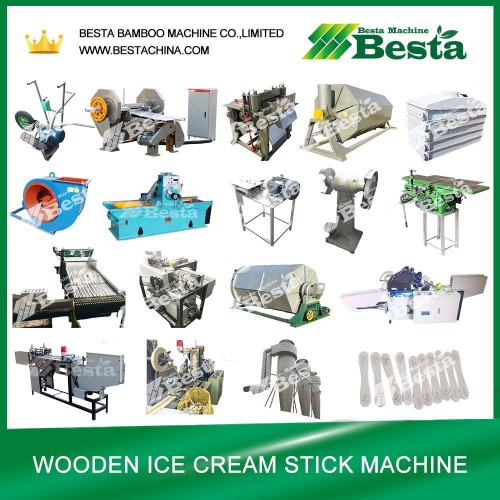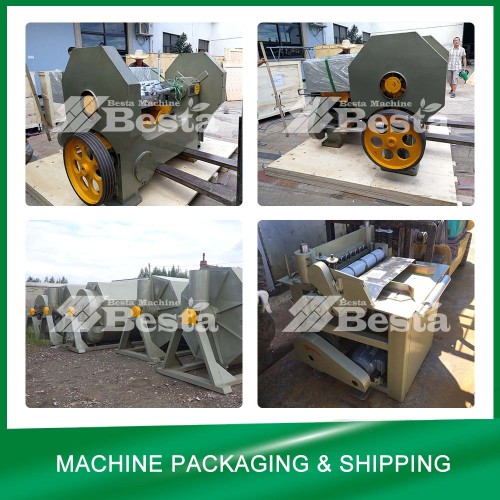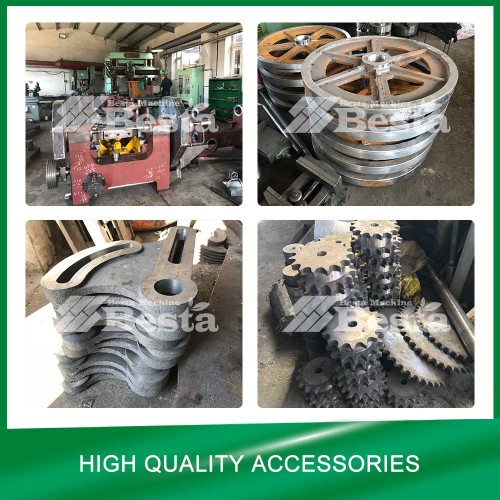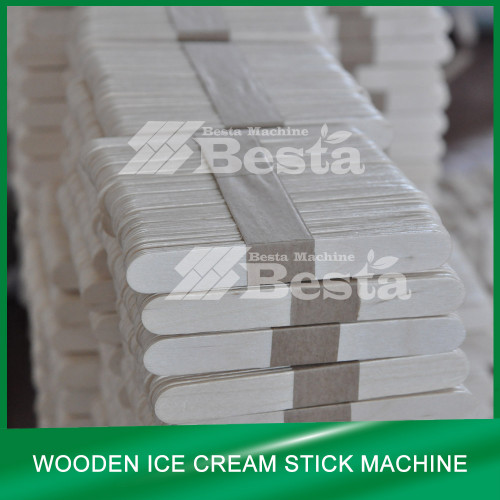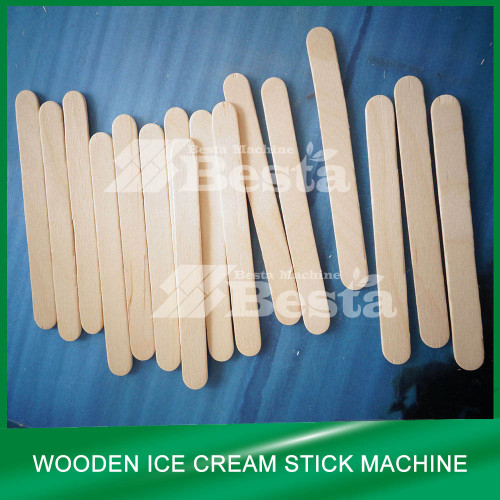 Ice cream stick production line -BESTA MACHINE
Description
DESCRIPTION:
Ice Cream Stick Making Machine, Ice cream stick production line
For detailed project proposal, welcome to email us.
Email: info@bestachina.com Mobile:0086 186 5710 6860
VIDEO LINK: https://www.youtube.com/watch?v=Ewu1LddQplY
BESTA BAMBOO MACHINE CO., LIMITED---YOUR BEST MACHINE SUPPLIER FOR ICE-CREAM STICK MAKING, TONGUE DEPRESSOR STICK MAKING, ICE SPOON MAKING .
WHY CHOOSE BESTA BAMBOO MACHINE CO., LIMITED AS YOUR ICE-CREAM STICK MAKING MACHINE SUPPLIER ?
10 Reason for choosing our company as your ice-cream stick making machine supplier.
1. HIGH QUALITY PRODUCT & EXCELLENT SERVICE. All the machines we suggest to you are the currently CHINA best model and supreme machine. Our company has a machine factory and also have a product factory for making ice-cream stick, ice spoon product etc. During our using our machines and also get feedback from our users, we have made many improvement in our machine. We are a company insist innovation all the times. Our machine is high precision, high quality, high output and also easy maintaining.
2. DETAILED INTRODUCTION OF WHOLE WHOLE -for giving you vivid idea about the whole production line.
3. LAYOUT OF THE FACTORY.--We can give you detailed suggestion how to make the practical layout for your manufacturing. We can provide you related drawing.
4. MULTIPLE FUNCTION OF OUR MACHINE-For a complete production line, it can meet your needs for making various products like ICE-CREAM STICK MAKING, ICE SPOON MAKING, TONGUE DEPRESSOR PRODUCT MAKING. Some of the machine can be shared and some of the machine just need to change the spare parts.
5. INSTALLATION SERVICE.--If you buying a complete line ice cream stick making machines and we can offer you the installation service abroad. We will offer you detailed crafts manual book and also machine operation book.
6. CRAFTS OF MAKING HIGH QUALITY ICE-CREAM STICK, ICE SPOON, TONGUE DEPRESSOR STICK.---If you come to our machine factory and ice cream stick making factory, you will be impressed by the beautiful products. We have the confidence to say that we can help you to make the high quality products by using your local wood. According to different wood species, we also made some adjustment in crafts. We can share all our experience in product making and how to maintain machine.
7. COMMUNICATION: We will reply all your email within 12 hours. For our customer, we have quick reply system and you can enjoy good communication with us. Do not hesitate to let us know your ideas.
8. FOR EXPORT, we have professional person and company to handle with.
9. GOOD MACHINES AND CRAFTS IS THE KEY TO THE SUCCESS. We will do our best to serve you well.
CHOOSING US MEANS CHOOSING SUCCESS.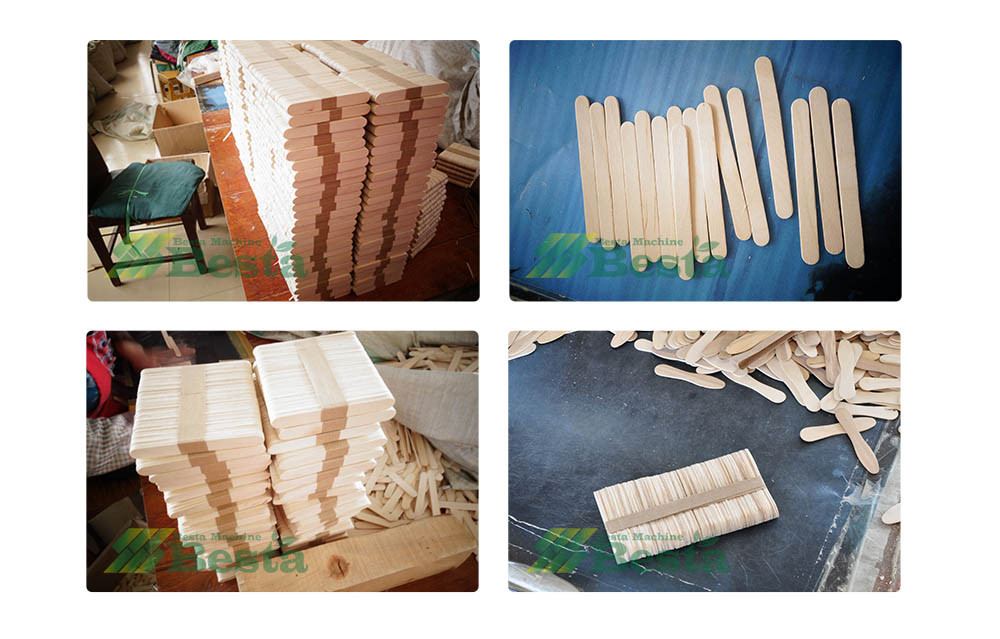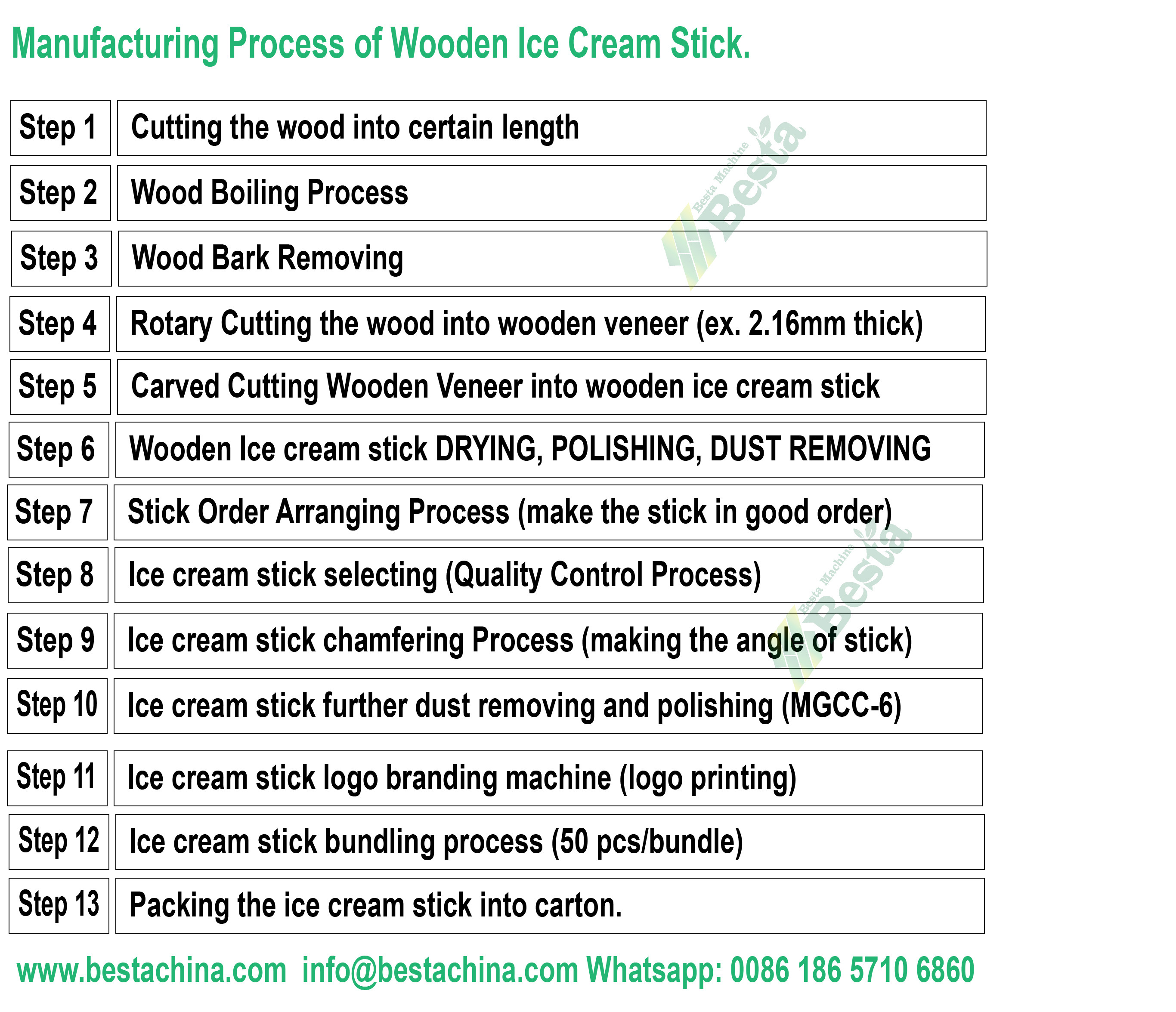 Key Machines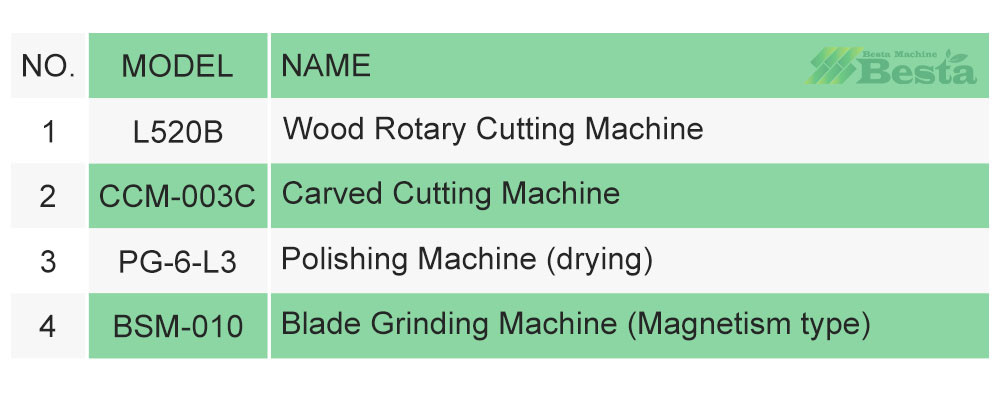 Other machines you may need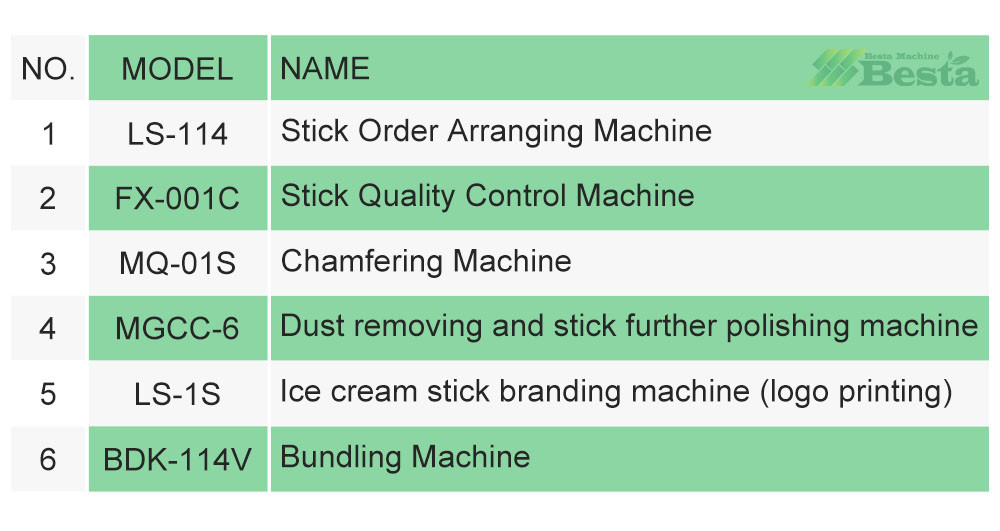 Auxiliary equipment Machine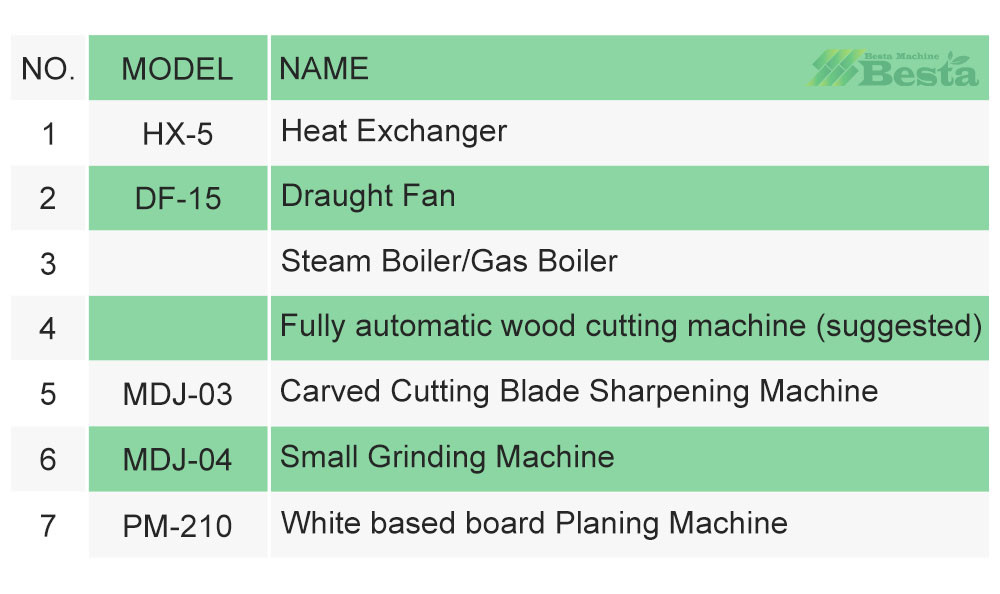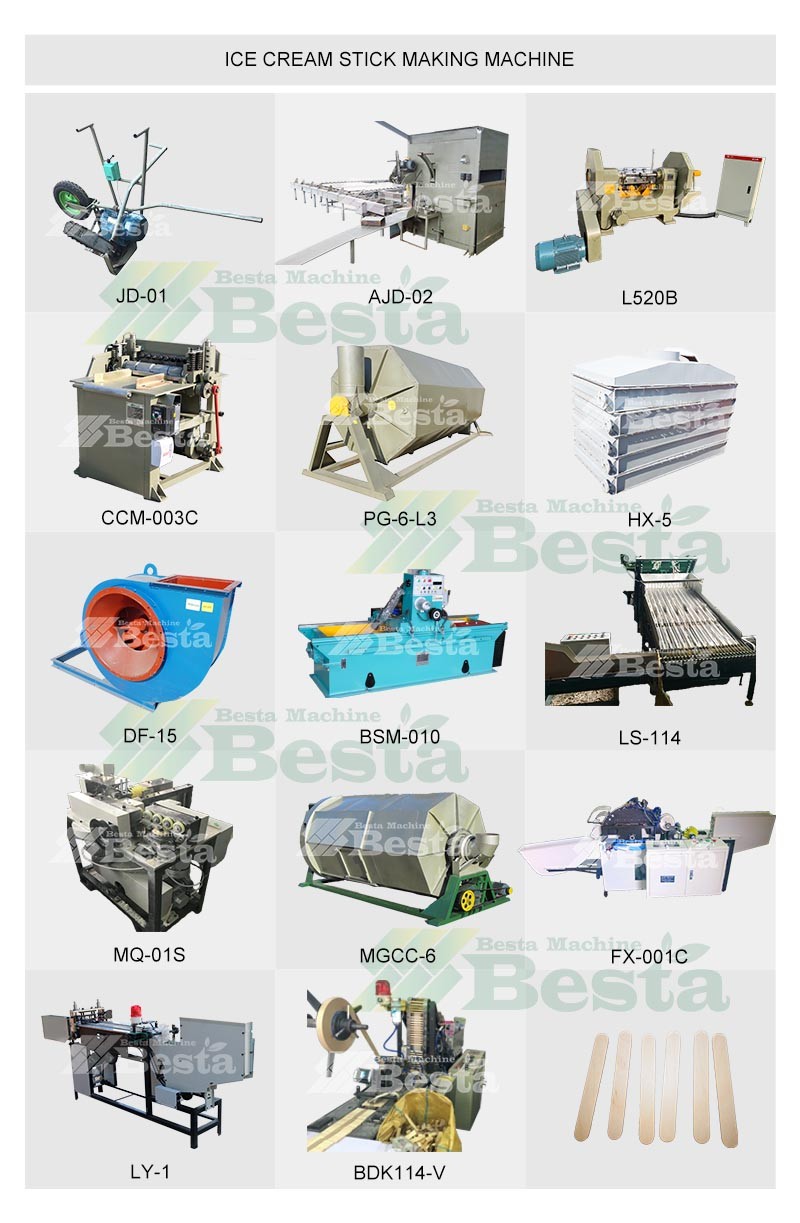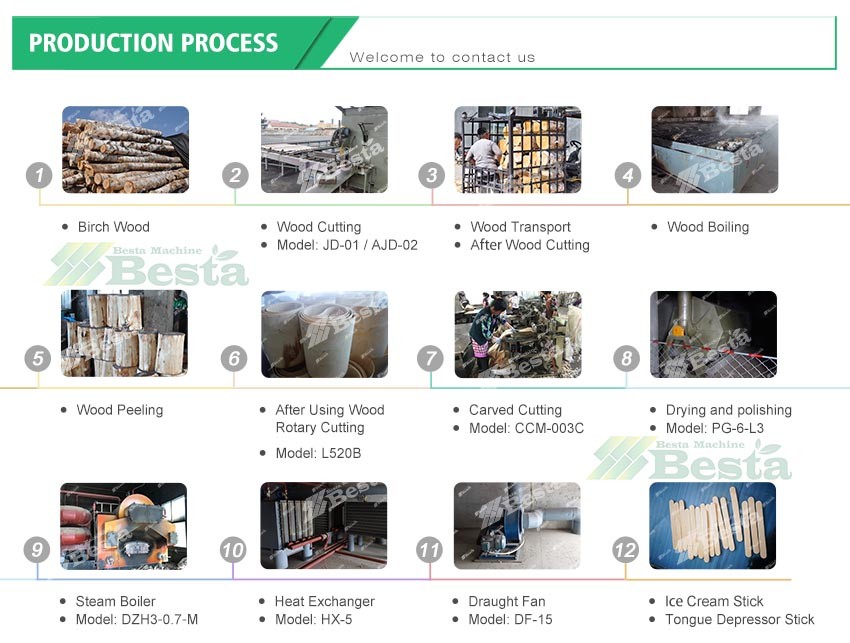 Our Wood machinery mainly has the following series


We will provide the machine photos, accessories and packaging pictures for our customers, etc. to the customer beforeshipment. Our machinery (Besta machine) is mainly exported to India, Indonesia, Thailand, Myanmar, Nigeria, Tanzania, Cameroon, Brazil, Mexico and Colombia. Our company's wood machinery has always insisted on innovation and continuous research and development of new machines, as well as better performance equipment.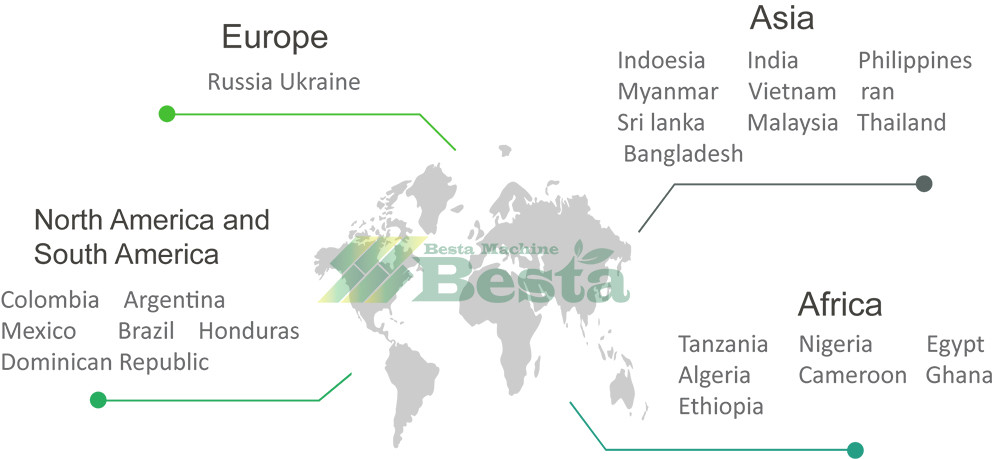 Over the past 10 years,we have received more than 200 customers to visit our factory.

Our machines are widely exported more than 30 countries. International Service Available.
Our services and commitment

Our after-sales service has always been in place and we are able to provide quality after-sales service.
We used to send our machine engineers to many countries ex. Nigeria, India, Indonesia, Thailand, Myanmar, Cameroon,
and many other countries in helping customers build their own factories and give them professional technical guidance,
we can consider more for you. We will continue to serve our customers by provide good technical services.
Regarding export services, we have a professional team to provide you with intimate and quality services.
We will produce according to the requirements of the customer country.
If you need high quality machines and good service, please contact us. Choose us and choose success.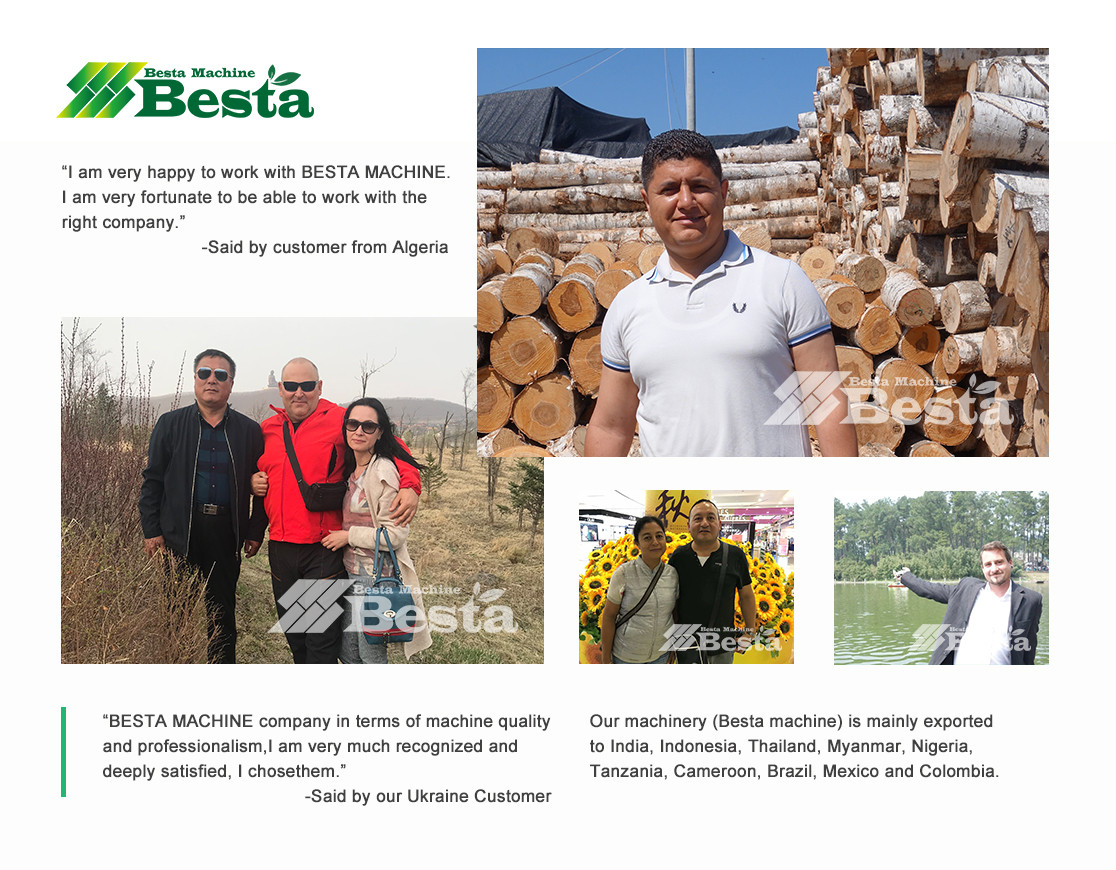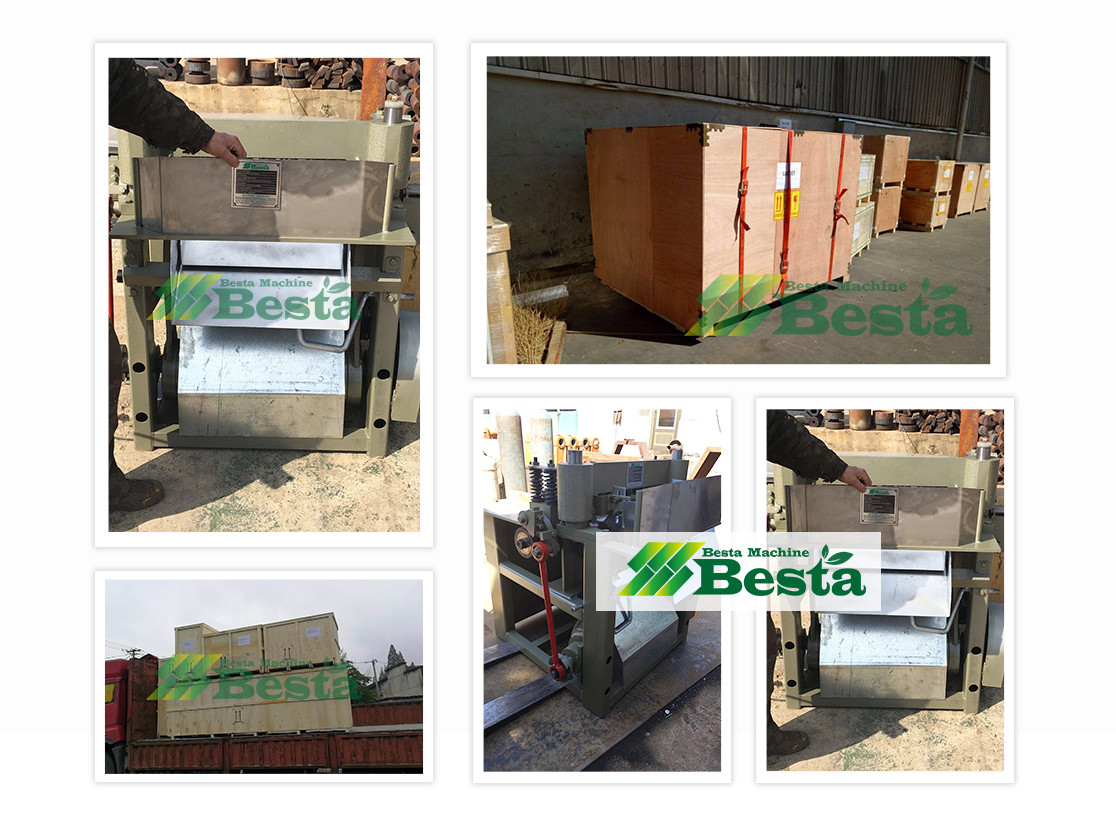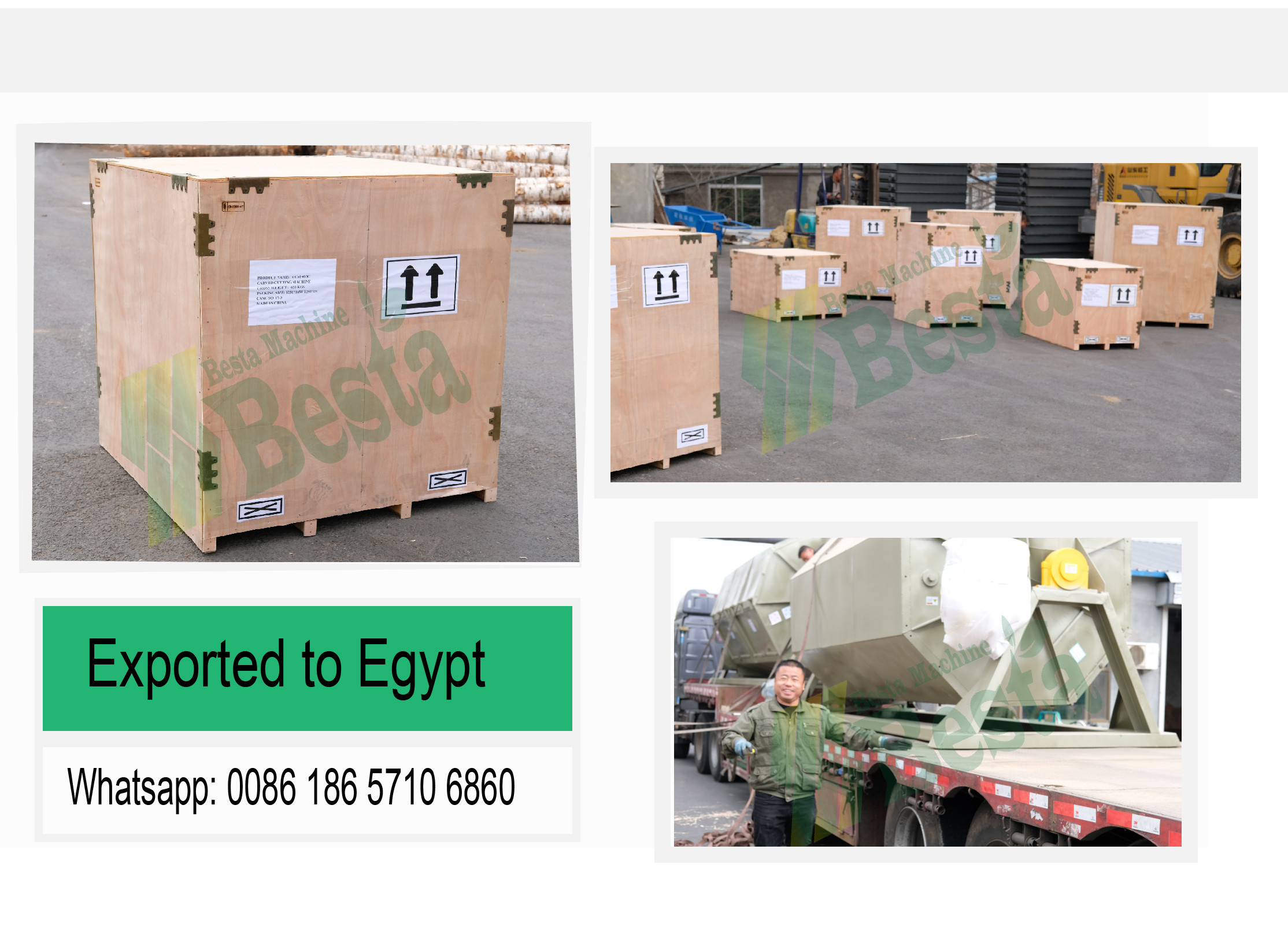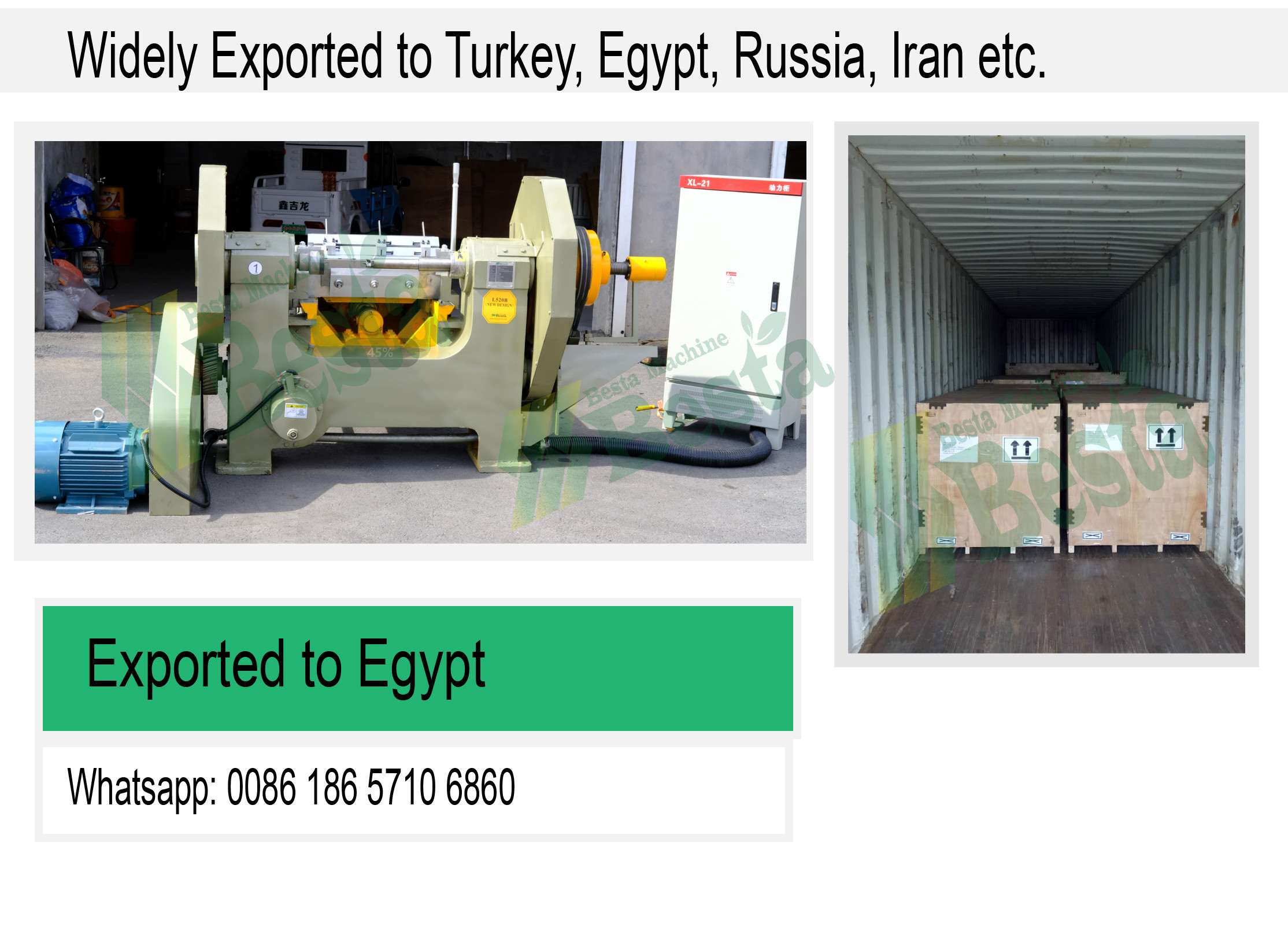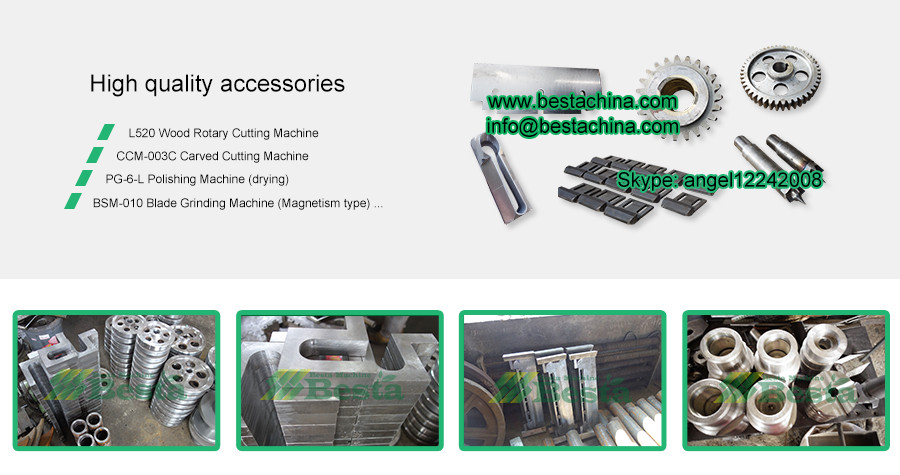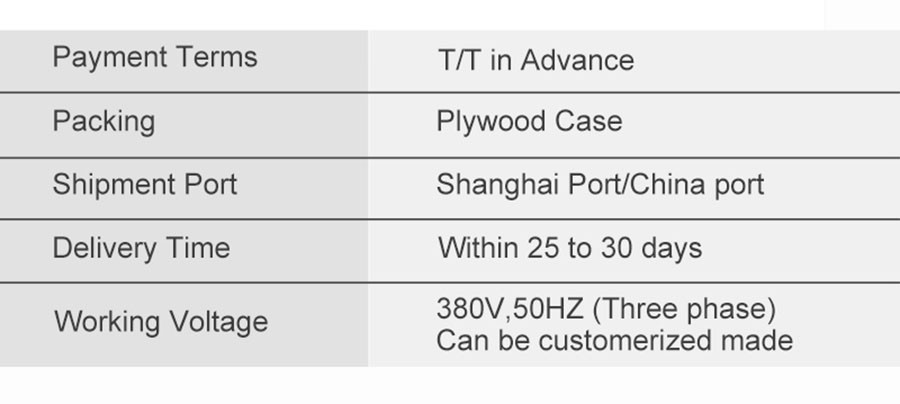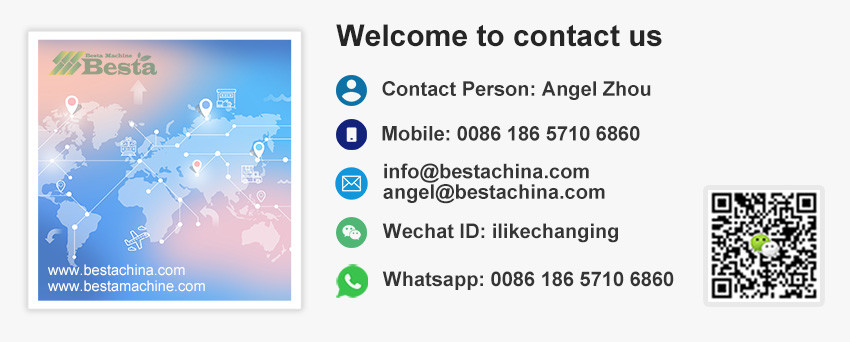 The rest of the production line:

Wooden Ice-cream Stick Making Machine
Wooden Spoon, Fork, Knife Making Machine
Wooden Tongue Depressor Stick Making Machine
Wooden Toothpick Making Machine
Wooden BBQ Stick Making Machine
Wooden Chopstick Making Machine
JD-02 AUTOMATIC WOOD CUTTING MACHINE VIDEO
L520B Wood Rotary Cutting Machine (Wooden Veneer Making ) Working Video
How to operate L520B Wood Rotary Cutting Machine
CCM-003C Carved Cutting Machine, Shape forming of product Video
PG-6-L3 Wooden Ice Cream Stick Polishing,Drying, Dust Removing Machine Video
How to unload the materials from polishing machine ?
BSM-010 Electromagnetism Blade Grinding Machine Video
Before Starting making Wooden Ice Cream Stick (Comprehensive Knowledge )