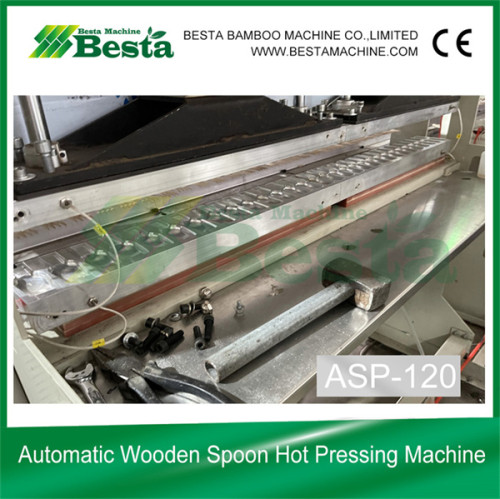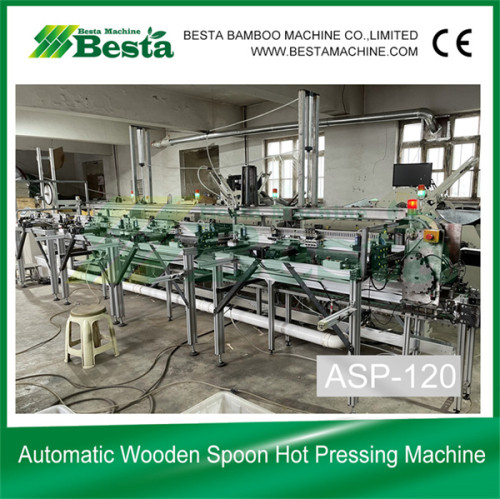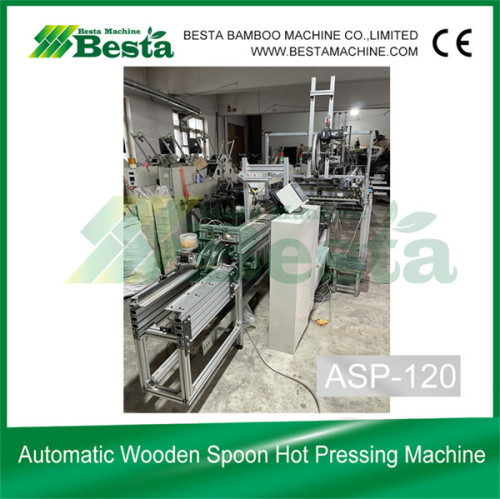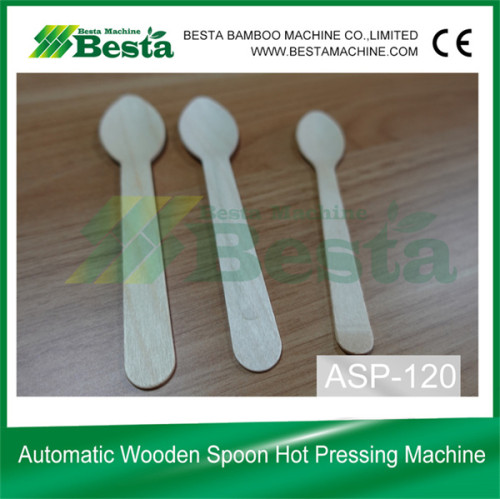 ASP-120 Fully Automatic Wood Spoon Hot Pressing Machine
Description
VIDEO (2)-LINK, MORE DETAILED
NEW DESIGN OF FULLY AUTOMATIC WOODEN SPOON, FORK HOT PRESSING MACHINE
We wish to introduce you our
latest design
of fully automatic hot pressing machine. This machine is different from other designs in the current markets. It has unique way of materials feeding and is easy to feed materials to the loading area and also the materials
conveying to the conveyors is simple and can ensure 1 pc loading to each position.
Our machine design is reasonable and fully consider the user using experience.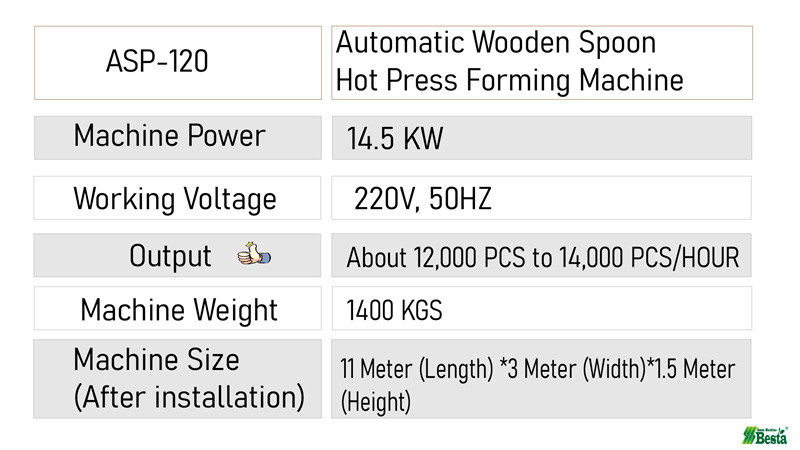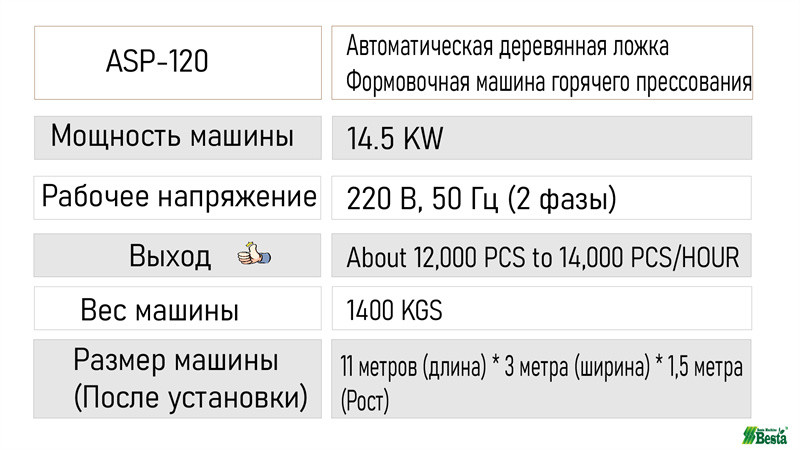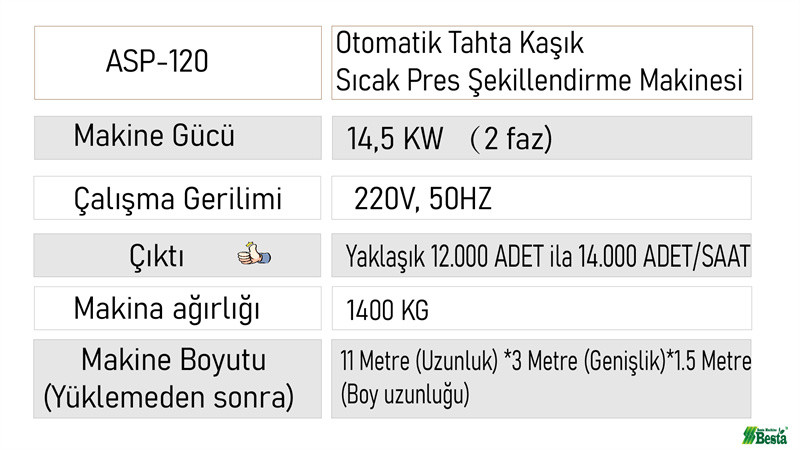 This is our latest design of fully automatic wooden spoon hot pressing machine.
It is widely applicated in wooden spoon,fork and knife hot pressing.
The great merits of this machine are as follows 1) It has easy and simple way of materials loading. The loading area of this machine is in the upper position of this machine. 2) When the semi-finished product is falling down to the conveying area, each time falling 1pc to each position. High Accuracy. 3) This machine has 7 sets servo motors, high accuracy in positioning and hot pressing. 4) High Speed : The productivity of this machine 1 set , it is about 12,000 to 14,000 pcs per hour . 5) This machine is consisted by 4 units of small automatic hot pressing machine, it also have manual selecting area and also turning over function of materials. 6) Machine Power: 14.5 KW . This machine should be worked with air compressor. 7) Mature Technology and our main user is for supplying KFC and MacDonalds. The final finished product has good quality . 8) The machine is counting function at the end of this machine. Enable simple and easy bundling by manual.