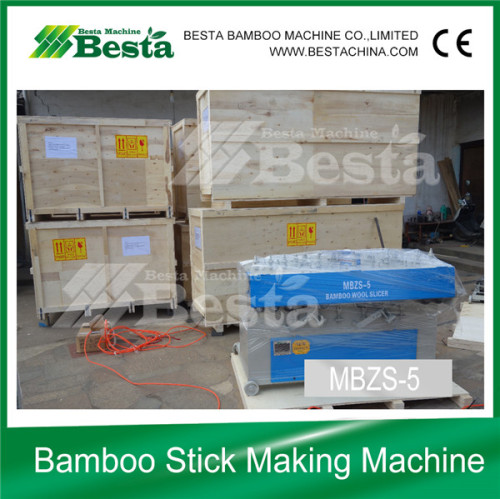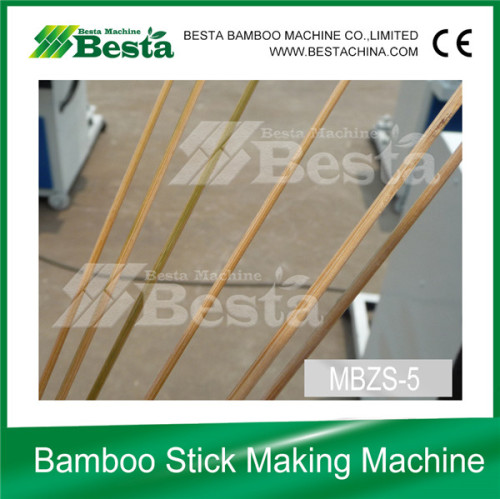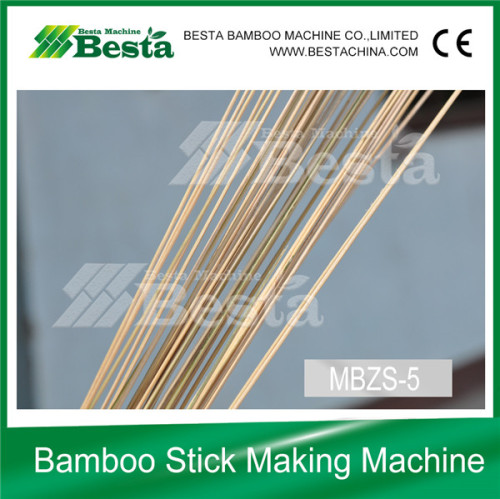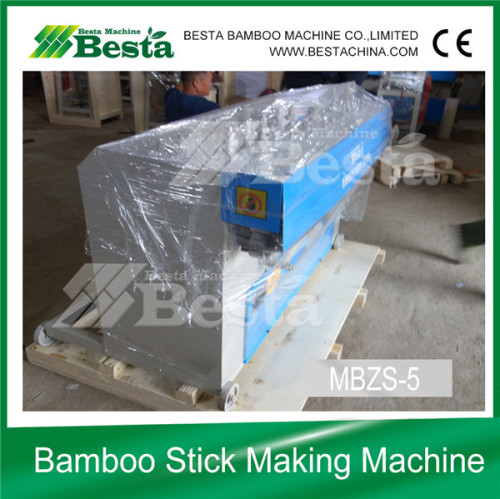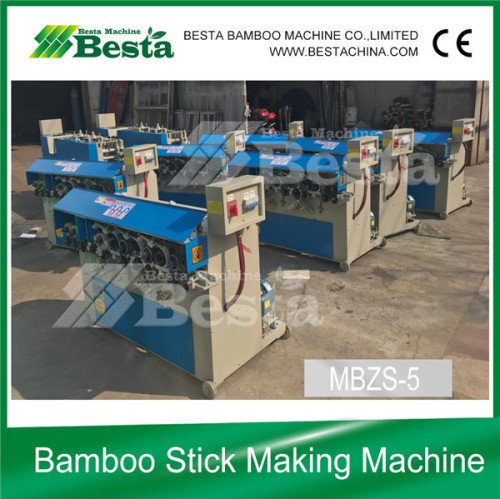 Round Stick Making Machine, MBZS-5 Bamboo Stick Shape Forming Machine
Item specifics
Power

11KW
Function

Bamboo stick making
machine size

1400*800*1100 MM
Machine weight

553 KGS
Description

MBZS-5 Bamboo Wool Slicer, Bamboo Stick Making Machine
Application: Round or square stick making.
The size and shape is decided by the shaping blade equipped on this machine.

Technical Data
Model: MBZS-5
Name: Bamboo Wool Slicer (bamboo stick shape forming machine)
Round bamboo stick making machine
Brand: Besta
Power: 11 KW (380v, 50hz)
Main Axis Rotation Speed: 4600 RPM
Machine Size: 1400*800*1100 MM
Weight: 553 KGS

MBZS-5 BAMBOO STICK SLICING MACHINE VIDEO LINK

http://www.youtube.com/watch?v=2uzPt8c1kx0
http://www.youtube.com/watch?v=PZp0yHtY4_U
http://www.youtube.com/watch?v=noxxkI_wnaI
Bamboo Toothpick Making Machine (Complete line) VIDEO
https://youtu.be/IS0BC3u5oD0

If you have any questions regarding this machine, do not hesitate to email us.
Email: info@bestachina.com (ANGEL ZHOU)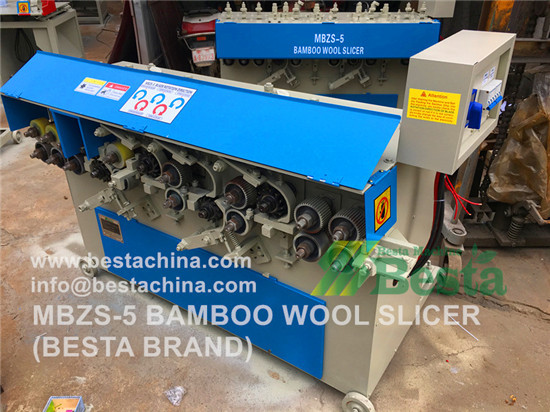 Our Machine Packing
: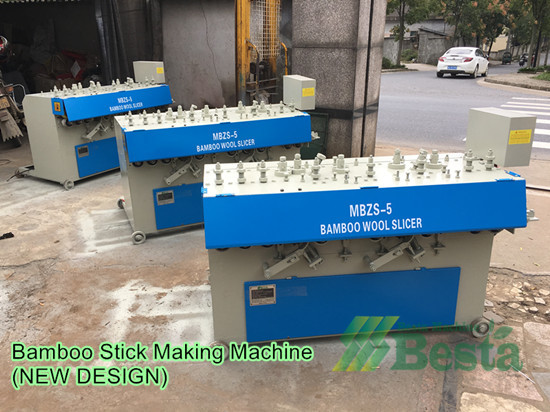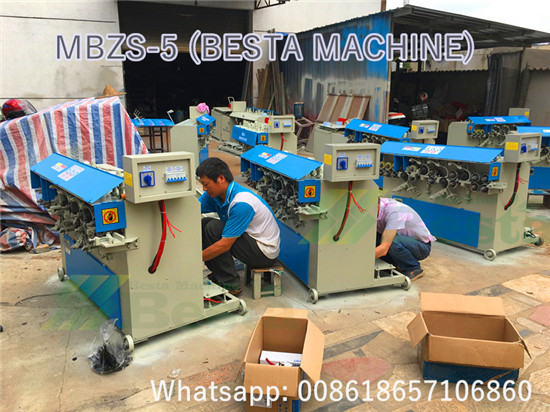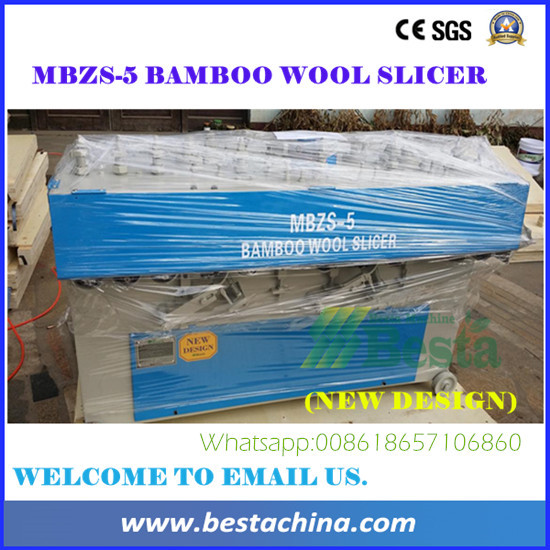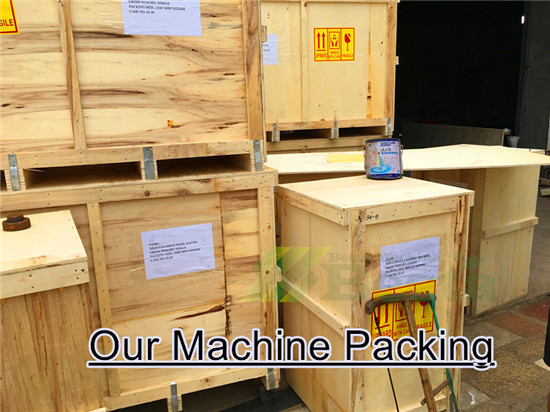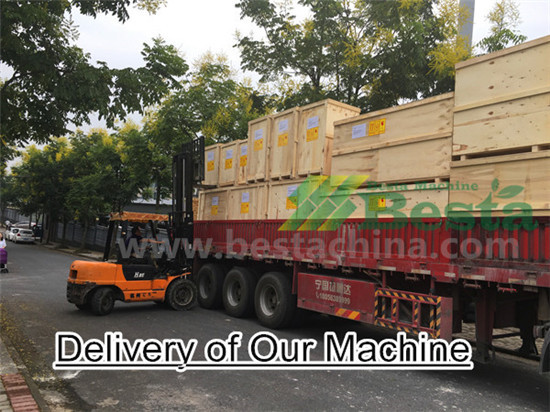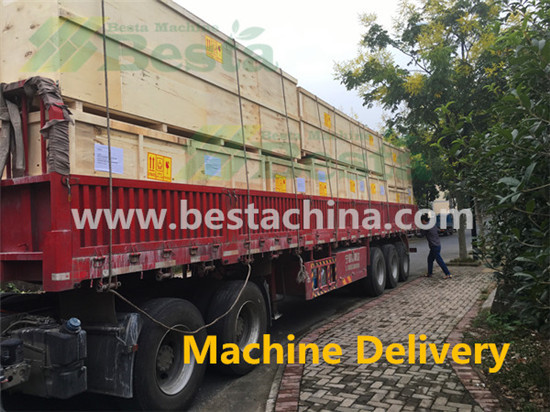 CHOOSE BESTA, CHOOSE SUCESS
1.Brand Strength –BESTA-famous brand in the world.
We are the most professional machine supplier who is specialized in the
bamboo and wood working machine.
More than 15 years experience,worldwide customers.
2.Overall Ability
Fluent English Communication ability and customer reception ability.
Familiar to various industries related to machines and whole package plan for customers.
Professional in international trade, skillful in the operation of the shipping documents
Efficient and flexible transportation capacity, including sea,land and air transportation
3.Expert Guidance
Offer professional proposal to our customers.
4.Golden Service
Quick response within 8 hours.
Email: info@bestachina.com
Mob: 0086186 5710 6860(whatapp)-AngelZhou
A complete line for making round bamboo sticks for incense stick making (agarbatti stick making )
Brand: Besta (China best bamboo machine)
Bamboo Stick Making Machine (Machine List) Basic Line
Brand: BESTA
1.RAW BAMBOO SAWING MACHINE (cutting bamboo into certain length)
2. BAMBOO SPLITTING MACHINE (splitting bamboo into strips)
3. FIXED WIDTH SLICER (width/thickness setting,separate green layer from yellow layer strip)
4. SMALL LAYERING MACHINE (Layering thick bamboo strip into 2 pcs)
5. BAMBOO STICK MAKING MACHINE (BAMBOO WOOL SLICER)
6. PRECISE CUTTING MACHINE(length setting)
7. STICK POLISHING MACHINE (making surface smooth)
8. MEDIUM TYPE BLADE SHARPENING MACHINE (blade maintaining)
Optional Machine
(1) Hot air stove (for heat supplier)
(2) Stainless Steel Boiling Tank (for bamboo stick boiling)
Welcome to email us for detailed project proposals and all the things you may concern.
We will reply you as soon as possible.
​BESTA BAMBOO MACHINE CO., LIMITED.
EMAIL: info@bestachina.com
MOB:0086 18657106860 (WHATSAPP)
www.bestamachine.com
SPARE PARTS WHICH YOU WILL NEED IN FUTURE
BELT/BLADE/FEEDING ROLLER/ETC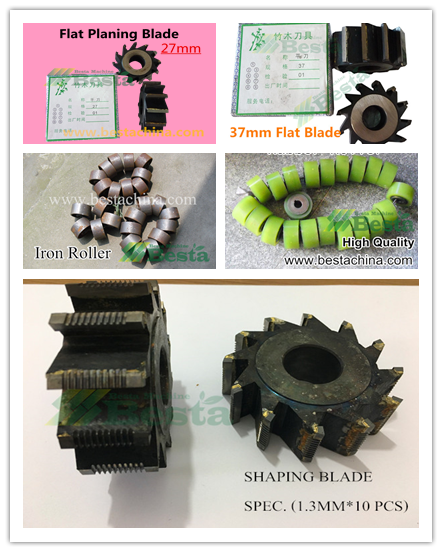 VIDEO LINK: https://youtu.be/ajMbPhoFGP0
<div style="position:relative;height:0;padding-bottom:56.25%"><iframe src="data:image/png;base64,R0lGODlhAQABAAD/ACwAAAAAAQABAAACADs=" data-src="https://www.youtube.com/embed/ajMbPhoFGP0?ecver=2" width="640" height="360" frameborder="0" style="position:absolute;width:65%;height: 65%;left:0" allowfullscreen></iframe></div>

Our customers
Every year, we will receive customers from different countries, notably customers from India, Indonesia, Nigeria, Tanzania, the Philippines, Burma, Colombia, Mexico, Brazil, Iran, Uzbekistan , Egypt and other countries We communicate with customers sincerely and show them our factory and production line. Customers are very satisfied with our machines and services. We sincerely hope that all the customers who want to run the factory can achieve a great success with the help of our professional services. Thank you for choosing BESTA.
We appreciate your trust and friendship.
We are good partners and friends forever.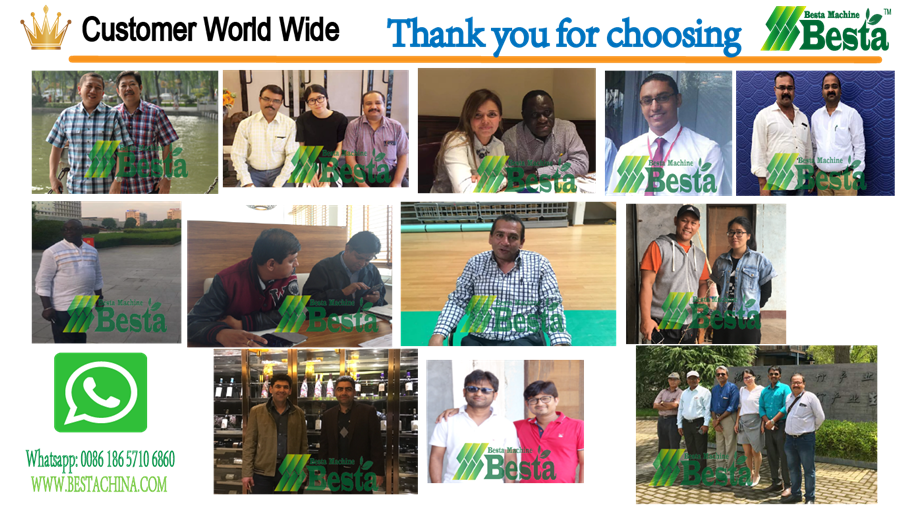 Welcome to contact us via email.
BESTA BAMBOO MACHINE CO., LIMITED.
Email: info@bestachina.com
MOBLE: 0086 186 5710 6860
Contact Peson: ANGEL ZHOU
www.bestachina.com
www.bestamachine.com
Bamboo Stick Photo
Our machine can enable you to make different size of the sticks,
different shape of bamboo sticks.
For example
1.3mm round bamboo stick for bamboo incense stick making
2.0mm, 2.2mm round stick for bamboo toothpick making
2.5mm , 3.0mm round stick for bamboo bbq stick making
5.0mm, 5.5mm ,5.8mm stick for round bamboo chopstick making.
For bamboo stick making machine and other bamboo processing machine, our company is the best company.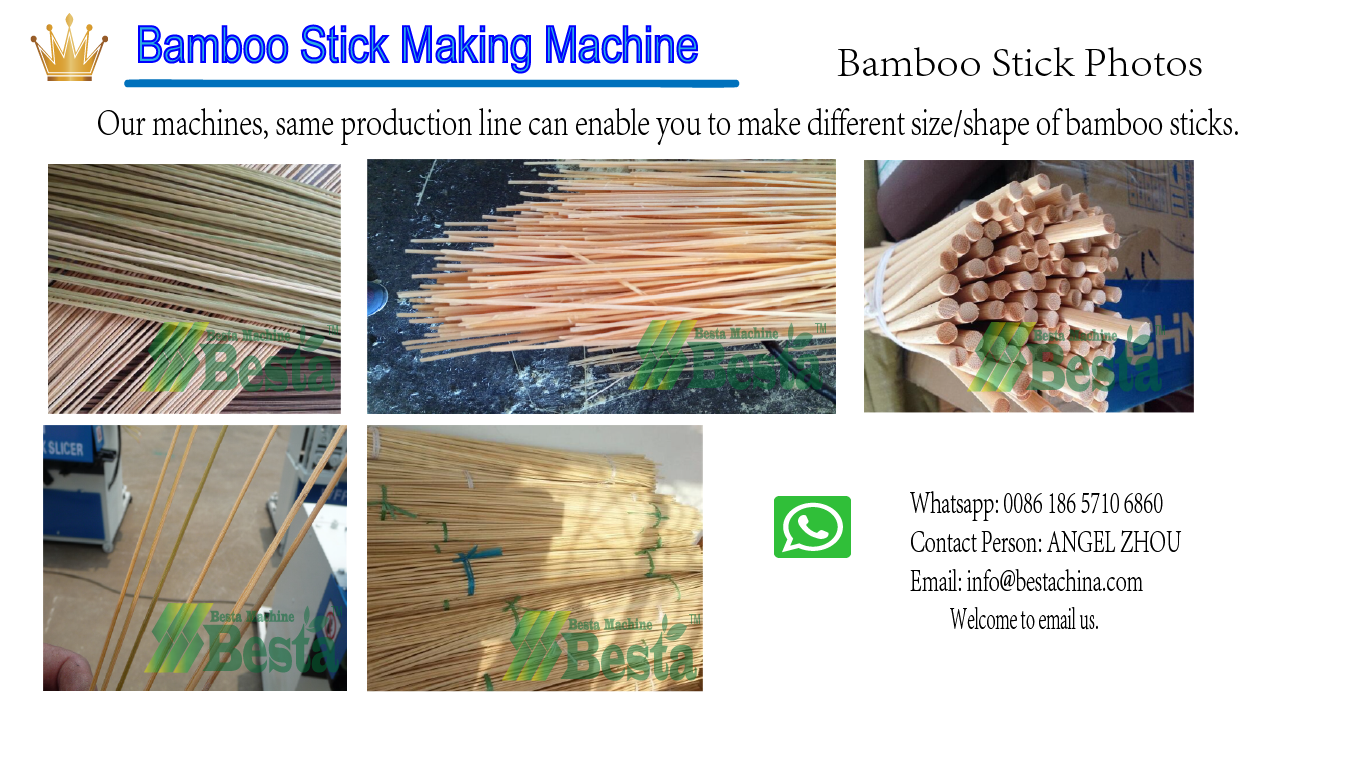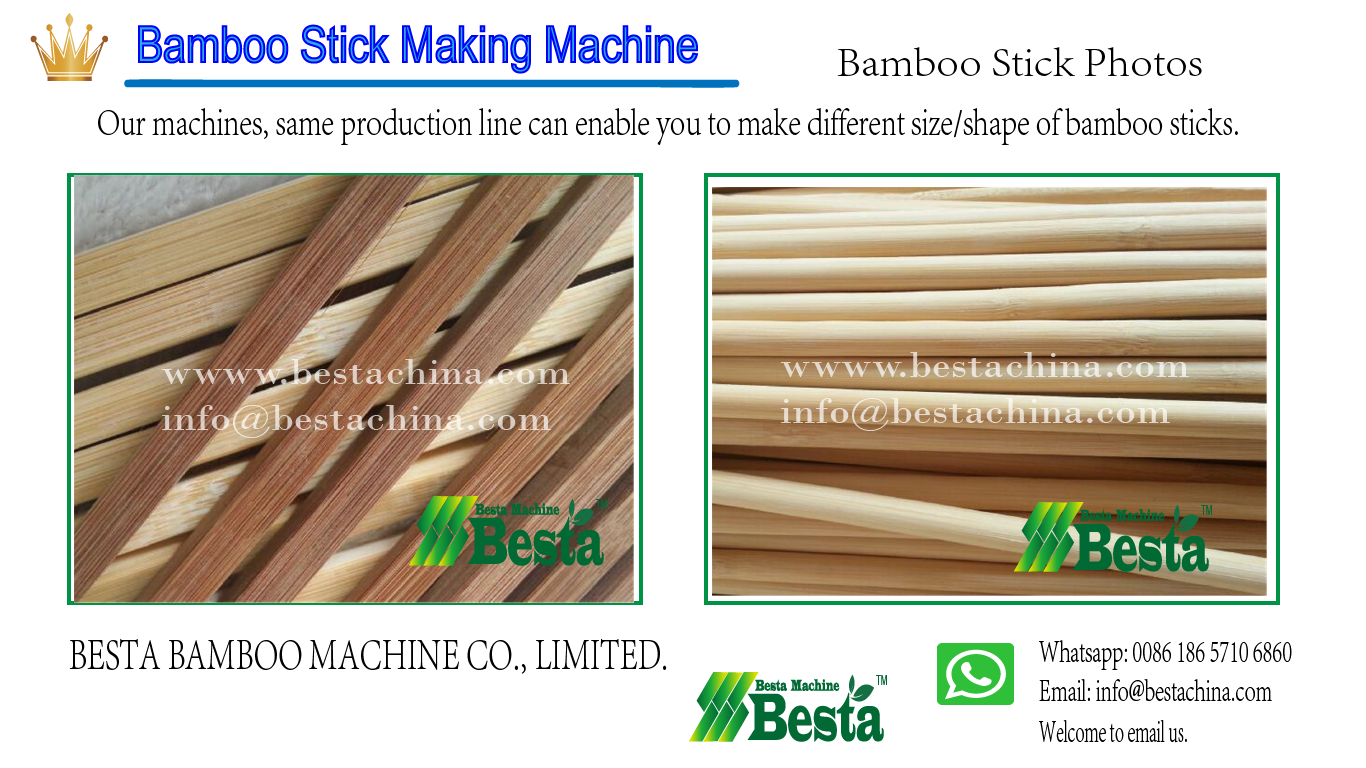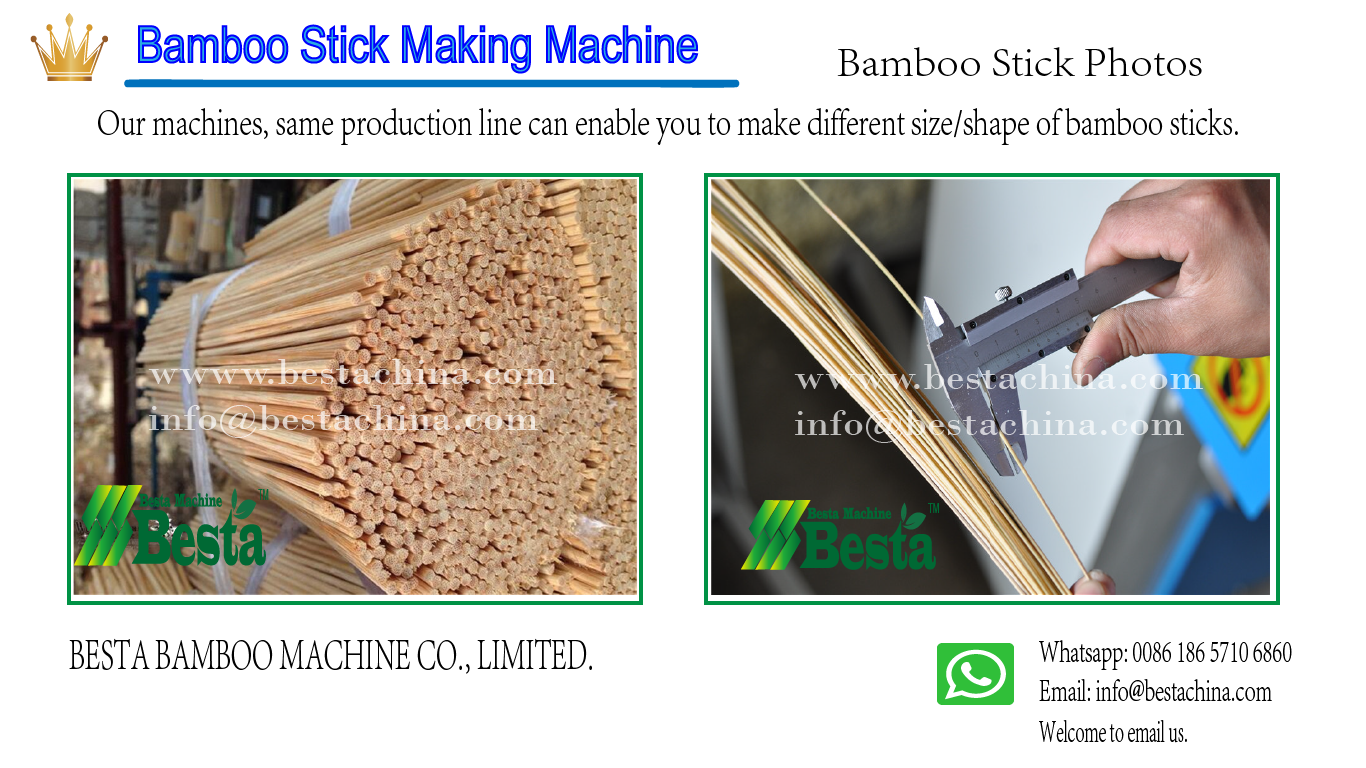 Bamboo Stick Factory
Welcome to email us for detailed project proposal. Email: info@bestachina.com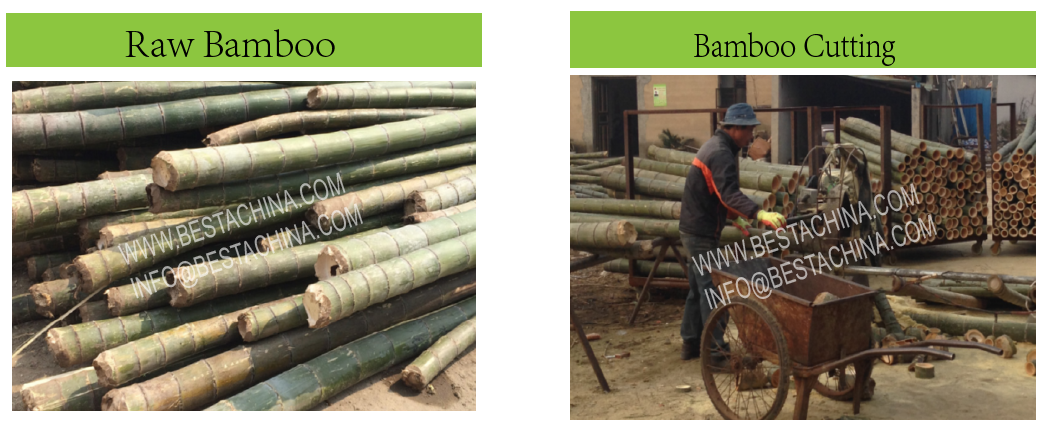 Bamboo Stick Production Line (whole line )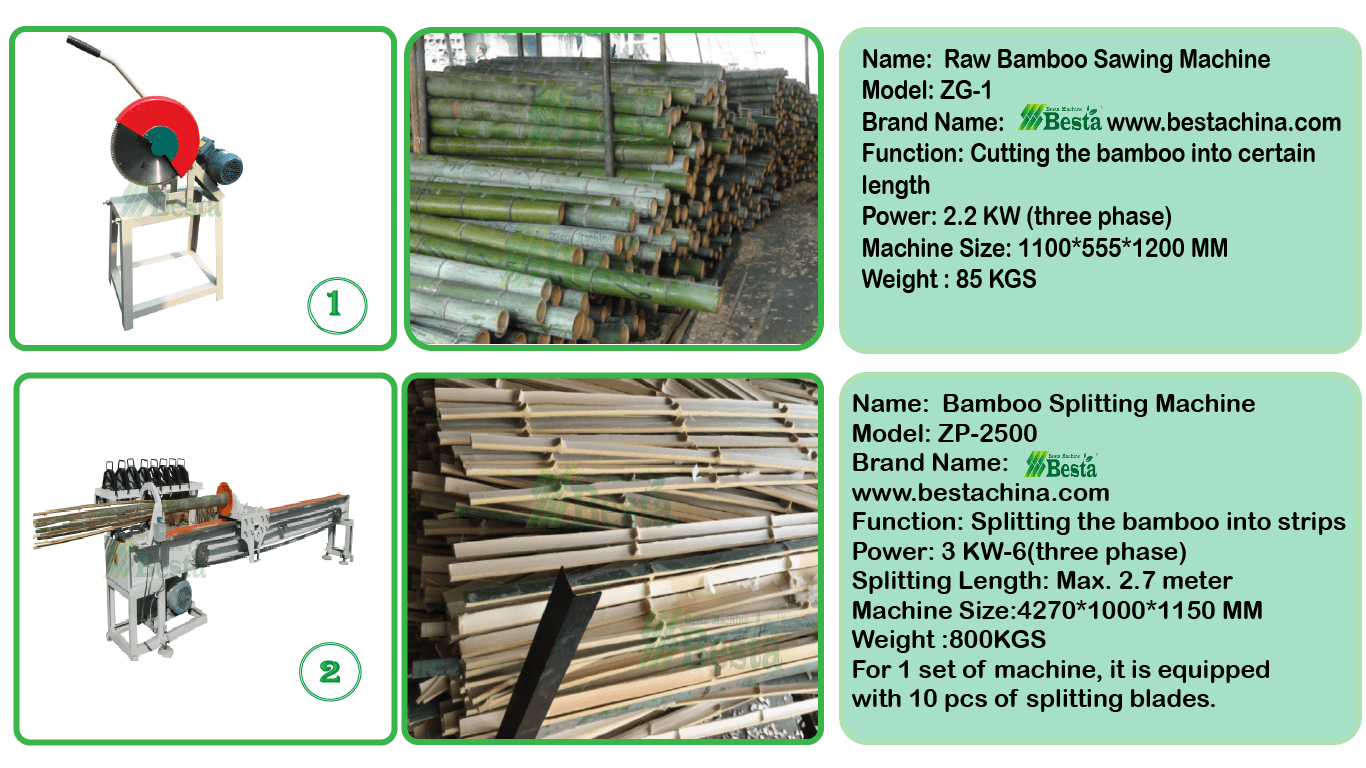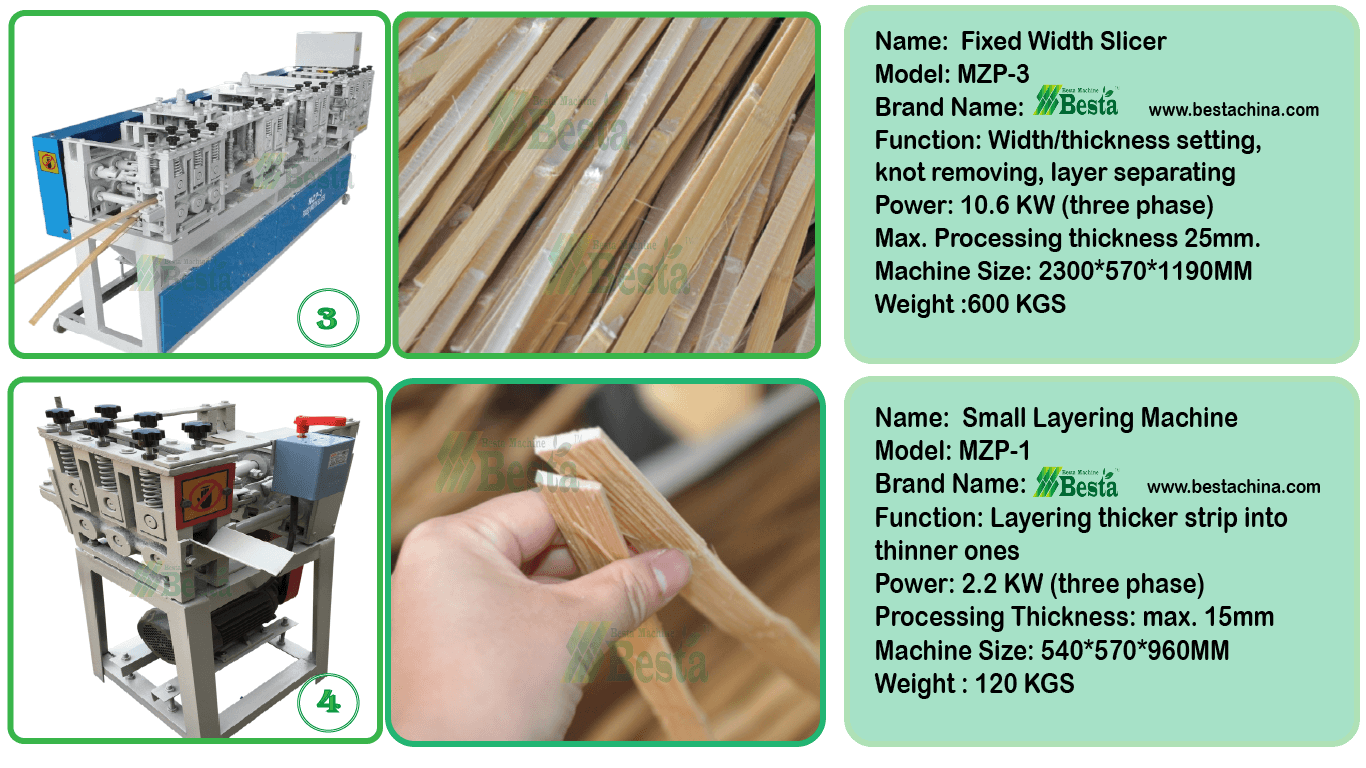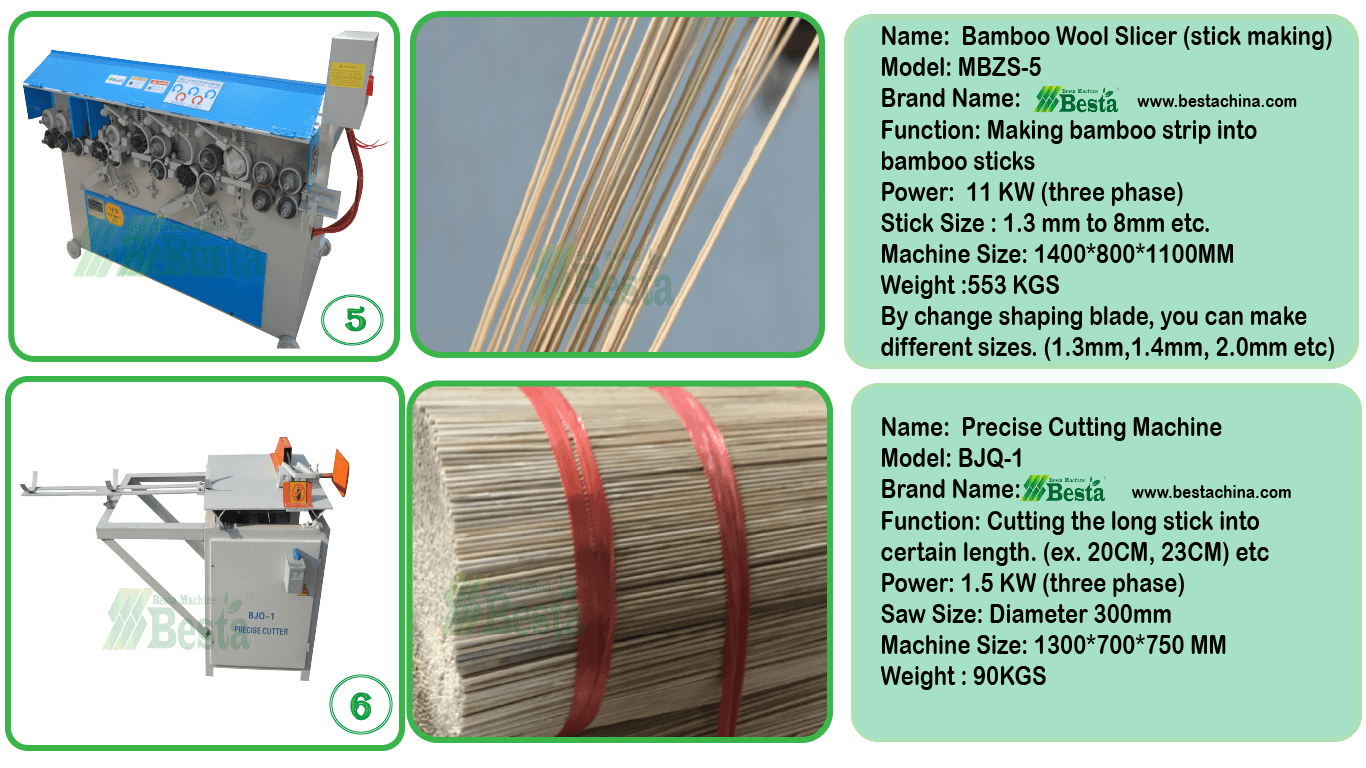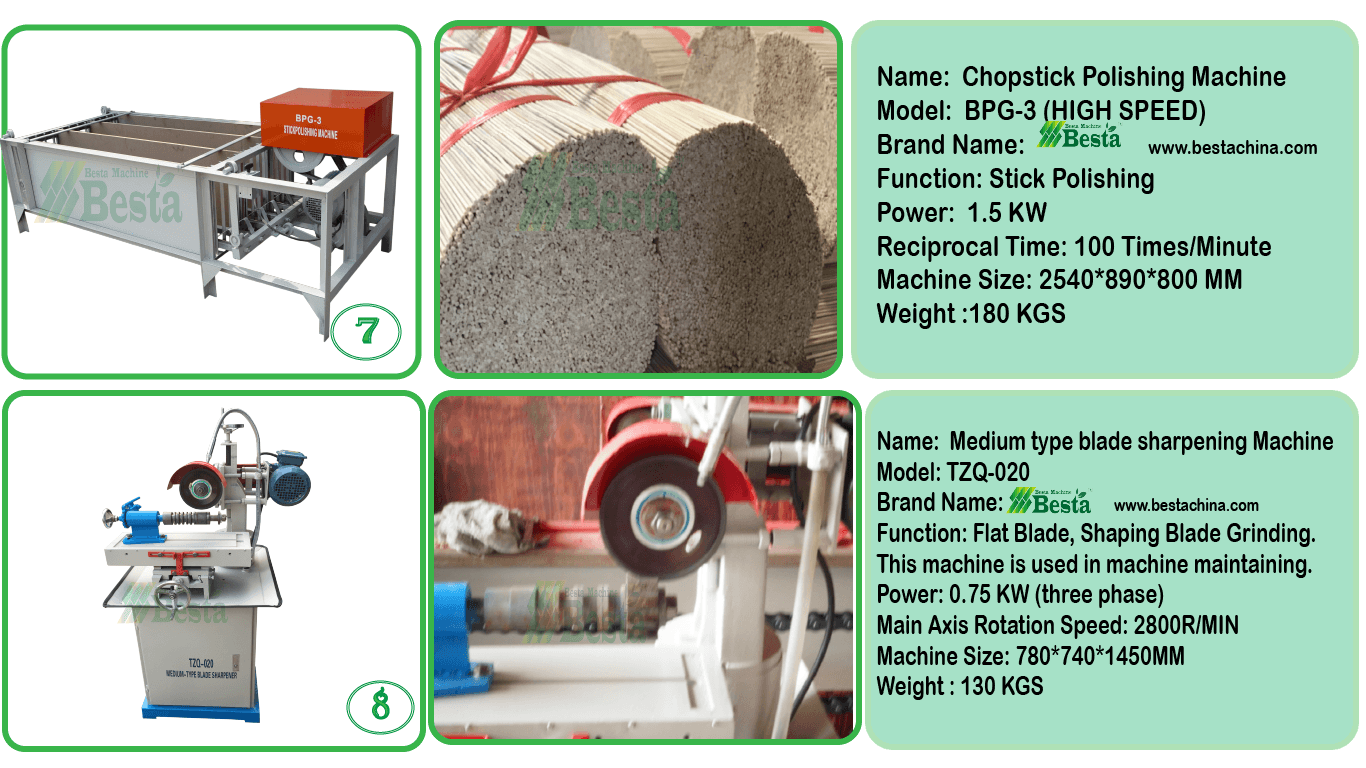 www.bestachina.com Email: info@bestachina.com

MOBILE: 0086 186 5710 6860 (Whatsapp)