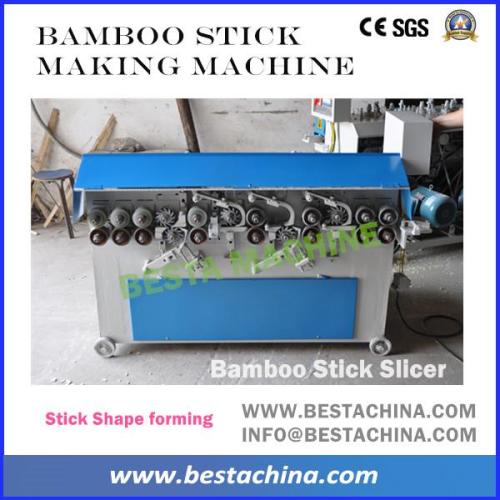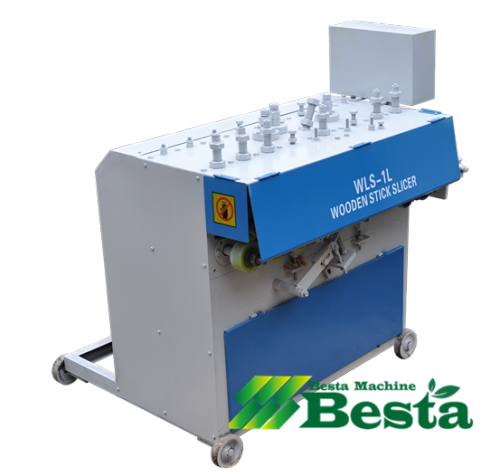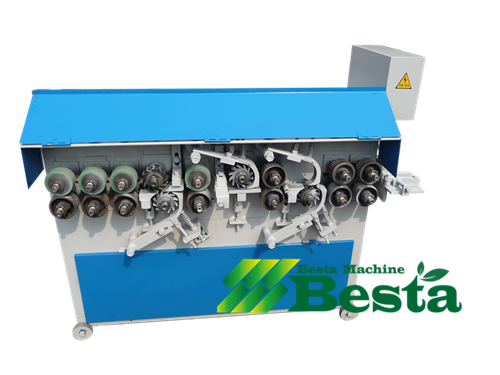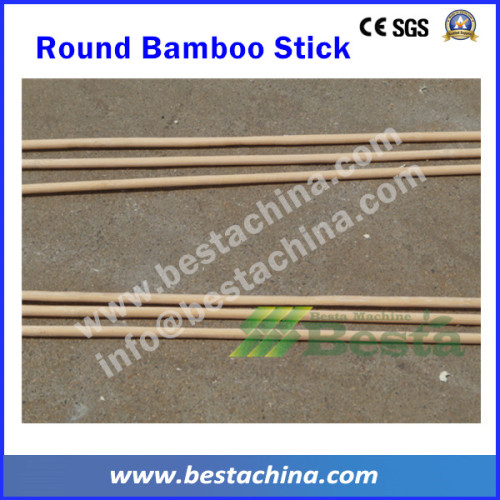 Bamboo Wool Slicer, bamboo stick making machine , bamboo chopstick machine
Description
MBZS-4 Bamboo Wool Slicer
This machine can be applied in making round or square bamboo stick ex.
2.0mm, 2.5mm, 3.0mm, 4.0mm, 5.0mm, 5.5mm, 6.0mm etc.
This machine can make different size or shapes of bamboo by equipped
with different size of shaping blades.
Name

Bamboo Wool Slicer;

Bamboo Stick Making Machine

General Power

9.5 KW

Main Axis Speed

4600 RPM

Mechanical Size

1250*1000*950MM

Net Weight

600 KGS

Packing Size

1290*1040*1050 MM

Gross Weight

680 KGS

Function

Slicing the bamboo strips into bamboo sticks.

When you order this machine, pls kindly let us know

Shape and Size of the Sticks. Thank you.
WELCOME TO VISIT OUR MACHINE PERFORMANCE IN THE FOLLOWING VIDEO LINK

http://www.youtube.com/watch?v=2xSMaPEQ5Ek
http://www.youtube.com/watch?v=CaPU_4JzIM8
BAMBOO CHOPSTICK MAKING MACHINE (PRODUCTION LINE) MAIN LIST

1. RAW BAMBOO SAWING MACHINE (cutting bamboo into certain length) ZG-1
2. BAMBOO SPLITTING MACHINE (splitting bamboo into strips) ZP-2500
3. FIXED WIDTH SLICER (width/thickness setting,separate green layer from yellow layer strip) MZP-3
4. SMALL LAYERING MACHINE (Layering thick bamboo strip into 2 pcs) MZP-1
5. BAMBOO STICK MAKING MACHINE (BAMBOO WOOL SLICER) MBZS-5
6. PREICSE CUTTING MACHINE(length setting) BJQ-1
7. BAMBOO STICK POLISHING MACHINE (making surface smooth) BPG-2
8. BAMBOO CHOPSTICK SHARPENING MACHINE (Shape forming of ROUND CHOPSTICK) BXJ-2
9. MEDIUM TYPE BLADE SHARPENING MACHINE (blade maintaining) TZQ-020
10. Chopstick Packing Machine (BCP-2)
For each machine detailed catalog and pricelist,welcome to send email to us.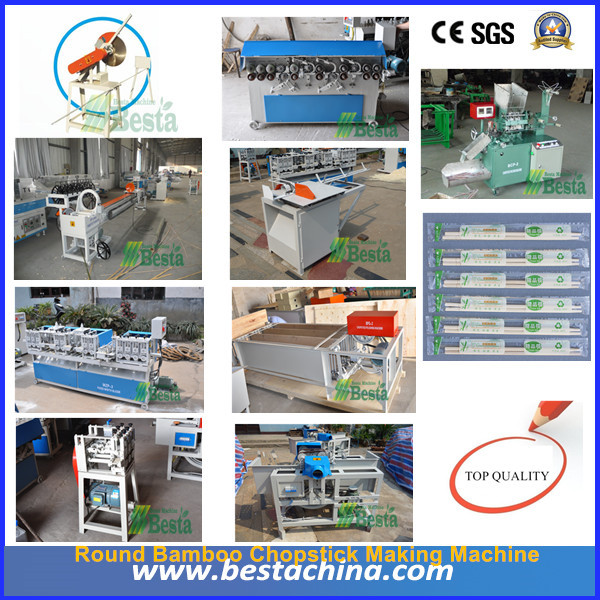 ROUND CHOSPTICK REGULAR DIAMETER: 4.5MM, 5.0MM, 5.5MM,6MM ETC
ROUND CHOPSTICK REGULAR LENGTH: 20CM, 21CM, 23 CM ETC.

EMAIL: info@bestachina.com , angelzhou1224@gmail.com
BESTA BAMBOO MACHINE CO., LIMITED.
Contact Person: Angel zhou
MOB: 0086 186 5710 6860 (whatsapp)
Skype: angel12242008.
Factory Add: Tangpu industry Park, Anji County, Zhejiang Province.